The Lumenati CS1 is the world's first Cinematic Smartcase for iPhone. Simply slide your iPhone in and you are transformed into an ergonomically correct and form fitting camera case. Not to mention, it pays homage to the Super8 cameras that we all remember and love. Complete with a realtime viewfinder and a revolutionary app, the CS1 can control focus, exposure, and other features directly from the exposed iPhone screen. This will change the way we shoot and share video.
The Lumenati CS1 combines the technological features of a digital device (film-free shooting, instant sharing and an editing app) with the cool design, ergonomic ease and natural narrative that the lo-fi classic camera is known for.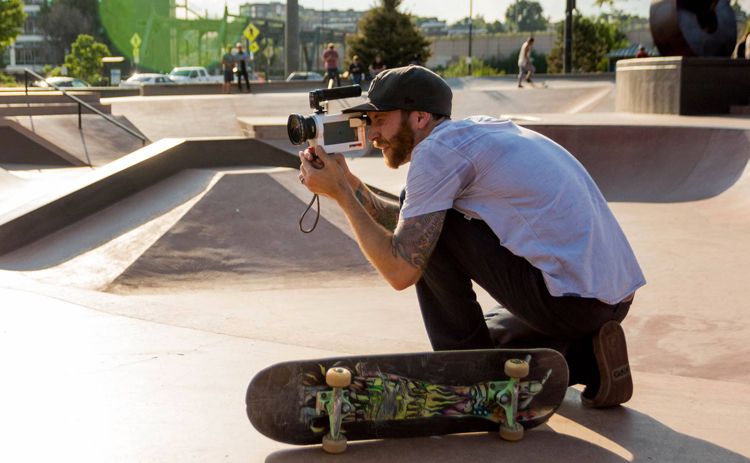 Cinematographers simply pop their device into the Lumenati CS1 just as grandpa would load an 8mm film cartridge. The lightweight, portable unit allows anyone to frame and film a steady, stable shot with the pull of an intuitive trigger. A cold shoe allows filmmakers to attach lights, microphones and extra handles for sport shooting. The real-time viewfinder allows WYSIWYG capabilities even in bright light, a feature that is elusive to modern mobile devices. Lenses can be swapped to shoot in wide angle, fisheye and telephoto.
The Lumenati CS1 uses an optical-quality glass lensing system. The lenses,  with a range from wide angle to telephoto, are designed for high resolution HD cameras and when paired with the CS1 create the perfect look for any occasion. Standard 58mm interchangeable lensing provides even more versatility with available super wide and fish eye lenses.
The Lumenati CS1 is available on Kickstarter starting at $199 USD.
all images and video courtesy of Lumenati