MAG-LEV Audio has unveiled the world's first levitating turntable. The biggest brands in music were always different. They pushed the boundaries of what was possible in order to create something truly remarkable. Creators of MAG-LEV Audio took the same step with the turntable. They've created the world's first levitating turntable to flawlessly play vinyl records while bringing the feeling of zero gravity into your living room.
"We wanted to take something close to us and reinvent the entire experience. We wanted to change the way things were done. For months we were exploring what this could be," explains MAG-LEV Audio in a statement. "One day we asked ourselves a question that seemed a little crazy at first. If a vinyl was levitating in the air, could it still produce a sound? Inspired by this curiosity, we decided to find out."
MAG-LEV Audio is designed for people who appreciate when high quality sound meets elegant, unique and innovative design. Turn it on, pick your favorite record, move the tonearm into position and lower the cueing lever. Then listen and watch in awe. The experience of listening to your favorite record is combined with the uplifting experience of levitation.
The turntable also has platter feet which allow the platter to rest while the turntable is switched off. These feet elegantly retract when you begin using the turntable. The turntable includes a 45 rpm adapter, and can easily be switched between 33 rpm and 45 rpm ensuring you can listen to the music you love no matter what type of record you're using.
The MAG-LEV audio levitating turntable is currently reaching out for funding via its campaign on Kickstarter here.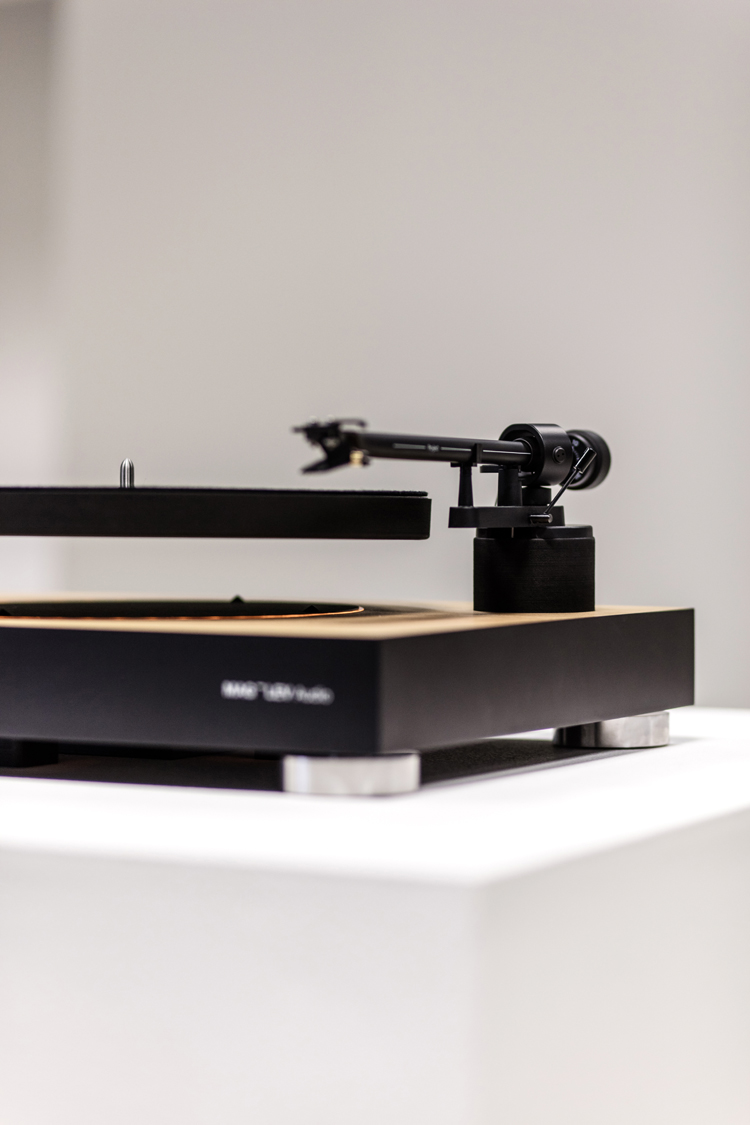 all images courtesy of MAG-LEV Audio