Maison 203, the Italian brand of design accessories unveils Bearing, the new collection of 3D-print contemporary jewels designed by the Milanese award-winning designer Giulio Iacchetti. Bearing is a design reinterpretation of the bon ton jewel par excellence, the string of pearls, where a mechanical hinge replaces the traditional pearl to give life to an unexpectedly flexible accessory that easily adapts to the shapes of the body.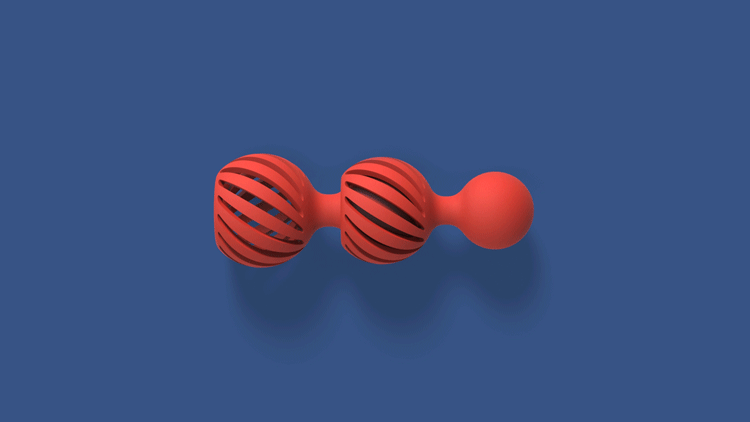 The Bearing collection plays with the idea of pearls, experimenting the theme of the mechanical hinge, where a small solid sphere engages in the slot of a second larger hollow sphere, characterised by thick diagonal cuts. Their interaction developing a movement that spreads to all the other spheres as a domino effect.
The hinge thus becomes the central character of the collection and, as in every perfect design paradox, the functional element also becomes intrinsically decorative.
A necklace, a bracelet, 2 pairs of earrings and a ring make up the entire line, available in the shades of cherry red, olive green, cobalt blue, navy blue and black. Ever changing based on the various levels of interpretation, Bearing is a conceptual collection of jewels that also works. It works in terms of concept and manufacturing technology – it is made using 3D-print and finished by hand – as well as wearability, since Maison 203 always places comfort and fusion with the physicality of women's body at the core of all its projects.
The result is a collection of mechanical-hearted jewels, – made using 3D-print and finished by hand – where the functional element also becomes intrinsically decorative creating interaction between fashion and design.
all images courtesy of Maison 203