New York-based art and architecture studio MARC FORNES / THEVERYMANY has completed an outdoor installation for a French school in Argeles-Sur-Mer. Pleated Inflation — a permanent structure serves as an informal amphitheatre — forms a playful dialogue between lightness and boldness, bringing together structural performance and spatial experience. The structure is made up of 990 shingles, each overlapping their neighbor to form tangential continuity and rigidity.
Pleated Inflation is the next in a series of "structural shingle" projects by the designer: the series consists of lightweight, self-supporting systems that unify skin, structure, ornamentation and spatial experience.
The design has been developed through custom computational proctocols of structural form-finding, descriptive geometry, and stress flow-driven porosity. A 2D network of lines inflates and expands in the air, resulting in a voluminous space created with minimal, lightweight material. Once inflated, the configuration is tessellated through a process of agent-based porosity, articulating a continuous 'pleated' exterior surface. each pleat lends structural depth, thinning the required profile of each panel.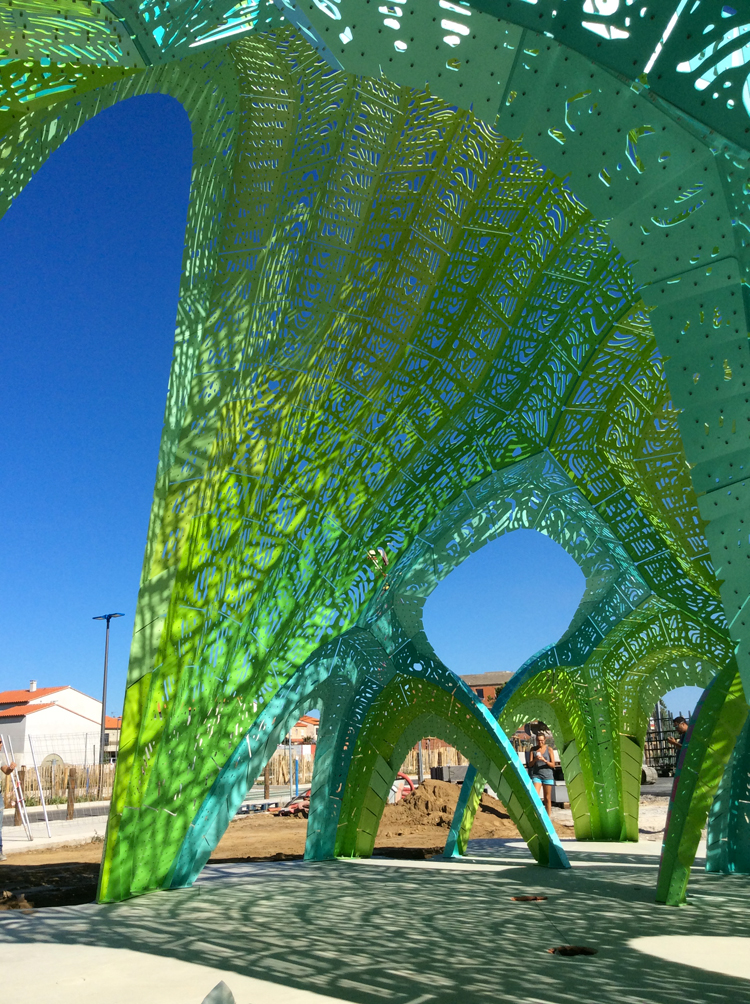 all images courtesy of MARC FORNES / THEVERYMANY