Marina Projects Ltd has been appointed by Sebre Marina Dorćol for assistance with the design and delivery of a new marina & waterfront development in Serbia's capital Belgrade. 
Located on the River Danube, the mixed-use waterfront project involves a €300 million regeneration of a site previously used as power station for the introduction of residential properties, commercial offices and green park space. The scheme will include the introduction of a marina and active public waterfront promenade with cafés, bars and retail to provide a true destination for locals and boat users alike.
Marina Dorcol location
The new marina will occupy an existing inlet on the southern bank of the Danube, located immediately to the west of the disused power station which was originally constructed in the 1930's. The inlet, which has been since used for recreational boating was originally constructed for receiving barges delivering fuel to the power station and includes an iconic gantry crane structure spanning the basin.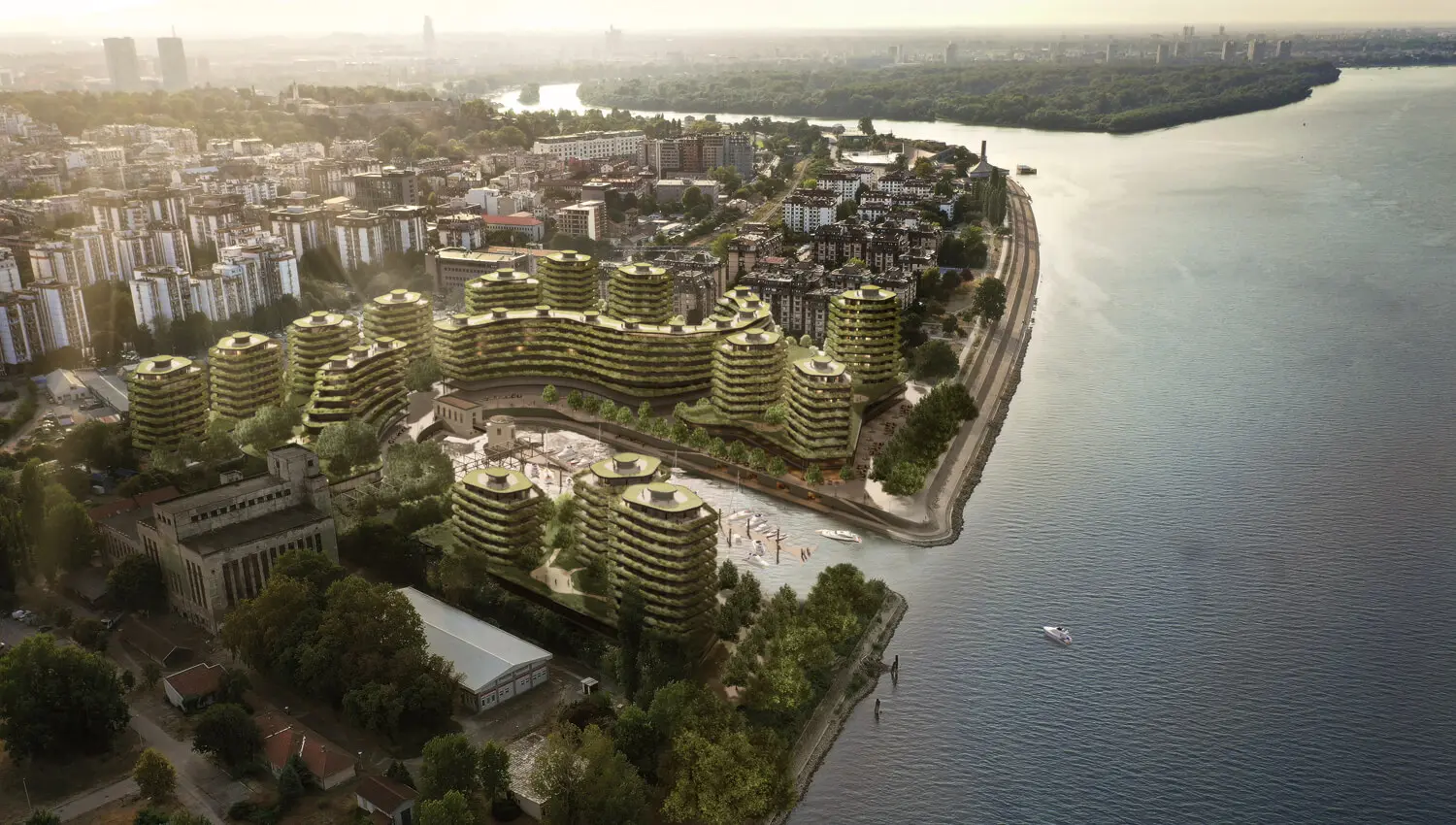 Scope of the marina development
Marina Projects has been commissioned for the feasibility and technical design for the new 'boutique' marina that includes berths for vessels up to 14m and provision of berthing space for visiting vessels. The marina design adopts a bespoke and contemporary layout to compliment the modern style architecture for the landside development.
The design has been established with consideration to the site's history which includes the reconditioning of the existing pump station building to provide dedicated access to the marina. The buildings were previously used for extracting cooling water to the power station but will now accommodate a prominent centralised marina operations building and entrance to the berthing pontoons.
The scope of services has included an assessment of the site constraints and opportunities, market research and the confirmation of a preferred concept design to be taken forward into the design development. An important design challenge has included detailed review & assessment of river water levels to ensure that the marina can operate safety and effectively at all times. Further stages of work will include taking the project through detailed design and supporting the procurement phase.  Simon Goodhead, Senior Project Manager at Marina Projects Ltd comments "Marina Dorćol is an exciting regeneration project at the heart of Belgrade. The development will introduce a much-needed high quality berthing product for river users to benefit and enjoy for years to come. Marina Projects is pleased to be involved in a scheme that will provide significant improvement and growth to the local marine leisure industry."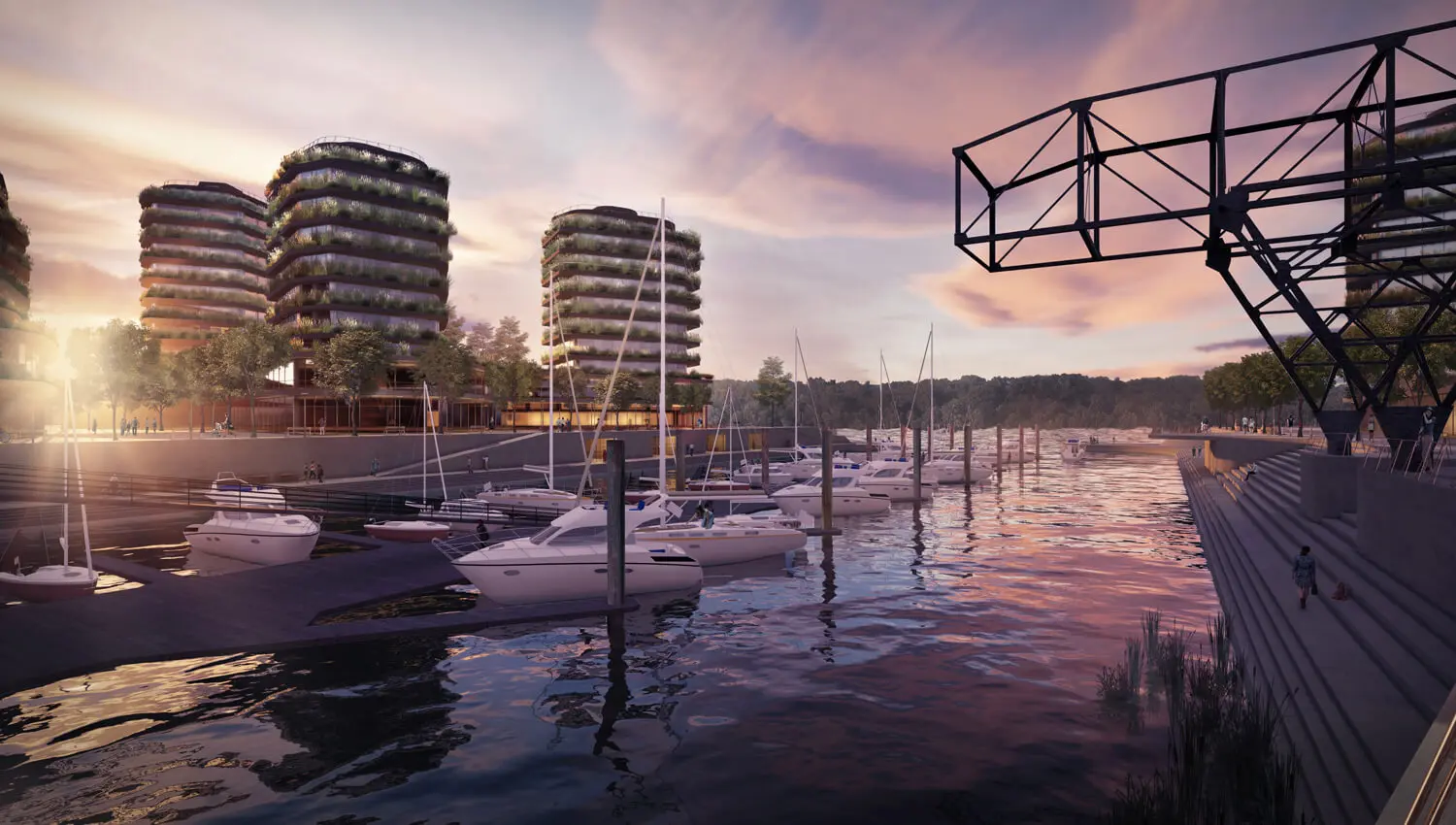 The importance of Marina Dorcol's re-development
The delivery phase of the project is scheduled to start this year, with the construction of the quayside edge and marina basin being amongst some of the first priorities. Djordie Lukic of Sebre Marina Dorćol added "Having Marina Projects as part of the professional team has been instrumental in bringing forward a fully considered design that responds to the needs of the wider development plans. Marina Dorćol will be an important and iconic urban waterfront development that will provide a significant socio-economic and leisure benefits to the local area."
Mike Ward, Managing Director of Marina Projects Ltd said "The River Danube presents some complex and challenging design issues, but our breadth of knowledge and experience of inland waterway projects has helped to design a feasible & sustainable marina scheme that will provide a unique focal point at the centre of the waterfront development. Activation of the waterspace is essential for any waterfront project which requires careful consideration of the types of usergroups and needs of the recreational boater."