French designer Mathieu Lehanneur presents his spectacular black marble work from the Liquid Marble series at the Musée des Arts décoratifs, Paris, in 'Submersion', an exhibition curated by the D'Days Festival and Officine Panerai that explores the concept of deep waters.
Liquid Marble evokes a surreal vision of the sea, mimicking the look and feel of rippling water. Made of a single piece of hand-polished black marble, and designed using advanced 3D movie-making software, Liquid Marble reproduces the visual effect of a sea surface, gently ruffled by the wind. The structure reflects and distorts itself, and the intense black of the marble accentuates the color of the ocean as if fossilized in stone.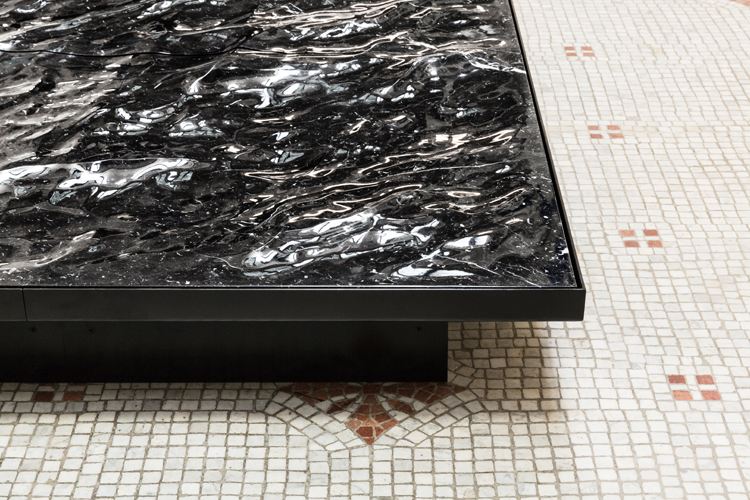 Liquid Marble is presented on a 30cm high pedestal, offering viewers a close-up experience of the enigmatic effect of contrasting materials – both liquid and solid at the same time – and encouraging contemplation.
In this installation – a variation of Lehanneur's ongoing series exploring the materiality of marble – the designer combines his passion for design, science, technology and art, and introduces an alchemic combination: nourished by science, and with a metaphysical approach. Liquid Marble invites the visitors to experience the most innovative processes whilst letting the mind wander in the movements of the sea, for a moment of meditative reflection.
all images © Michel Giesbrecht