Stockholm design group Tomorrow Machine has conceived a never-seen-before indoor growing kit for InFarm. The kits are made form a reusable waterproof material, which folds into a self-contained greenhouse.
The kit uses transparent seaweed based agar-agar gel as a growing medium, and it has many benefits. It allows the Microgarden to remain self-contained – which means you will never have to water the microgreens. Their roots absorb moisture from the gel. The clear gel also allows the home-farmer to see and experience the whole growing process, from when the seeds sprout to the roots growth.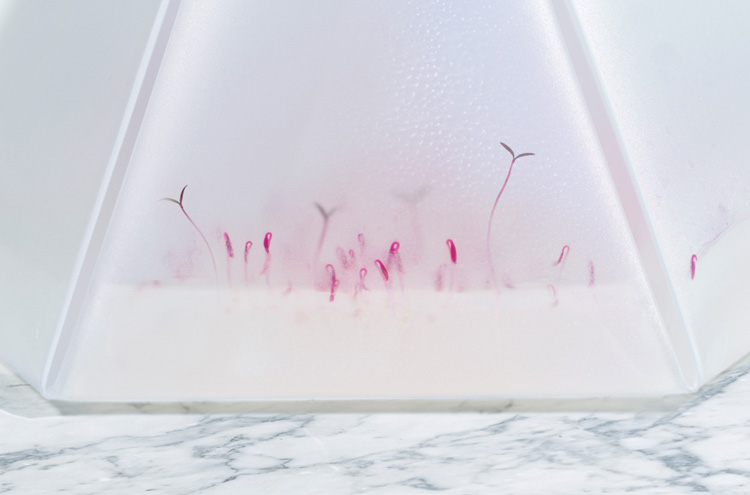 Based in the heart of Berlin, InFarm is a farming incubator that aims to provide urban communities with the freedom to grow fresh, local, organic produce, no matter the season, right at home.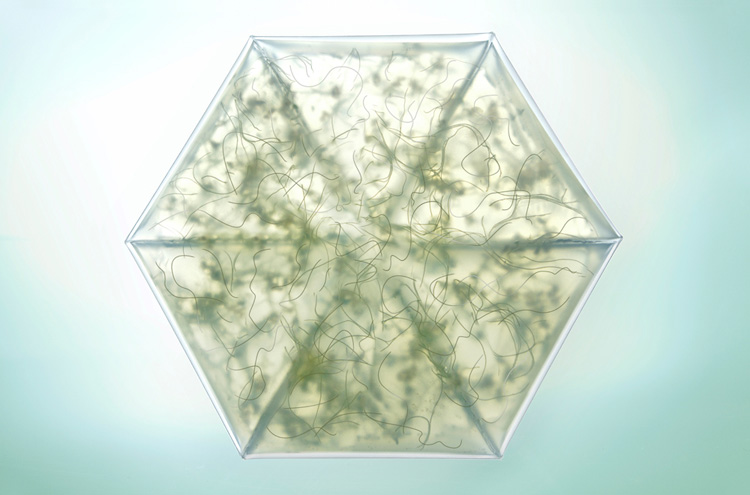 In order to fund the creation of the kits and the maintenance of the project, InFarm is running a crowfunding campaign on Indiegogo. The campaign will run until June 13, 2014 – each donor will have the opportunity to own a kit before are released on the market.