MINI uses the IAA Cars 2017 show in Frankfurt am Main to showcase its take on future personal mobility in the city – in the form of the MINI Electric Concept. Designed for use in urban areas, this concept car offers a window into how pure-electric day-to-day mobility might look in the years ahead. And the MINI Electric Concept also brings the iconic design, city-dwelling heritage and customary go-kart feeling of the MINI brand into the electric mobility age.
A hexagonal radiator grille and circular headlights make the MINI Electric Concept instantly recognisable when viewed from the front. Even from the outside, it is obvious that this car has an electric heart. Identifying features include the vividly contrasting silver and yellow colour scheme reminiscent of the earlier MINI E, as well as the distinctive E badge. Besides this, the radiator grille and headlights have been reinterpreted to reflect the emission-free drive technology under the bonnet.
As the electric drive unit requires very little cooling air, the radiator grille is closed for superior aerodynamics. A Striking Yellow accent bar in the grille – with an E badge in the same colour – produces a powerful contrasting effect, which is echoed by the styling of the daytime running lights in the all-LED headlight assemblies.
The car's silhouette is composed of taut, clean-cut surfaces, producing a minimalist impression that exudes efficiency. The paint finish in Reflection Silver – a matt liquid metal colour shade – showcases the surfacing to exceptional effect and thereby focuses the spotlight on the model's lightweight and sophisticated character.
The rear of the concept car also marks it out as a thoroughbred MINI. Its wide stance on the road is striking in a sporty way, without lapsing into excessive flamboyance. The upper section is dominated by clear surfaces, but the rear takes on a far more dynamic aspect as it cascades down. This familiar approach from MINI, where the car's volume steadily increases from the top down, makes the shoulders appear broad and athletic.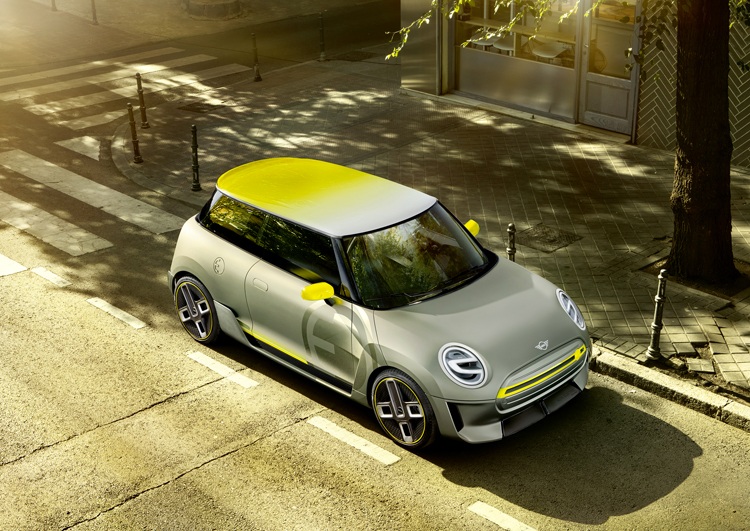 The rear light assemblies constitute yet another standout visual feature and provide a clear pointer to the car's British roots. Framed within the classic MINI outline, they each form one half of the Union Jack as an LED dot matrix.
Cutting-edge, pure and dynamic (in an efficient way), the MINI Electric Concept encapsulates MINI's near-term vision of an all-electric car designed for urban mobility in a changing world.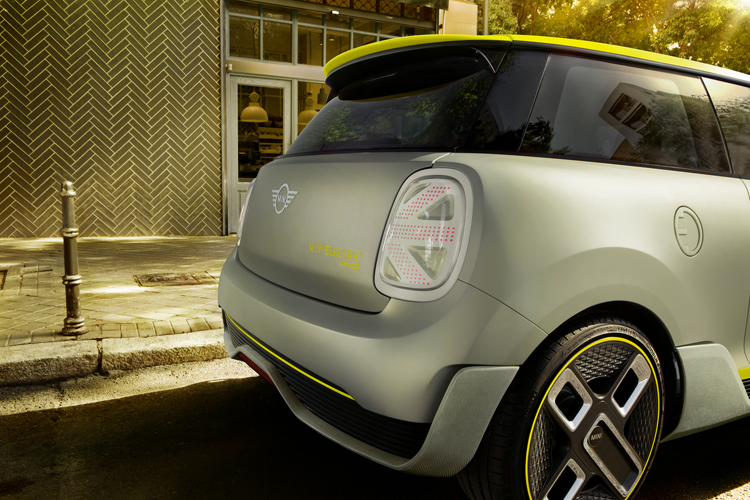 all images courtesy of BMW Group