The research branch of Dutch studio OMA has created a nightclub into the 1937 Palais d'iran in Paris to host a one-off event for fashion brand Miu Miu. The pop-up venue hosted an exclusive dinner, a fashion show and several musical acts within a Neoclassical-style building designed by French architect Auguste Perret, which currently houses government offices.
In order to define a room within a room, a scaffolding ring is arranged in the space of the Hypostyle. Under the scaffolding a long series of lounges are arranged to host the guests for the dinner. Supported by the scaffolding, the catwalk runs longitudinally following the rhythm of the existing architecture. The center of the room is opened up in order to define a space for the dancefloor, orienting it towards a scenographic dj wall.
Juxtaposed against the solid concrete structure of the Palais d'Iéna, thin metallic profiles of the scaffolding ring provide a visual material contrast. The effect is reinforced by the use of plastic sheets defining the exterior boundaries of the room, intended to convey an atmosphere of a temporary occupied space. In opposition to the pop-up informality of the set, the subtle sense of luxury is evoked by the white carpet upholstery of the furniture.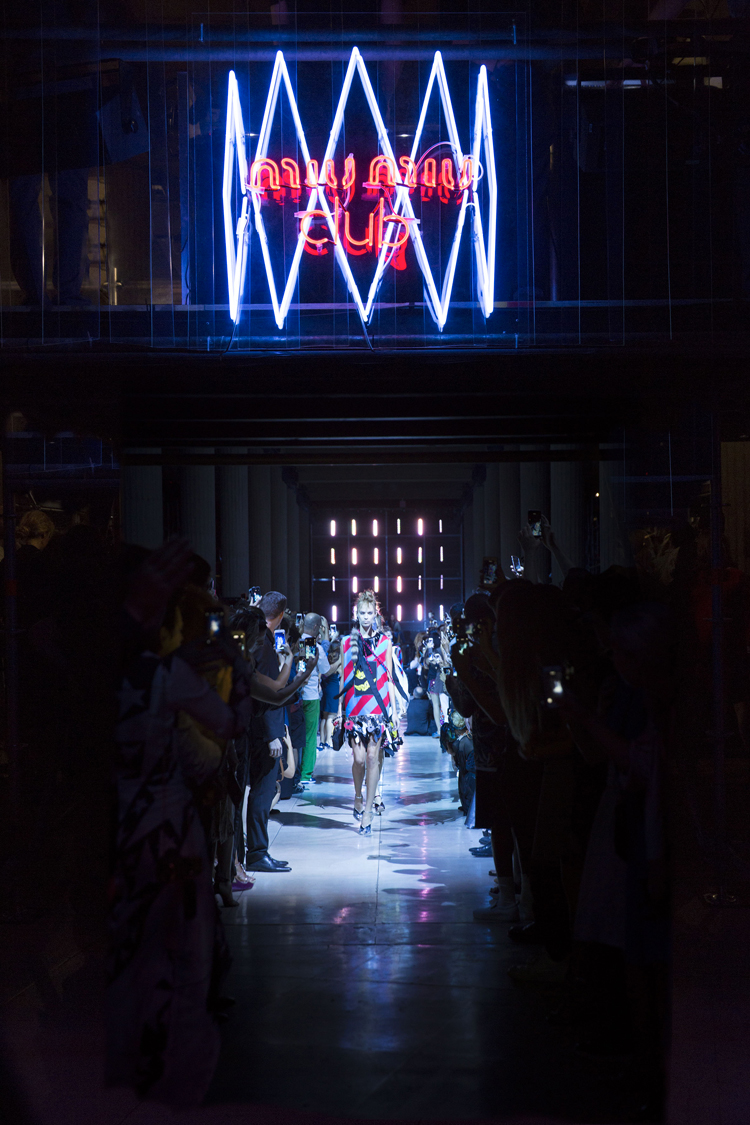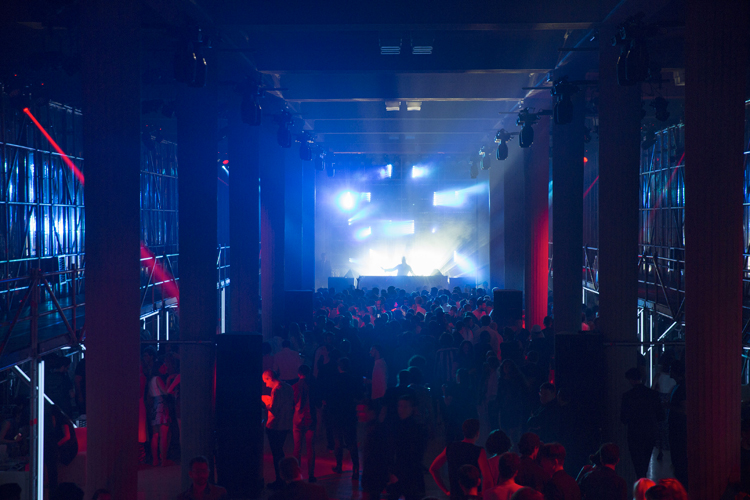 images by Agostino Osio / courtesy of OMA