Neato Robotics has unveiled a new line of smart and powerful robot vacuums that automatically and methodically vacuum every day, whether you're home or not. The Neato Botvac D Series sports a sleek, modern, black-and-white design in Neato's unique D-shape and an ingenious new brush system that navigates a wider variety of floor surfaces and is quieter on hard surfaces.
The Botvac D75 ($499 USD) is perfect for everyday cleaning on all floor types and includes a newly designed spiral blade brush. It's a powerful vacuum that will devour all those things that land on your floor and is especially efficient on hardwood floors.
The Botvac D80 and D85 ($549 and $599 USD) are ideal for everyday cleaning on all floor types and include filters and brushes specially designed for maximum hair pick up – pet or otherwise. In addition to the new spiral blade brush, these models come with a combination brush that allows a quieter vacuuming experience.
All Neato robot vacuums use the company's patented Neato Botvision technology that combines laser scanning, room mapping and real time object detection to plan the most efficient course to clean a home in record time. It can move from room to room, and knows when to return to its base for recharging — and then automatically goes back to the exact spot where it left off to finish the job. Unlike round robot vacuums that randomly bounce around a room, Neato moves in a methodical path, leaving straight lines on the carpet for that just-vacuumed, clean-home look.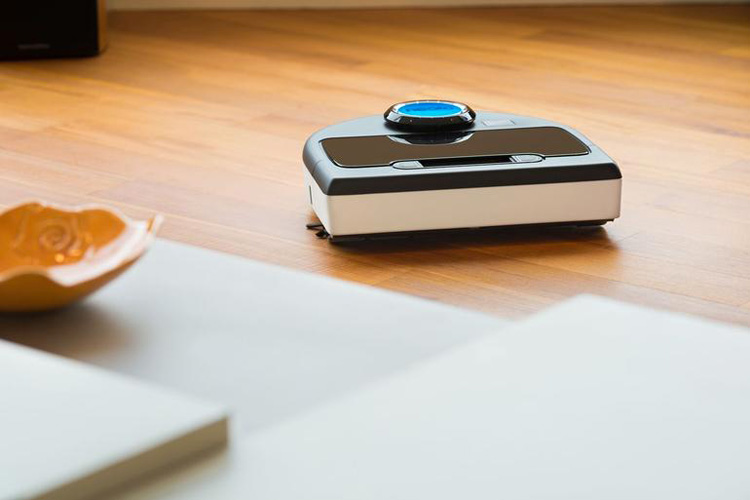 Neato's advanced SpinFlow Power Clean system, a combination of powerful suction and precision brushes, easily removes pet hair and debris from all floor surfaces, including hardwood, tile and carpet. Neato's unique D-shape and patented CornerClever technology means Neato moves deftly into corners where dirt and crumbs often hide. With the largest brushes and dirt bins on the market, Neato covers more square footage and picks up more debris than any other robot vacuum.
The Neato D Series is available for pre-order this week through Amazon and Best Buy with delivery in July in the United States, and availability in Asia Pacific and Europe set for the third quarter of the year.
all images and video courtesy of Neato Robotics