Renowned Japanese studio nendo has unveiled at this year's Maison & Objet a cutlery set designed for "the cutlery project", a collection for the Belgian furniture and home accessories brand Valerie Objects.
The cutlery has been reduced to the absolute minimum, limiting the amount of material used whilst still retaining its functionality, left remaining is the outline of the cutlery like the image of a skeleton reflected in an X-ray.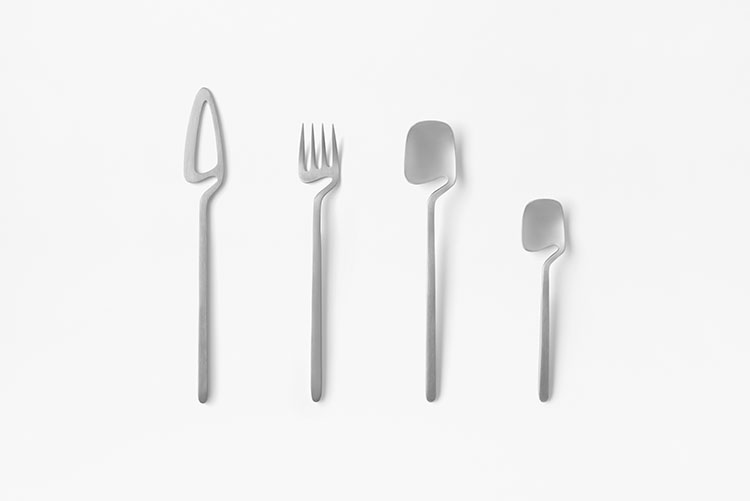 It can be hooked and stored in various places in the kitchen and the teaspoon can be hooked onto the rim of the cup. There are four items, a spoon, fork, knife, and teaspoon, the set also has a dedicated stand and wall hook to display the set. The cutlery is PVD coated in four different colors, silver, black, copper and gold to provide an anti-scratch and dirt-repellent surface.