The collaboration between NikeLab and sacai brings a fresh take that fuses sport inspired classics with a bold expression of style for summer 2015. Each piece is a creative blend of technical, lightweight materials that explore and reinterpret silhouettes from the Nike archive. The collection adds a whimsical color palette as well as new style introductions for a fresh summer debut.
The lifestyle collection's dress and skirts bloom into multiple colors and fabrics when the wearer pivots and turns while the NikeLab x sacai Windrunner Jacket reveals a sensational pleated cape when the wearer is on the move. Flashes of mesh, satin and lace peek out from under fleece and nylon, while bright streaks of color appear and disappear as the garment is worn.
The new Windrunner Skirt re-imagines the iconic athletic jacket as a sleek front-snap skirt. A surprising pleated mesh underskirt creates volume and movement, elevating the piece from a sportswear staple to art in motion.
Nike's classic Dunk Lux basketball shoe receives an ultra-modern makeover featuring premium leather, an elasticized tongue and a drop-in Lunarlon sockliner for soft cushioning. The fashion-forward iteration of the Dunk Lux makes the shoe a slip-on and showcases all of the key concepts in the sacai collection: fluidity, comfort and freedom of movement.
The NikeLab x sacai 2015 summer collection will be available at nike.com/NikeLab and in select NikeLab stores from June 11.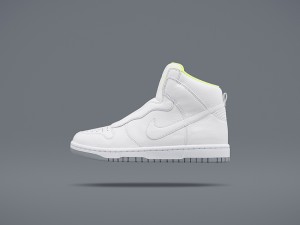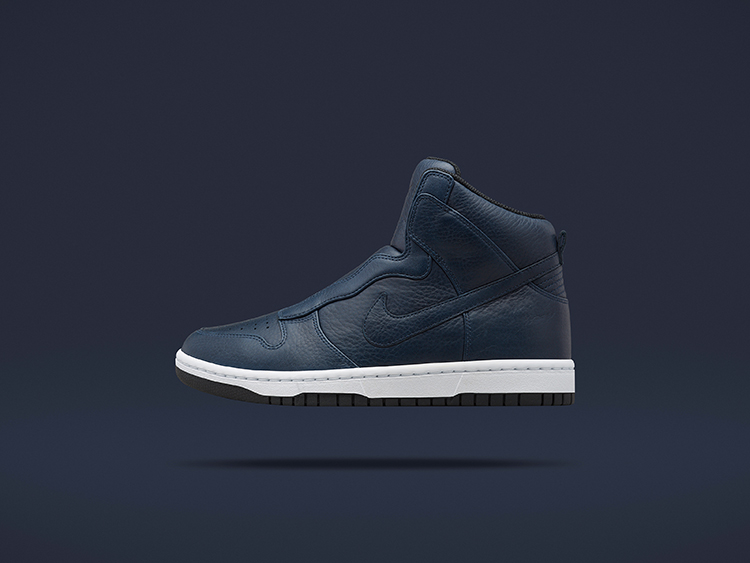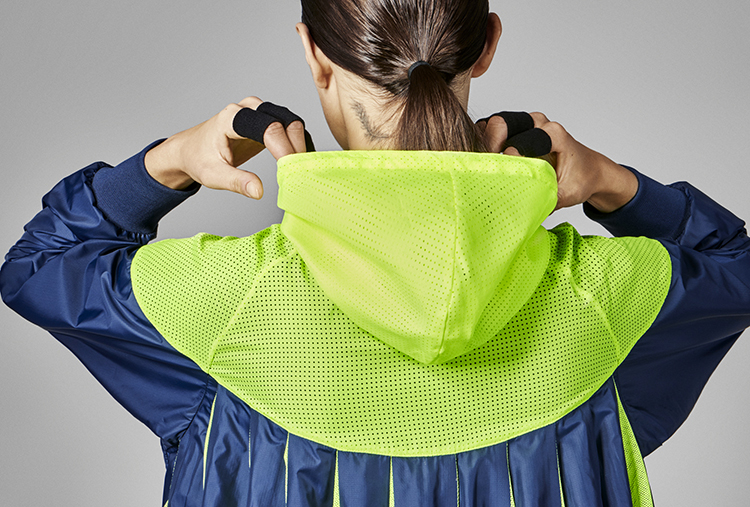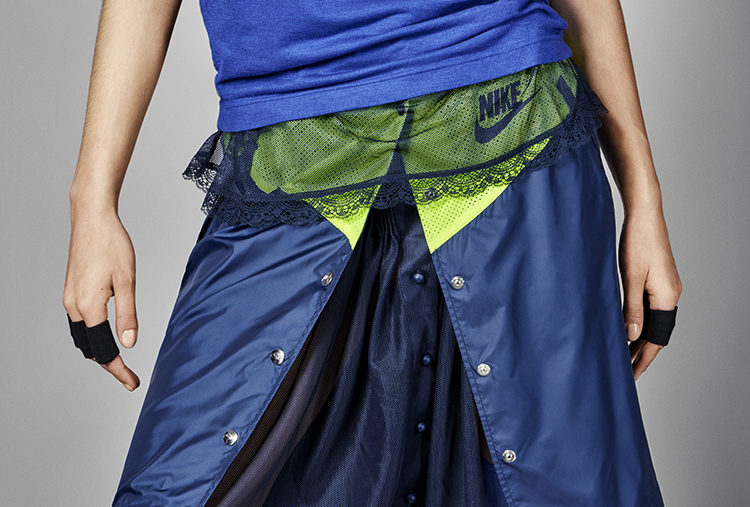 all images courtesy of NIKE