On has created a reflective mountain cabin in the Swiss Alps on the Piz Lunghin, also known as "The Roof of Europe", to mark the launch of the Cloudrock Waterproof, On's first-ever hiking shoe. The site is only reachable on foot, hovering at nearly 8,200 feet of elevation.
The On Mountain Hut, which sleeps two, was created by the footwear brand to showcase the valley where co-founders, Olivier Bernhard, Caspar Coppetti and David Allemann, conceived of On.
Inside, the simple hut is finished almost entirely with plywood, with the material used to create the walls, floors, and ceiling, along with a selection of simple tables. The hut is also powered by energy from solar panels and uses natural rainwater.
This was achieved by installing a unique roof fixture that could collect and filter rainwater for use, along with water collected and filtered from mountain streams. The zero-waste hut is clean and modern and designed to leave no trace behind after it is deconstructed in September.
"We meticulously selected materials that were 100 percent sustainable, that would keep with the alpine setting and make the mountain hut zero-waste," explains the hut's designer and On art director Thilo Alex Brunner.
The living space, and the bedroom above are both fronted with large windows that give visitors views across the vista. The main living space is complete with a wood-burning stove.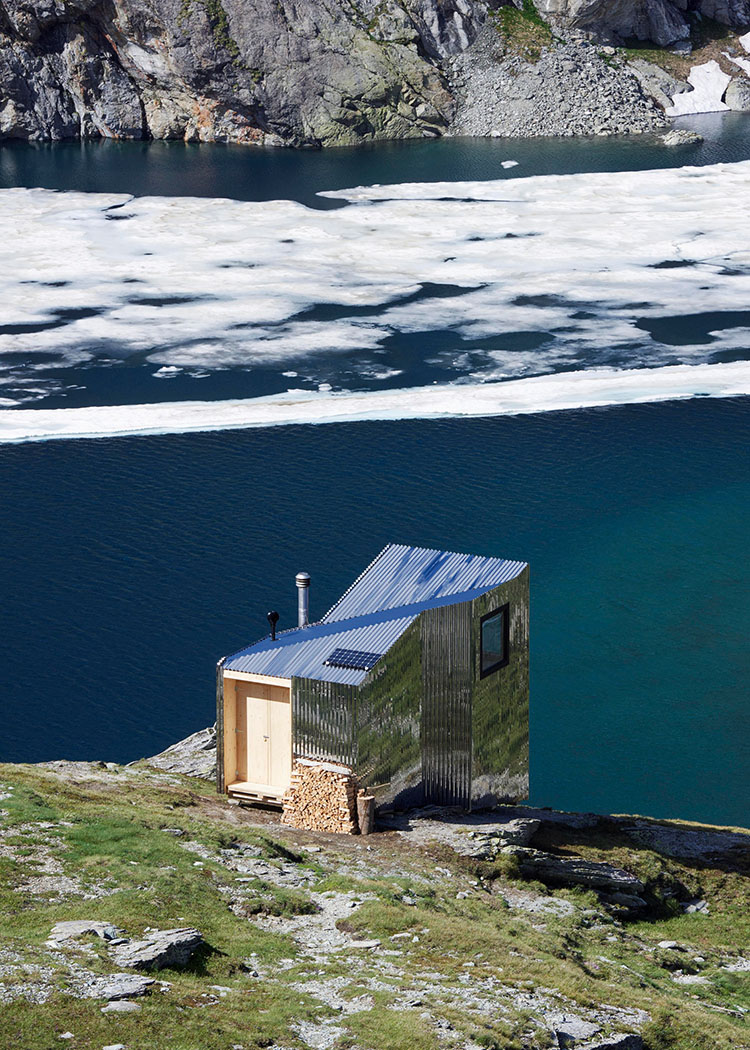 The hut stands alongside an alpine lake and is designed to take advantage of the views across the lake and the Engadin valley.
Anyone is welcome to hike up the mountain to visit the hut, but only the winners of competitions hosted by On's retail partners as well as its employees are allowed to stay overnight.