Italian firm AIM Studio has recently refurbished a 150 sqm home in Milan, creating a new balance and harmony through the spaces.
The nerve-centre of the living and kitchen area is a monolith of Deep Titanium Corian which accomodates the induction hob, designed to create continuity throughout the space, acting as an iconic and versatile element which can be used as a work-top in the preparation stages, then transformed into a dining table for lunches and intimate dinners.
The accurate choice of colour, an elegant chromatic grey metameric combined with black and careful choice of finishings in burnt brass, exhalts the identity of the custom designed kitchen transforming the utility area into an integral and prestigious part of the living-room, widening the perception of space and restoring the interaction with the adjacent garden.
The central staircase was enclosed in a volume and crosses through the three floors of the house, thought up as a sculptural element created from the extraction of material of which the box consists. A strong chromatic contrast was created between the interior and exterior of this volume which enables the net separation of the macro area of the house, dividing the living and private areas. The entire fitted furniture was designed to belong to the architecture with the function of optimising the spaces and creating storage both in the living area and the large accessorised walls in the entrance.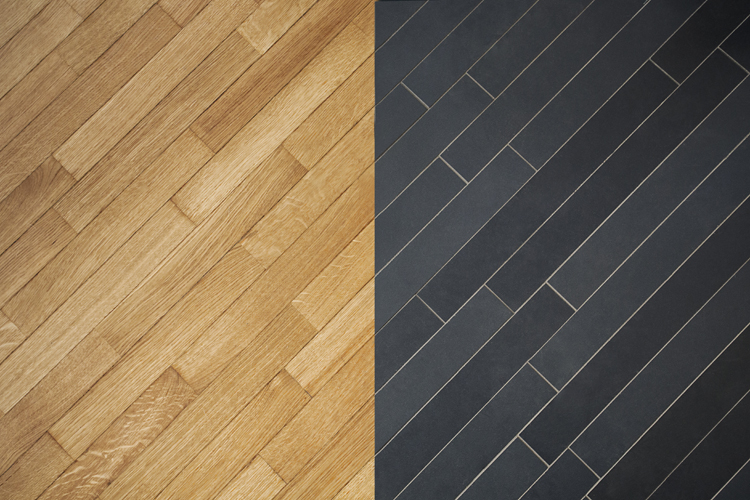 al images © Simone Furiosi | styling Federica Biasi | courtesy of AIM Studio