Britain`s famous fashion brand Paul Smith has unveiled its first Asian flagship store in Korea, designed by local design firm THE SYSTEM LAB in Seoul's densely built Gangnam-gu district, a popular shopping destination filled with luxury brands. The architecture of the flagship store was designed to leave a lasting impression on the local urban environment with its highly unique shape, but it was also intended to create different stories depending on the individual's perspectives and interpretations.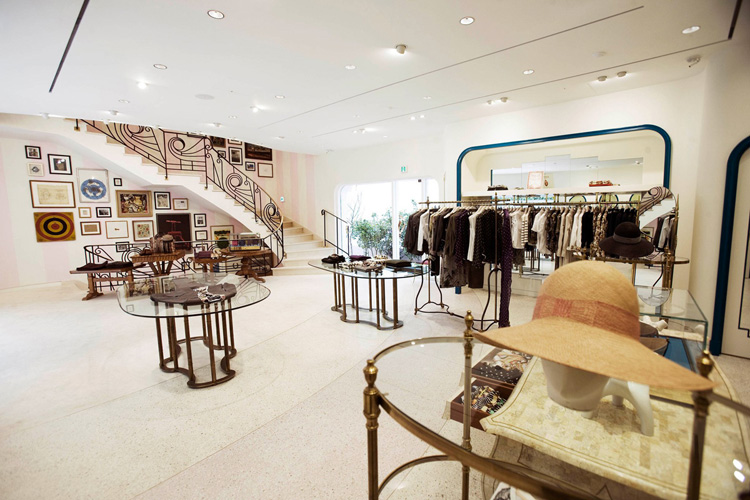 The irregular shape of the building was influeced by a number of planning restrictions – building constraints limited the ground-floor plan to 330 square metres, but the client wanted to accommodate larger floors within the upper levels of the building. "We had to create a concrete shell with maximised floor area ratio within the legal regulations by rounding, cutting or connecting all the edges," explains principle architect Chanjoong Kim.
Moreover, THE SYSTEM LAB employed semi-gloss industrial paint to conceal commercial and structural devices and imbue freer and pleasant feelings to viewers-much like a typical design from Paul Smith.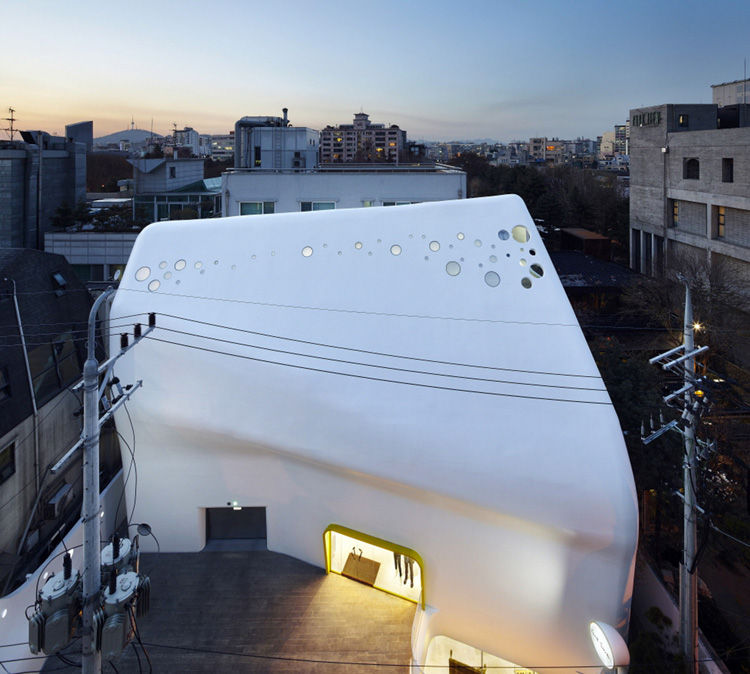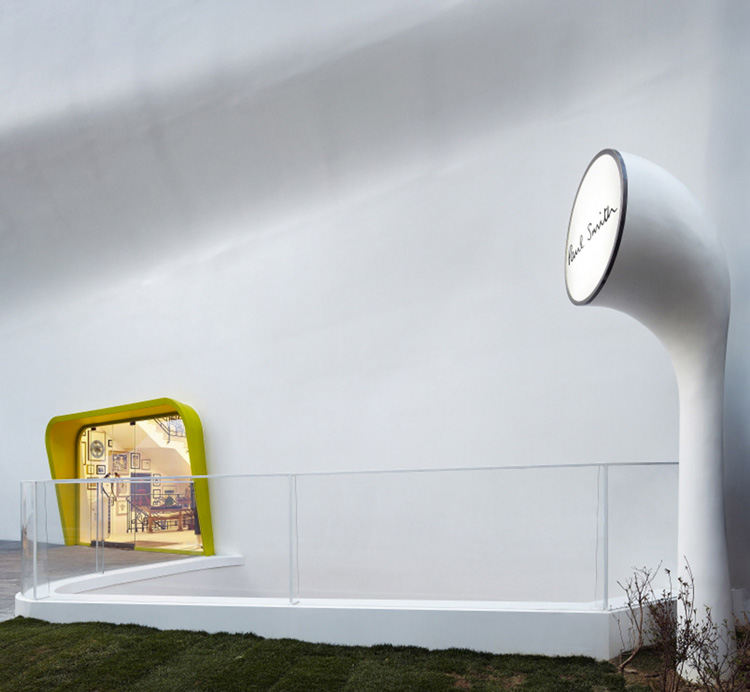 images ©  YONG-KWAN KIM and PAUL SMITH