American artist Phillip K Smith III has teamed up with fashion brand COS to install a mirrored sculpture in the courtyard of a 16th-century palazzo, as part of Milan Design Week 2018.
Inspired by the sky above the Palazzo's courtyard and the architecture of Milan, Phillip K. Smith III explained, "I wanted to pull the sky to the ground – to make it physically present. The square of sky above the courtyard transforms into a semi-circular form, that sits on the courtyard floor directly in front of the viewer. The idea was to actively and seamlessly merge the beauty of the surrounding architecture and the sky over Milan, creating an ever-changing experience."
Visitors are first met with the Open Sky installation as they enter into the courtyard. Walking through into the garden beyond, they see a further group of smaller-scale mirrored pieces, designed to interact with their surroundings in a similar way. The artist has also worked alongside COS to create works for the windows of its Milan stores.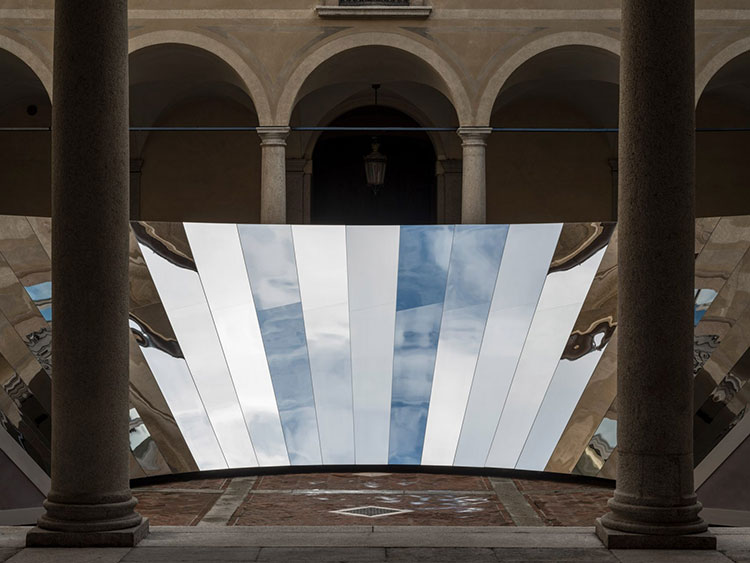 "At COS, we have been inspired by the way Phillip K. Smith III life works interact with their natural surroundings allowing us to experience spaces in unique new ways and are thrilled to share Open Sky with the public," says Karin Gustafsson, Creative Director of COS. "We cannot wait to see how the visitors respond to his work in this exciting new location. It is an honour for us to collaborate with such talented creatives who reshape the way we see the world around us and from who we derive so much of our inspiration at COS."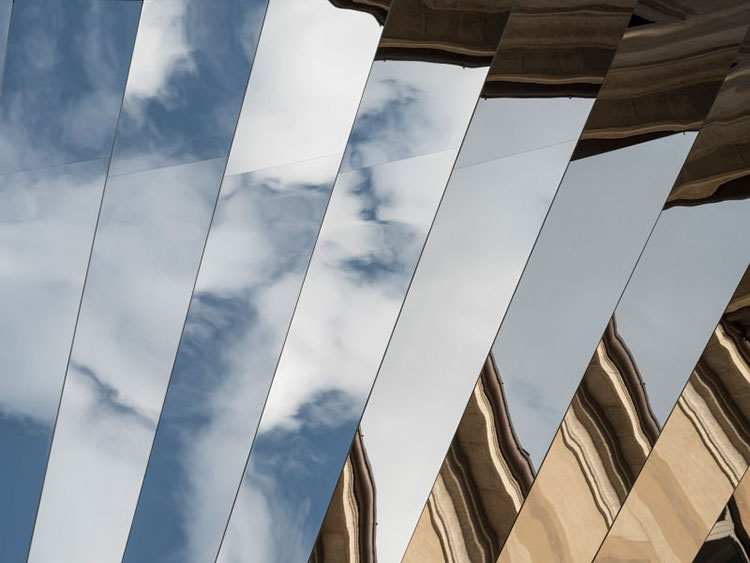 Since 2012, COS has presented unique and innovative collaborations with artists, designers, and architects in Milan during Salone del Mobile. Past collaborators include Gary Card, Bonsoir Paris, Nendo,
Snarkitecture
, and
Sou Fujimoto
, in addition to
Studio Swine
, whose installation with COS, New Spring, won the Milano Design Award for Most Engaging Exhibition during Milan Design Week last year. Open Sky will be on show at
Palazzo Isimbardi
during the Milanese design week, from 17 to 22 April 2018.