When you've finally reached a point that productivity is suffering because there is just something wrong with your office space, it's time to consider consulting with office refurbishment experts like those at Stoica in London. It could be that your office staff feels too confined in those outdated cubicles or it could be that you simply lack ample space for workers to move around in.
Have you considered an open space office design? This could be the very thing you are looking for. Even so, it's time to renovate, so here is some of what you should consider.
Is an Open Space Office a Good Match?
Since the 1950s, Germany has been the model for open space offices in the workplace. While that trend slowly worked its way westward, the UK and the United States didn't really catch on to that design until nearly the turn of the century. The first thing you need to consider when looking at open space options would be your staff. How well do you think they'd do if they were asked to work in a space not enclosed by the boundaries of costly cubicles? Do you think they'd be overly distracted by the sights and noise levels around them?
How Much Additional Space Do You Need?
Sometimes, our offices become so crowded and cramped because of all the unnecessary equipment and supplies we've gathered over the years. Take a look around you. How much of that stuff do you really need and really use? Most employers find that in the process of renovating their office space, they are able to rid themselves of up to 50% of what had taken up space. Why move to a bigger facility when you can put the space you have to better use?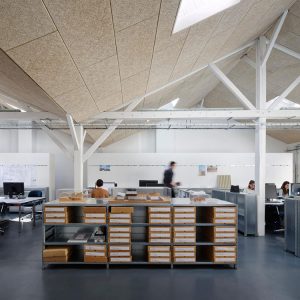 Finding a Happy Medium
It is your job as the owner or director to know your people. Will they work better as a team if they can have a visual on teammates around them or will they be utterly distracted? You just might find that the majority of your staff function better if not as isolated as they were in a cubicle, whilst others perform better if left undistracted. If your goal is to promote better teamwork, then open space offices may offer what you need.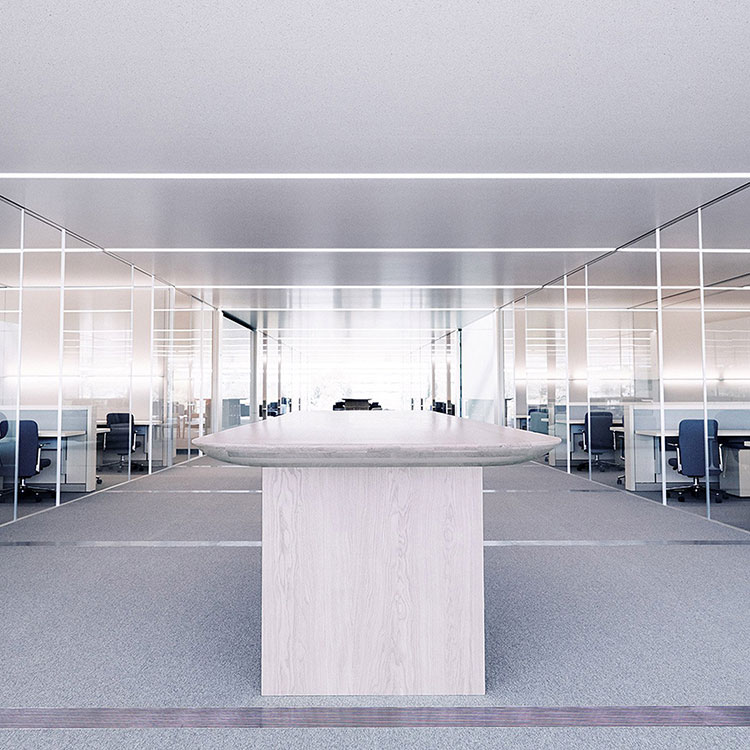 Odds and Ends to Consider
However, remember there are those who prefer to work in the privacy of their cubicle, so perhaps a happy medium is what you need. Have the largest amount of space re-designed with an open floor plan whilst keeping a smaller area of cubicles where those easily distracted can work. Also, take lighting and noise levels into consideration when redesigning your office. If you have windows, natural light is best. Alternatively, if there are few windows, avoid fluorescent lighting because twitching lamps can be distracting. Always think about what your end goal is before redesigning your office space. If your purpose is to promote teamwork, open floor plans may work best. But if you find that your staff needs a bit more privacy to meet with clients and organize their thoughts, cubicles or private offices may suit your needs better. Keep these things in mind when talking to your office interior designer and you'll finally be able to update and upgrade that office long overdue for refurbishing.