Built in California, Rezvani Motors drops the curtain on the lightweight 500-horsepower Beast supercar. Born on the track and designed for the road, the Rezvani Beast gives new meaning to the lightweight, high-performance sports car, mixed with world class styling. Featuring a carbon fiber construction, weighing only 1,650 lbs, and reaching 60 mph in just 2.7 seconds, every inch of Beast was built with the driver in mind — raw, pure, and powerful.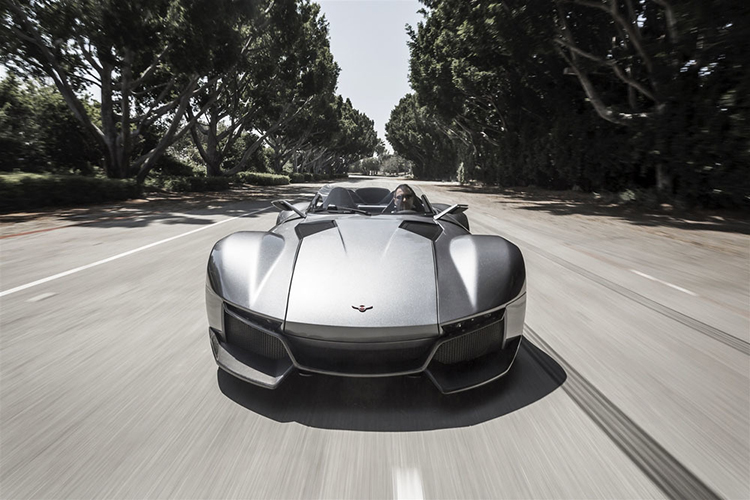 In an age where many supercars rely on electronic aids, the Beast gives control back to the driver. Using a 2.4-liter 4-cylinder engine featuring a crank-driven Rotrex supercharger and turbocharger, and a manual gearbox (optional sequential automatic), Beast sends 500 horsepower to the rear wheels.
Weighing in at a featherlight 1,650 pounds, Rezvani engineers were able to keep the car as light as possible using advanced materials such as carbon fiber, and a carbon steel chassis from the Ariel Atom 3 that was significantly upgraded to be even more rigid. To 60 mph, Beast can manage in just 2.7 seconds, on to a top speed of 165 mph.
Rezvani used lightweight aluminum forged wheels wrapped in front 235/35/19 and rear 295/30/19 tires to further enhance performance and lightness. On the road or track, Beast proves to be one of the most responsive and best handling cars in the world.
The interior features carbon fiber seats, a carbon fiber steering wheel that weighs in at less than a Formula 1 steering wheel (300 grams), and Apple CarPlay— a first ever in the segment.
The very definition of an aggressive, open-top supercar, the Beast uses minimalist surfaces and low-friction carbon fiber body panels to allow for the ultimate performance proportions and maximum downforce at high speeds. These design techniques were introduced by Co-Founder Kam Hosn at the Global Lightweight Vehicle Manufacturing conference in Detroit on April 14th, 2015.
Rezvani used advanced 3D-printing techniques to create the unique shapes of the headlight casing, taillight casing, and mirrors — windshield is optional. The Beast is available for purchase starting at $165,000 USD.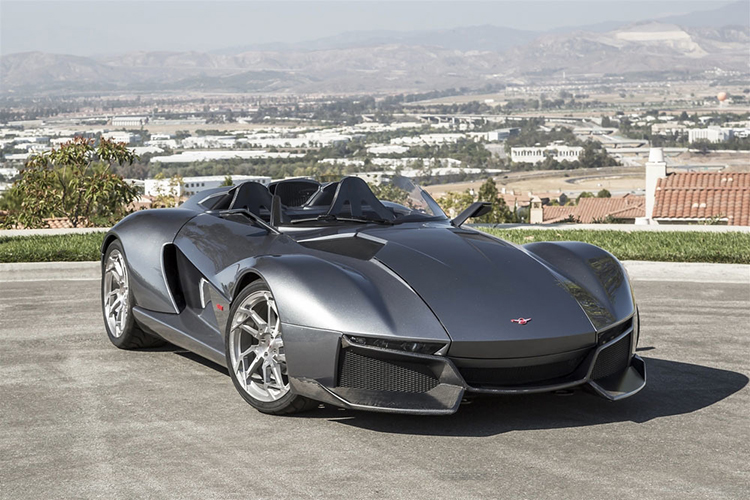 all images and video courtesy of Rezvani Motors