Designer Amy Beaumont of Knob Modern Design and Joel Contreras of Contramark Design have teamed up to refurbish and extend this 1935 duplex in the Coronado Historic District of Downtown Phoenix. Leaving some historic details in their project, the inspiration for the design team was a modern Parisian apartment look, blended with some exposed brick textures.
Chevron flooring, made with the original hardwood floor, cover the existing house. Each piece was hand cut and applied to a new subfloor. The designers have brought to the light a few key red brick walls to contrast with white crown and picture moulding.
Charcoal kitchen cabinets and a perforated metal staircase rise to the height of the ceiling separating the guest bedrooms from the living spaces. A new loft area was constructed for use as an office or a secondary entertaining space. A black exterior modern addition was added to host the master suite. A pivot door allows entry into the space. Concrete features including the floor slab, sinks and pendant lights are contrasted with the white walls and tile in the shower. Teak inset in the master vanity helps to warm the space.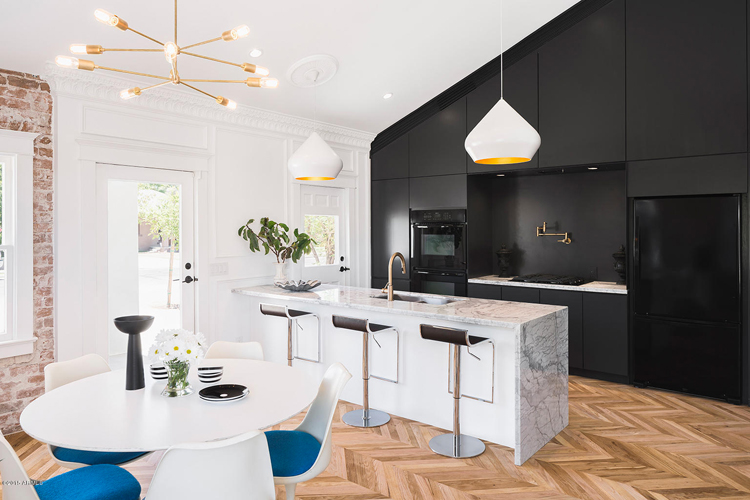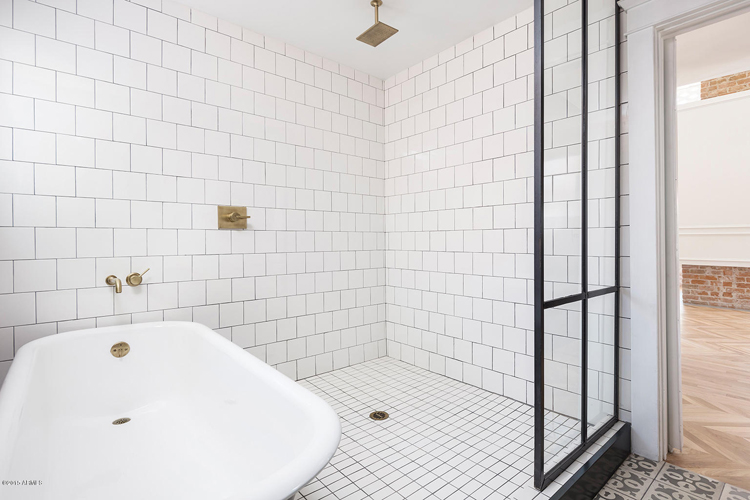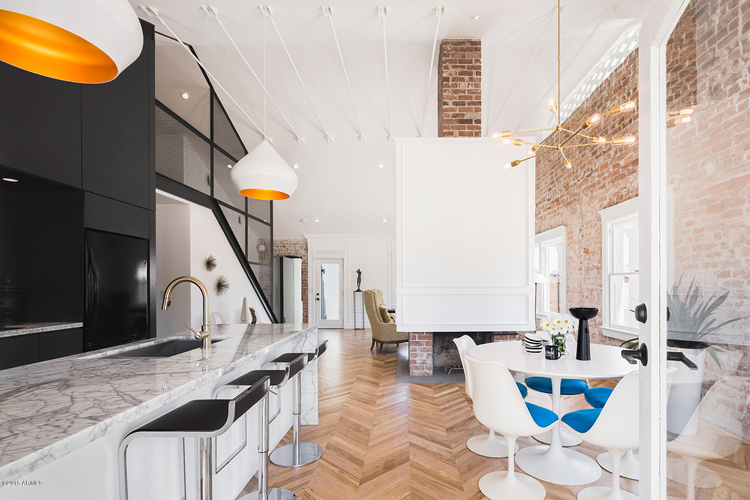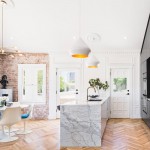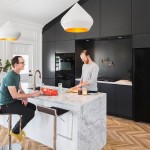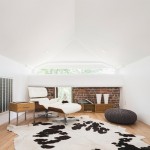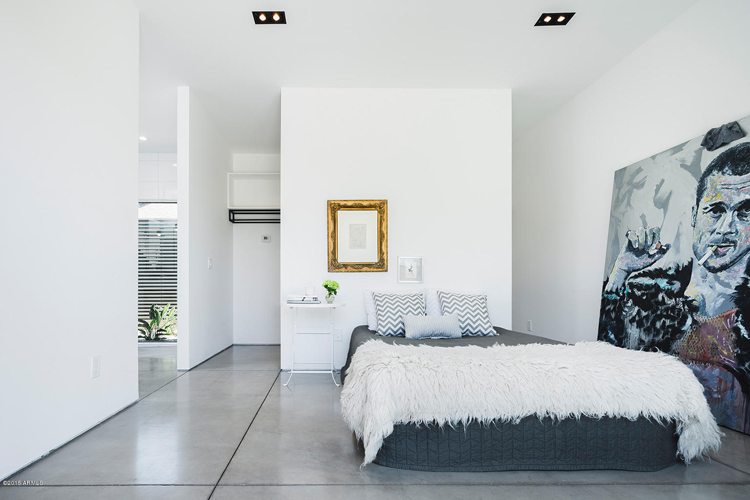 all images © Jason Roehner