French designers Ronan and Erwan Bouroullec unveiled Serif — their first electronics product — a flat television conceived for Korean electronics giant Samsung. Serif is a television that moves away from a preoccupation with ultra-flat screens. Instead, it is an object that can be turned around and manipulated anywhere, as well as be able to stand by itself with the optional detachable legs. "What we were looking for was a solid presence that would sit naturally in various environments, just like an object or a piece of furniture" explain the duo.
This lead to realized a television with an 'I' shape profile, where its slim body widens to form a surface like a little shelf at the top. The back-side is finished in a knit fabric that matches the body styles.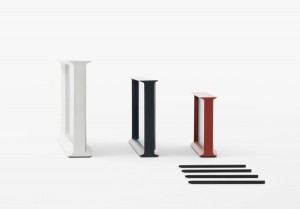 The duo also developed the user interface, including a transition between standby and normal viewing options called "curtain mode". This feature is designed to provide a "silent, abstract impression of the TV screen contents, offering a present, yet recessive, role for the TV".
The samsung Serif TV will come in three sizes – 40, 32, and 21 inches and in three colors – white, dark blue and red. Serif TV will launch as part of an exhibition at Somerset House from 21 to 27 September 2015, as part of the London Design Festival 2015.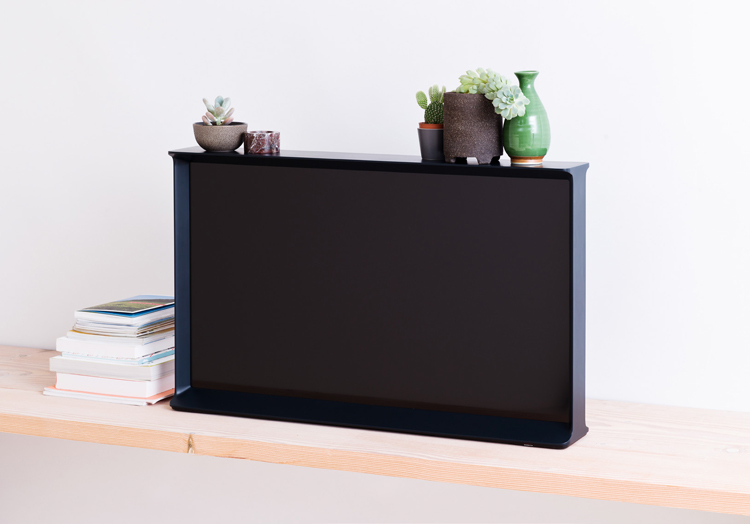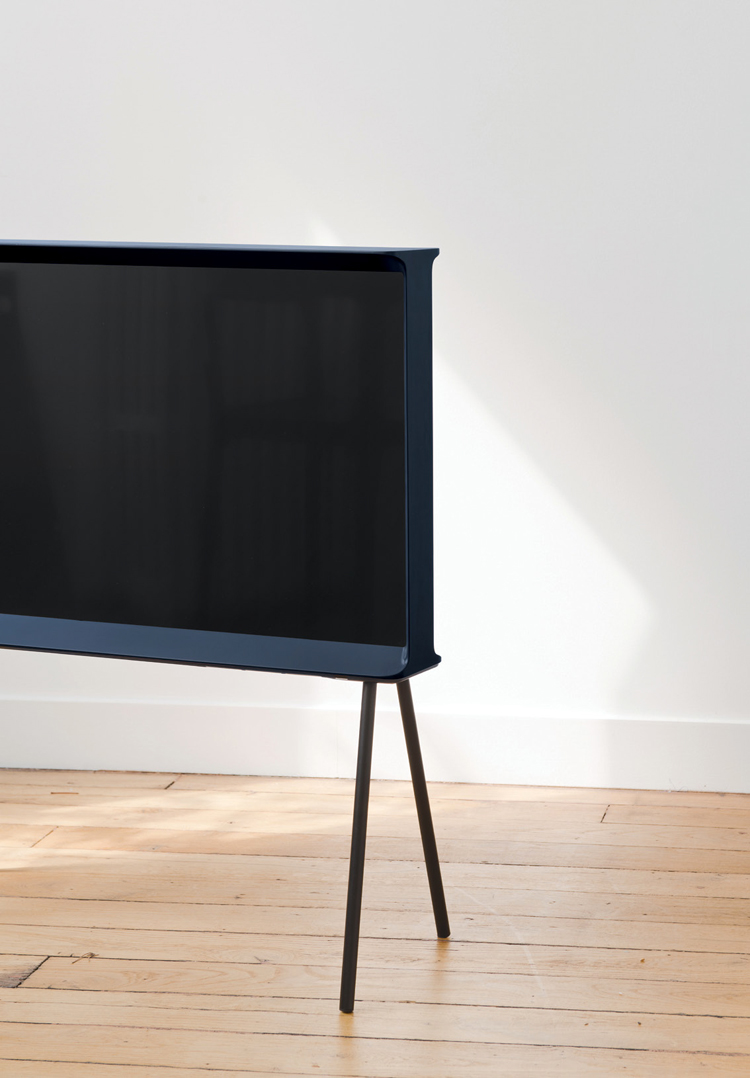 all images and video courtesy of Ronan and Erwan Bouroullec