Are you looking to revamp your home's exterior and give it more of a modern look? Have you been trying to figure out the best ways to make your roof last longer while helping lower repair costs year after year? If so, you should read this blog article! Here, we'll explore how making wise decisions with roofing can help transform both the aesthetic appeal and structural integrity of any household. From selecting materials that retain heat in winter climates to promoting effective runoff during when heavy rains roll in, we have all your answers here. Read on and discover which roofing solutions are most suitable for updating your home's exterior while ensuring its durability.
Consider the Current State of Your Roof
Your roof is essential to protect your home from weather and other environmental factors. However, with time, it can wear out, and components might need replacement or update. We can see for example, that Los Angeles is known for its warm, sunny weather, but it can be intense which can take a toll on your roof. Therefore, working with expert roofers to evaluate the current state of your roof is something you should do if you're considering an upgrade. They can let you know what kind of repairs or preventive maintenance is needed so that any new materials and products used are sure to last for years.
Choose a Durable Material
Choosing the right material for your roofing system is an important decision that will affect the durability and longevity of your home. There are numerous material options available such as metal, asphalt shingles, wood shakes, and more. Each material has its unique benefits and drawbacks, so it's important to do some research before making a final decision. Metal roofing, for example, is known for its durability and resistance to extreme weather conditions, while wood shakes offer a natural and rustic appeal. No matter what type of material you choose, selecting a durable option will give you peace of mind and protect your home from potential damage in the long run.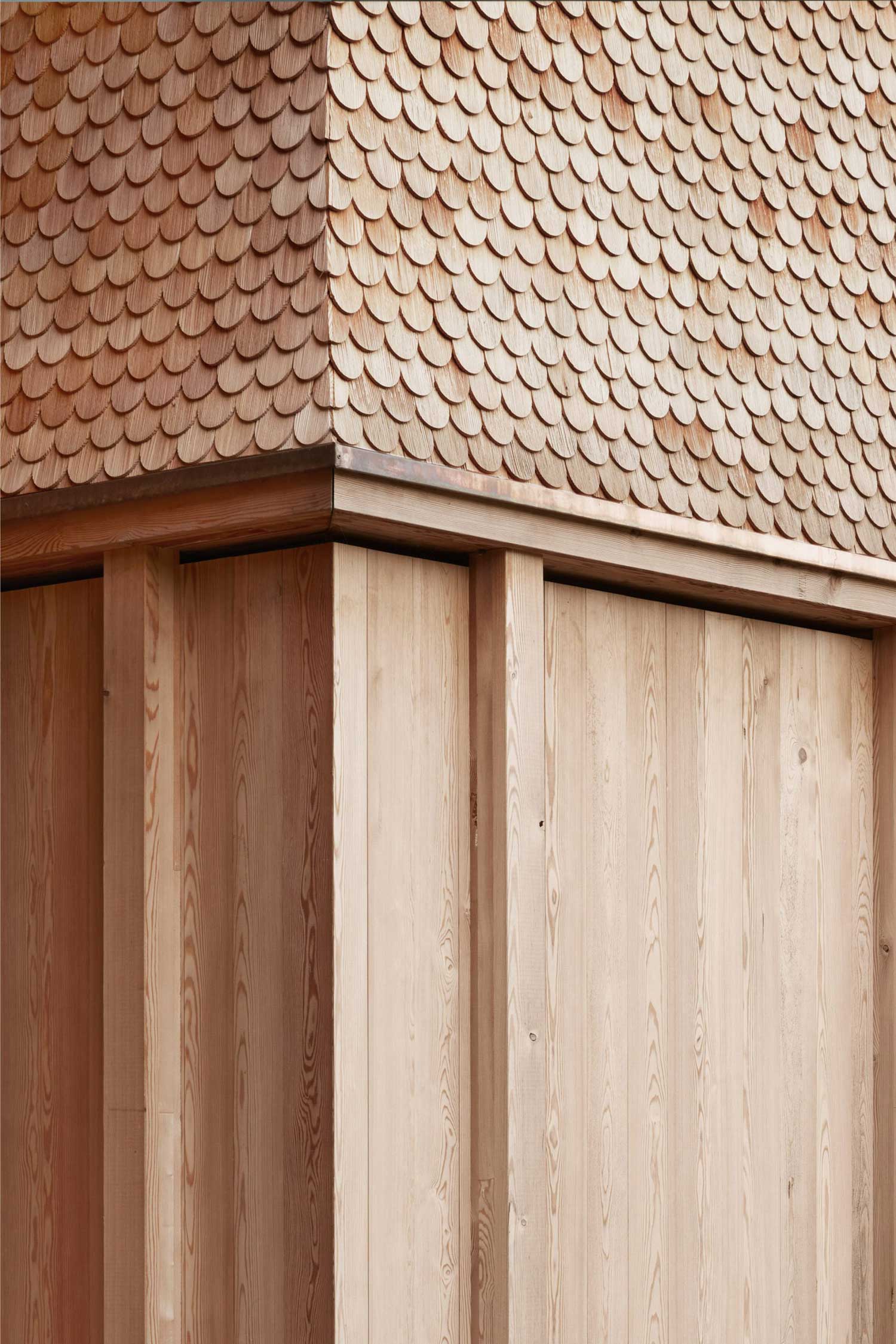 Consider Enhanced Options
When it comes to roofing, there are also several enhanced options available that can provide better protection against the elements and ensure a longer life span. For instance, if you live in an area with cold winters, installing a metal roof with an insulated core can help retain heat inside your home. Similarly, working with roofers who specialize in installing new gutters, soffits, and fascia can help improve runoff and minimize water damage to your home's exterior.
Look Into Professional Installation
When it comes to installing anything new in your home, it's best to leave the job to professionals. Professional installers have years of experience and knowledge about building codes and regulations that can help ensure everything is done safely and correctly. They will also be able to offer you valuable advice on which materials are most appropriate for your home and area. Investing in knowledgeable professionals is key when it comes to enhancing the durability and longevity of any home. 
Pick Up Supplies for DIY Projects
Embarking on a DIY home project is a thrilling experience, but it can quickly turn into a nightmare if you don't have the right tools and supplies. Before you start repairing your roof or building that new bookshelf, take the time to make a list of everything you need. It's essential to have the proper equipment, such as hammers, nails, and saws, but don't forget about protective gear like gloves, goggles, and masks to keep you safe. A well-stocked supply list is your key to success in accomplishing any DIY project. So, head to your local hardware store and stock up on all the essential supplies before you begin your next home improvement task.
Invest in Maintenance Solutions
Installing a new roofing system is a significant investment for homeowners. It increases your home's worth in addition to its visual appeal. However, the maintenance of the roof is equally vital to ensure its longevity. Without periodic maintenance, your roof may develop leaks and cracks, which can further lead to moisture and water damage. This is why investing in ongoing maintenance solutions is crucial for homeowners. Maintenance solutions such as regular inspections, cleaning, and damage repairs can help extend the life of your roofing system and save you from costly repairs down the road. So, make sure to prioritize the maintenance of your roof to get the most out of your investment.
In conclusion, installing a new roof is a decision that should be taken seriously. From inspecting the current state of your roof to choosing the most durable materials and researching professional installation companies, it's clear there is a host of factors that need to be considered before moving forward with a big project like this. Additionally, for those who plan on taking on the project themselves, make sure you have all the supplies necessary and invest in maintenance solutions afterward for the best results. Overall, if done right, installing a new roof can provide peace of mind knowing that your home and family are protected for years to come.