French artist Julien Nonnon's latest work Safari Urbain it's a very strange and surprising vision of the Parisian wildlife. The work comprises a series of photographs featuring animals redesigned and projected on facades of buildings through an embedded video-projection system. A clever mix of street-art and video-mapping, all made during a new night getaway in the streets of Paris.
"This bestiary coming right out of fashion magazines, questions our behavior, our ambivalent desire to be both unique and wanting to belong to a well-defined group. In our way of dressing, we express our vision of the world, while indirectly revealing our social position and financial power. Fashion is nothing other than a means of communication, of integration and belonging to a group." explains Julien. Thus, the artist denounces, through his anthropomorphic creatures such urban myths and social influence which can lead to conformity.
These fleeting works deserve to be viewed for at least a night or a moment. For all the 'hunters' here's the safari map.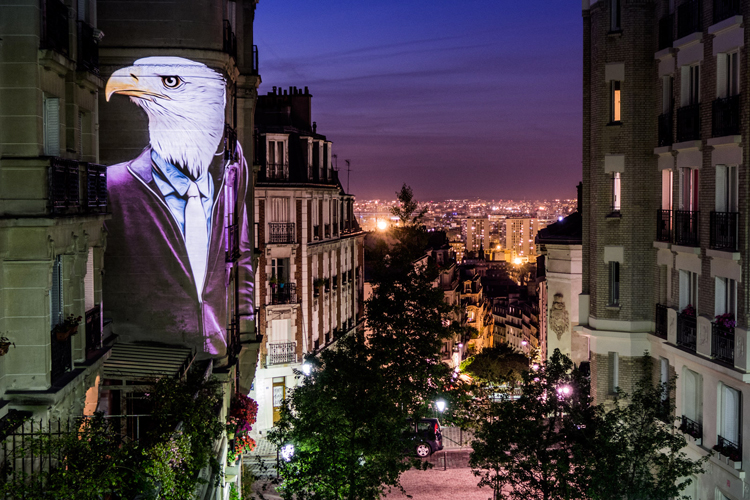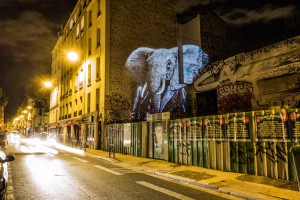 all images © Julien Nonnon