At this year's CES show, Samsung unveils a space-saving desk screen that aims to promote the 'ultimate user productivity'. Space Monitor leverages its sleek design and functionality to allow users to focus on what's on the screen and not what's around it. Its unique built-in space-saving solution, a minimalist fully-integrated arm, clamps to the desk and frees up desk space. Samsung Space Monitor is easy to set up and adjust when you aren't using it, and simple to push back and store flat against the wall. Through easy ergonomic adjustment, port access and a discreet cable management system, Space Monitor improves the form and function of any workstation or home office.
https://www.youtube.com/watch?v=MXYEscjS1a8
Beyond aesthetics, Space Monitor is a feature-rich, high-performance monitor. The 27-inch model offers QHD resolution for incredibly detailed, pin-sharp images, while the 32-inch model presents content in 4K UHD.
Space Monitor gives users a unique arm stand, which can disappear into the back of the monitor's slim-bezel. When using the stand, Space Monitor can be easily tilted or extended from the wall.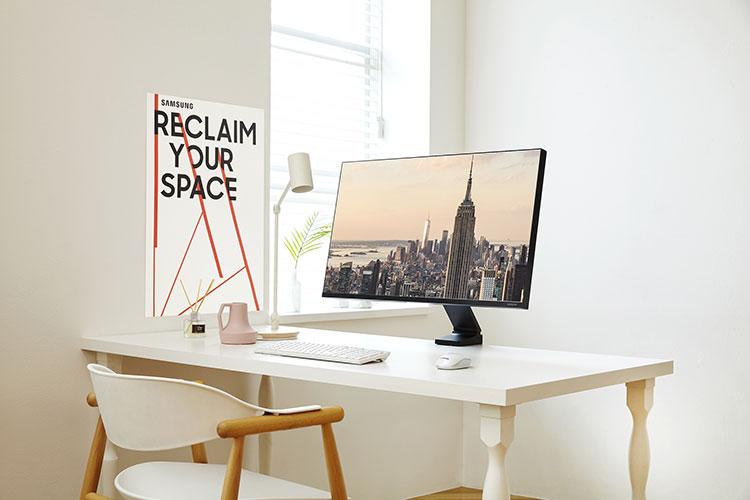 It can also be lowered to the desk surface, and Samsung's Zero Height Adjustable Stand feature provides the ultimate versatility for any type of viewing preference. The stand not only makes viewing more comfortable but also eliminates the hassle of cable management by integrating power and HDMI cords through the arm for a clean, flexible look.