You can now get high-quality waterproof jackets and clothing that not only keep you dry, but that are genuinely stylish too. Gone are the days of having to wear an uncomfortable, garish overcoat just to stay dry. Take a look at these seven raincoat brands that will keep you dry without covering up your sense of style.
Stutterheim – With striking designs and bold colours, Stutterheim has changed the game with their 'fashion-meets-practicality' range of waterproof gear. They will set you back a pretty penny, but that's because of the quality workmanship behind each one. Thanks to the bonded cotton, they'll not only last for years but they'll also genuinely keep you warm. As well as their standard range you'll also find one-off collaborations with exciting designers like Marni, Henrik Vibskob and Garance Doré, so there really is something to suit all tastes.
Ilse Jacobsen – For a stellar combination of serious waterproofing (quality materials, Teflon coating, and careful design decisions) and beautiful, feminine aesthetics, Ilse Jacobsen is leading the way with their range of women's raincoats. Oversized sleeves featuring drawstring wrists allow for easy movement, and the choice of three-quarter or full length jackets gives you freedom to choose what's going to work for you. This is high-quality, plus high-style.
Fjällräven – In contrast to some of the others here, Fjällräven isn't so much focussed on breaking new fashion ground as they are on making excellent quality raincoats that are guaranteed to keep you dry and last a long time. This stems from a long history of creating quality wet-weather gear for camping and hiking. So if you're looking for simple, highly-functional gear, Fjällräven is a great brand to have on your radar.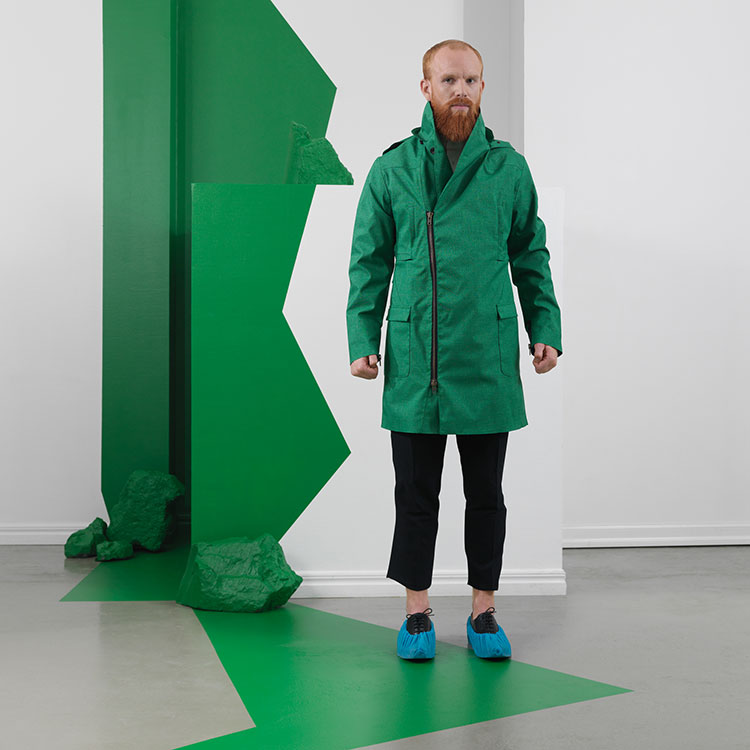 Norwegian Rain – If you're looking for something beyond the conventional, Norwegian Rain is for you. Design inspiration is drawn from far and wide, with some jackets favouring a slightly gothic aesthetic and others leaning towards avante garde in their styling. These are striking, interesting jackets, that will also do a stellar job of keeping you dry.
Rains – This is seriously chic rain gear. It's a firm favourite around in Denmark, as it's easy to throw over any outfit, without adding bulk and looking or feeling awkward. They generally have unstructured silhouettes meaning they aren't the highly-tailored look of some of the other options highlighted here. This gives simple comfort and a minimalist style, offset by a fantastic colour selection so that you can choose what's going to work best for you. These jackets, together with their specialised waterproof backpacks, represent quality, simplicityand value for money.
66° North – 66°North have been making weatherproof gear in Iceland since 1926, making them one of the leaders in quality wet-weather gear in the world. Their range of jackets stands out for being extremely durable and very tastefully designed. Options include both lined and unlined, so you can choose what's going to best suit your type of outdoor activities. The Laugavegur Urban jacket and the Snaefell Shell are 66° North at its best – simple, stylish and sleek.
Marimekko – You're probably familiar with the Marimekko brand for their striking textiles and home goods. Now, we're happy to say, Marimekko has brought that signature style to a standout range of clothing and accessories – including some fantastic rain coats. As far as serious water-proofing gear goes, they're on the lighter side, but if you're after something made from brightly-patterned fabrics and with a whole lot of flair, Marimekko might just be for you.
Whatever your style, you can feel confident that there's a brand to match. Whether your priority is style, colour, waterproofing, or good old-fashioned durability, these brands are the leaders in the market and will definitely hold what you're looking for.