Who wants to live in an old building with such a wide choice of new ones? In fact, even 30-40-year-old condos are worth considering, and we give two reasons for this: price and space. But before making your final choice, you must weigh the pros and cons. Even the lowest price will not pay off if everything inside the apartment needs to be renovated. So, let's look at when older condos are better. 
Price Comparison
New buildings in Toronto reached a record price of $1,400 per square foot. Condos 2-5 years old are cheaper. But the most pleasant price tag on buildings 10+ years old is $350/SQ FT. However, any fluctuates' cost depends on the following factors:
Location. The central areas of large cities have higher prices for new and used real estate. If you want to save money, look on the city's outskirts.

 

Building age and condition. Older condos may be cheaper due to the repairs and modernization needs. Newer ones usually have modern systems and amenities but also require inspection before purchase.

 

Amenities and services. Fitness centers, swimming pools, parking, and concierge services also affect the final price.

 

The developer and the construction's quality. The company's reputation speaks for itself, so reliable companies put a higher price tag – you pay for quality.

 
Look for the best options based on your needs. You can save money if you don't have to live in the city center. Or, on the contrary, you can pay extra but have convenient transportation and developed infrastructure.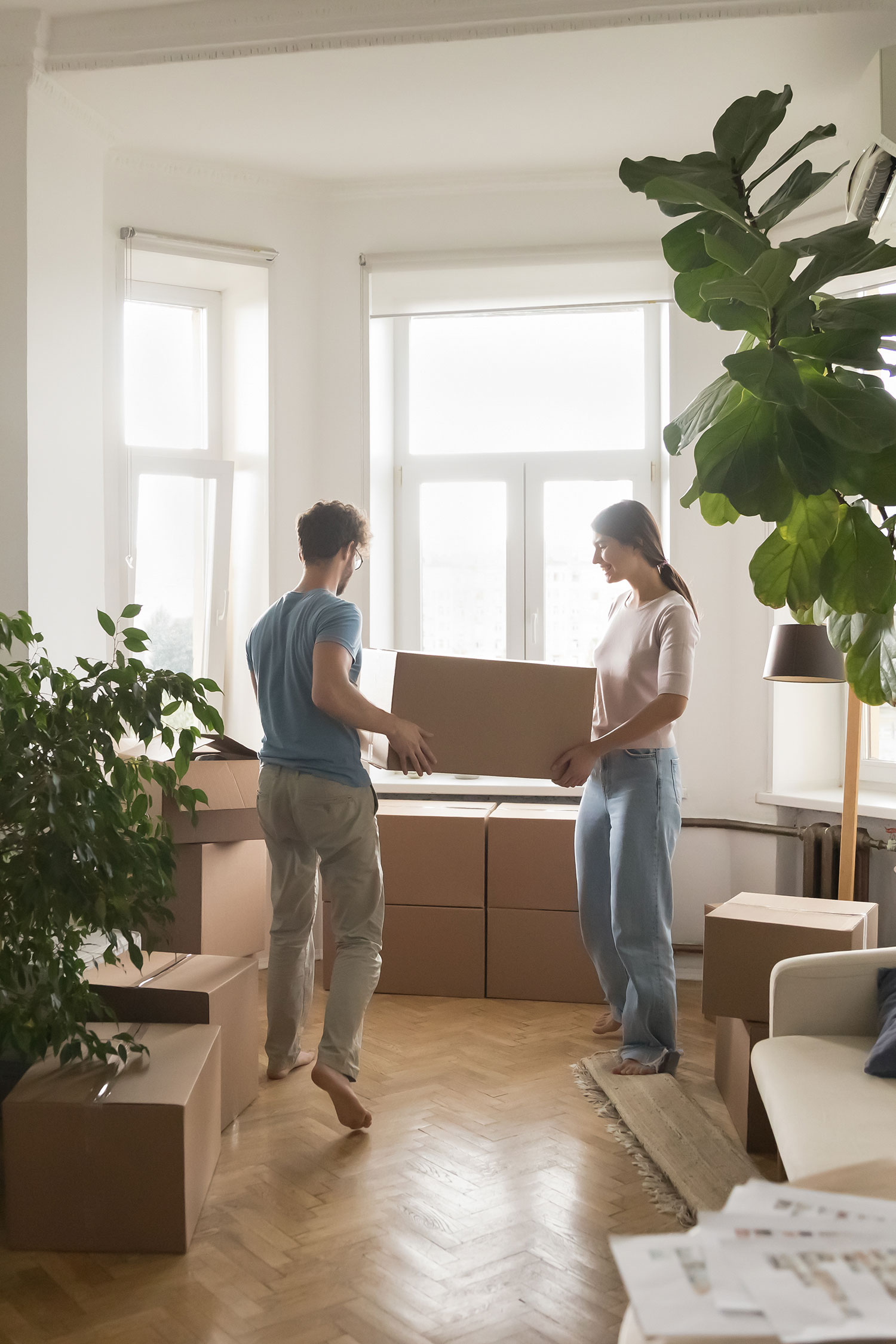 Main Advantages
The old ones' advantages are not as evident as those of the new ones. With the latter, everything is clear: a wide selection, style, and comfort. But the old ones also have something in store. 
Location: Closer to the Center for a Reasonable Price
You can live in the central areas of cities where new construction is not carried out due to lack of budget or space. It gives you access to restaurants, museums, theaters, and other entertainment. You can also forget about long commutes. 
More Space
Cities used to be less crowded, which gave developers more opportunities and space. Therefore, older condos are more spacious at a lower price. Now, there are more residents, so new buildings have restrictions on the size of apartments. Modern facilities have become taller and narrower. 
Older condos are also famous for their high ceilings. They create a feeling of higher space and provide more natural light. When you walk into a room with such a ceiling, you will immediately realize that you are living in something majestic and spacious.
Renovation to Your Taste
Older condos usually need repairs and modernization, but this is an opportunity to create the home of your dreams. You choose the interior design according to your tastes and needs. New ones usually have a standard interior.
Stability and Reputation
Buildings with a history have reviews and a formed opinion of their residents. This allows you to find more information before buying for confidence and peace of mind. You can ask the previous owners or neighbors.
How Do You Choose an Excellent Old Condo?
The main thing is attention to detail, namely: 
Location. Ensure that everything you need is close – transport, entertainment, work, shops, etc. Transportation is also crucial if you don't have your car.
Safety and crime level. You can refer to official statistics or talk to locals.

 

The building condition. Pay attention to the walls, ceiling, and floor during the inspection. Look for signs of moisture, cracks, and peeling paint or putty. Also, windows should effectively keep out sound and heat.

 

Maintenance costs. Plan monthly expenses for utilities, building maintenance, insurance, and a reserve fund.

 

Developer's reputation and management company. It is essential that they still take care of the building and not leave everything to chance. Also, ask if there is a reserve fund to cover unexpected repair and maintenance costs.

 

Restrictions and rules. Check if any features may restrict you from owning or using the condo. Ask about pet restrictions, rental prohibitions, or other regulations.

 

Personal inspection. Visit the owners and make sure everything meets your expectations. You can use the realtor's services to avoid bothering with checks, but personal presence before moving in is still preferable.

 
With these detailed criteria and tips, you can meet your needs and get a comfortable and stylish used condo in Canada. Be attentive and careful in your search; you will find the perfect fit.