Over 10,000 hovering elements create an undulating landscape inside the new SND Store designed by Rome and Shanghai-based firm 3Gatti in Chongqing, China. "When I started this retail project there was a simple and appealing idea of hanging everything from the ceiling" says Francesco Gatti, director of 3Gatti architecture studio. "So using a software that simulates the physics of real materials, we imagined an elastic ceiling that was pulled down by the weight of these various objects."
Although the store is not very big the extension of the ceiling landscape is apparently endless thanks to mirror walls that disorient the visitors walking around these ethereal ceiling cavities.
This heavenly ceiling is surely the protagonist of the space; architects chose recycled timber as a dark background for the floor and walls to make the ceiling emerge from the general environment. Finally they designed simple cubical volumes covered with soft grey felt as the only furniture which the shop could use as sofas, cash desk and product displayers.
The store façade is left transparent simply showing the striped section of the ceiling volume thus creating a sculptural attraction for the visitors to the Chongqing World Financial Center.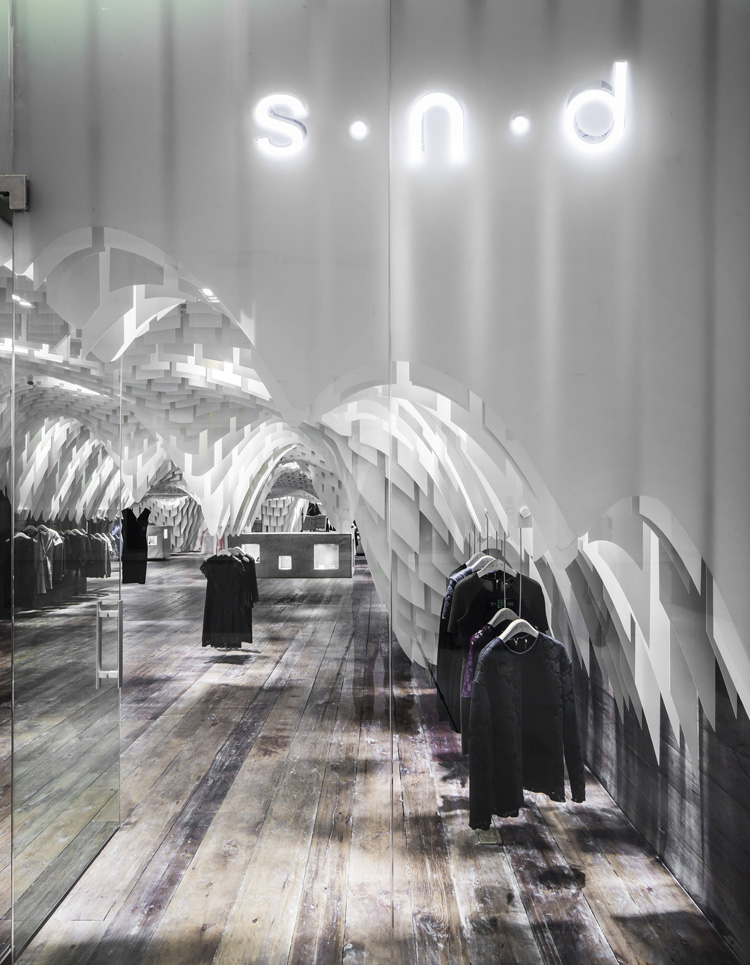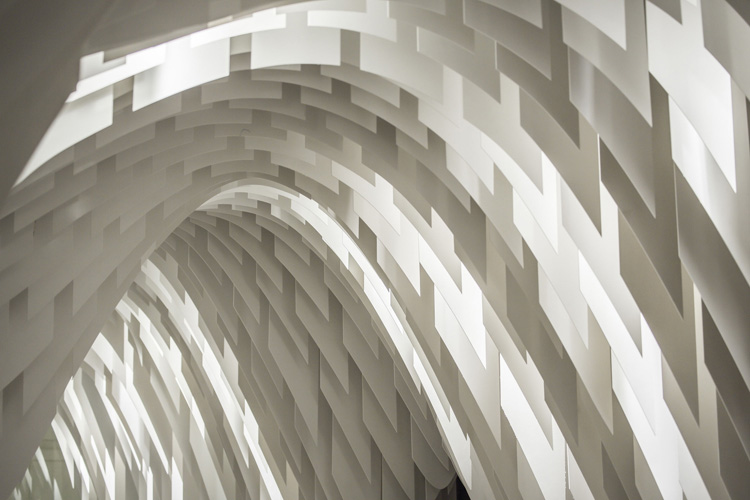 all images © SHEN QIANG