Nestled in an uninterrupted landscape that extends to the distant horizon and surrounded by cork and olive trees, Miguel Correia of FAT – Future Architecture Thinking designed the Sobreiras – Alentejo Country Hotel. Only an hour from Lisbon and a few minutes from Grândola village, the rural context within which the property belongs greatly favored by the particular beauty of the site, determined the guiding concept – to promote the enjoyment of nature and the discovery of the regional culture.
The Hotel sits on a hilltop featuring eight volumes "gently resting" above the ground through a suspended structure that minimizes soil sealing.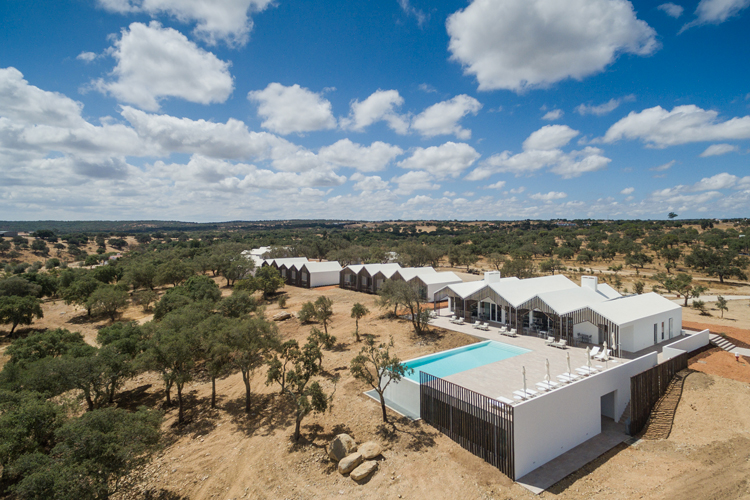 The concern for the preservation and improvement of physical and morphological characteristics of the site, dictated the basic principles of intervention: a simple and elegant design inspired by the surrounding nature with the richness of landscapes and flavors of Alentejo.
The largest volume contains the entrance and reception and also a set of public and lounge areas. Smaller volumes include staff facilities, technical, storage and service areas. The remaining 5 volumes of approximately equivalent size, features 22 rooms and 2 suites, all with wide spaces, minimal design and private terraces, arranged in sets of 4 or 5 units, providing all the comfort and privacy to enjoy the peaceful countryside .
The buildings, formally developed from the combined volumes of evoking the traditional image of a house, seek identification with the characteristics of the traditional regional architecture, in the sobriety of lines and materials. Wooden logs used in facades establish a dialogue with the surrounding landscape, contrasting with these white buildings of simple and refined geometry.
The various outdoor spaces are designed for leisure, taking advantage of the extraordinary beauty of the landscape, and the infinity pool seems to invite to a genuine dip in nature, with the horizon as far as the eye can see.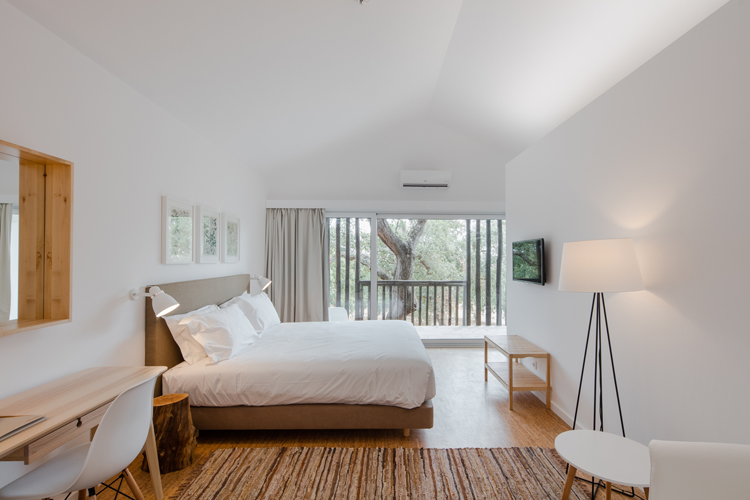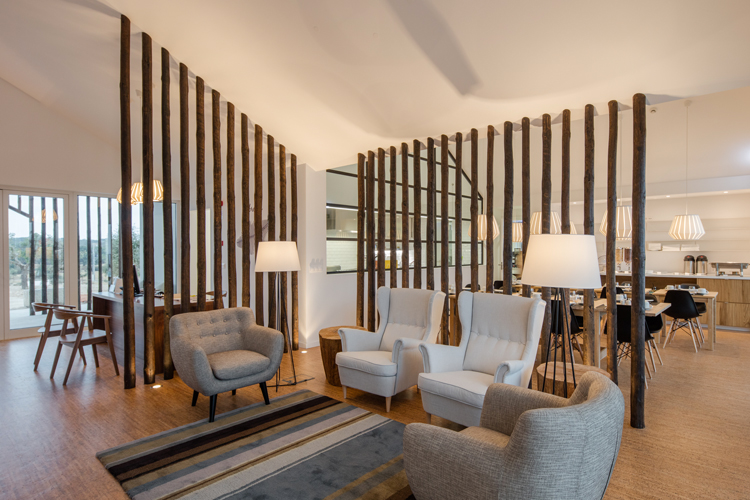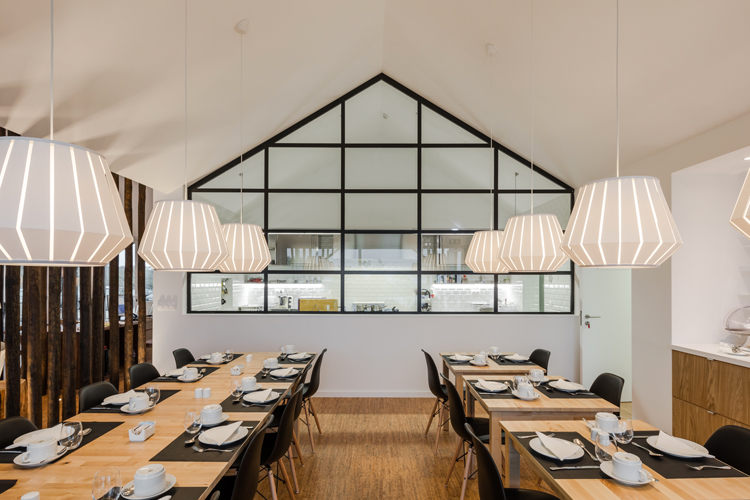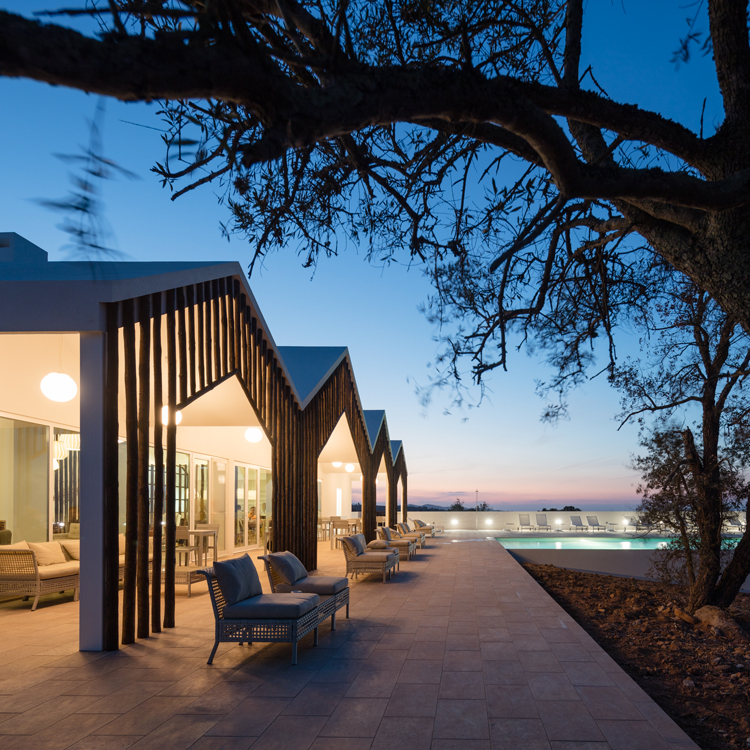 all images © Joao Morgado – Architecture Photography