Avenue Princesse Grace has become the home of the Monaco's first gourmet Chinese restaurant – Song Qi. Song was the strongest dynasty that reigned from 960 to 1279, in the North as well as the South of China. It was synonymous with strength and power. QI is an essential notion in the Chinese culture. It is the active principle forming and moving the universe and life. It can be found in any representation of nature and as an expressive notion of 'breath', 'spirituality, and 'power' in the Occident.
Song Qi was born from the gastronomic union of three passionate restaurant managers, Alan Yau, Samuel Treves & Riccardo Giraudi together with Monaco-based design duo Emil Humbert and Christophe Poyet of Humbert & Poyet.

The 1,000 sq. ft space reflects the Chinese gastronomy spirit, through a magnificent combination of refined materials selected by the architects. With a predominance of black and white, the subtle touches of brass in the lightings and frames, as well as the silky green banquettes and chairs, bring warmth to Song Qi. The softness of velvet counterbalances the black marble of walls and tables. A tiled star stands out on the floor with its points undulating out across the room in tides of black and white. This intimate restaurant with its magnificent brass bar is the perfect combination between modernity, luxury and timelessness.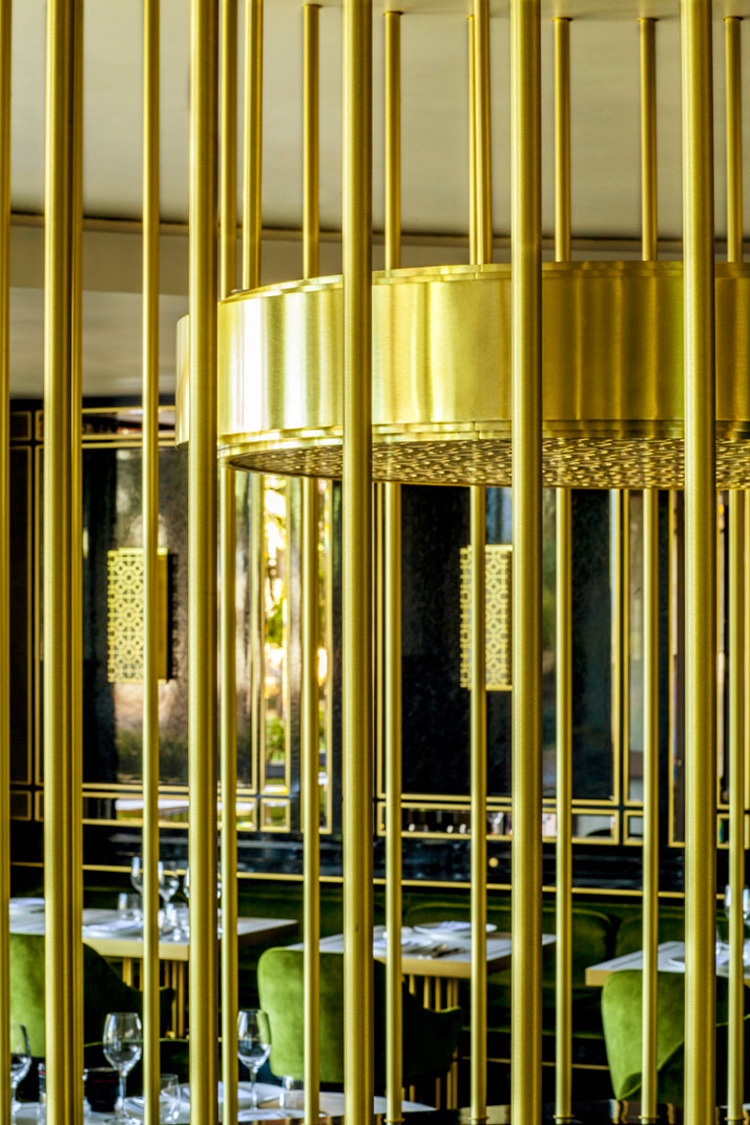 all images © MATTHIEU SALVAING