Milan-based design study Sovrappensiero designed Grippine, flexible silicone shells to increase the traction on any kind of bike pedal. The material and geometry of the texture guarantee a firm grip and adhesion between the bike pedals and the sole of the shoe. A useful accessory to give new life to old pedals, to customize and color your bicycle, to be applied with a simple gesture, without the need of screws or bolts.
Most of the pedals of the city bikes are made of plastic and, without suitable shoes, the grip is poor. Unlike racing bikes or fixed gear, city bikes do not have special attacks for shoes and, if you use your bike daily, it is not possible to adapt your style to the pedal.  The grip gets worse in case of rain or when the entire weight of the body is on the pedals to ride in an upright position, and especially for girls who ride the bike in high heels.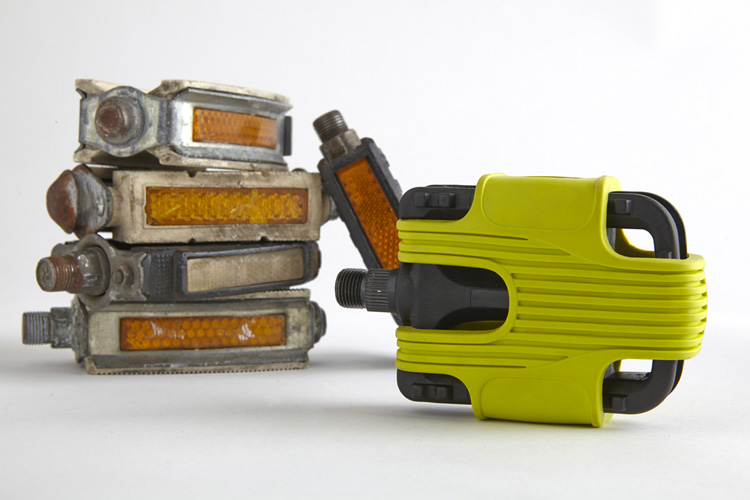 "We focused our research on this problem. Our first solution was a pedal with a hard polymer structure and gripping surfaces, but the prototype's advantage over conventional pedals didn't justify its complexity" explain designers. "We then started again from scratch and aimed to design a product in which materials, manufacturing and usage followed the guideline of simplicity."
The project will be on EPPELA crowdfunding platform for funding campaign until july 24th.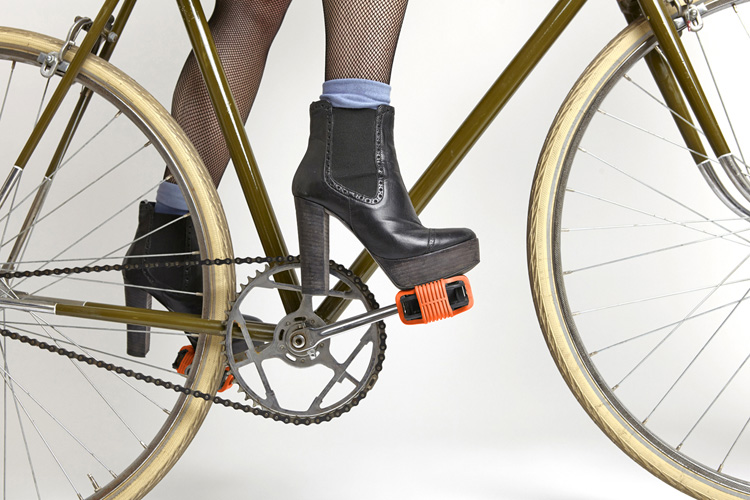 all images © DARIO DE SIRIANNA