Royal Mail has unveiled a set of 18 Special Stamps to celebrate the Star Wars series of films and mark the release of the forthcoming episode, Star Wars: The Force Awakens. The stamps, illustrated by British artist Malcolm Tween, depict nine iconic characters from the first six  films and three from the forthcoming film: Rey, Finn and Kylo Ren. Incorporated onto each stamp is a secondary scene or character including new droid BB-8, illustrated by Tween especially for the stamps. In addition, the font used in the '1ST' value of the stamps will replicate that of the iconic typeface used for the films.
Also being issued on the 20th October will be a Miniature Sheet of six stamps featuring intricately detailed illustrations of six iconic Star Wars vehicles, brought together against a backdrop of the dreaded Death Star.
Fans can pre-order the stamps and view the product range at royalmail.com/starwars. The stamps will be on sale from 20 October 2015 at royalmail.com/starwars and from 8,000 Post Office branches across the UK.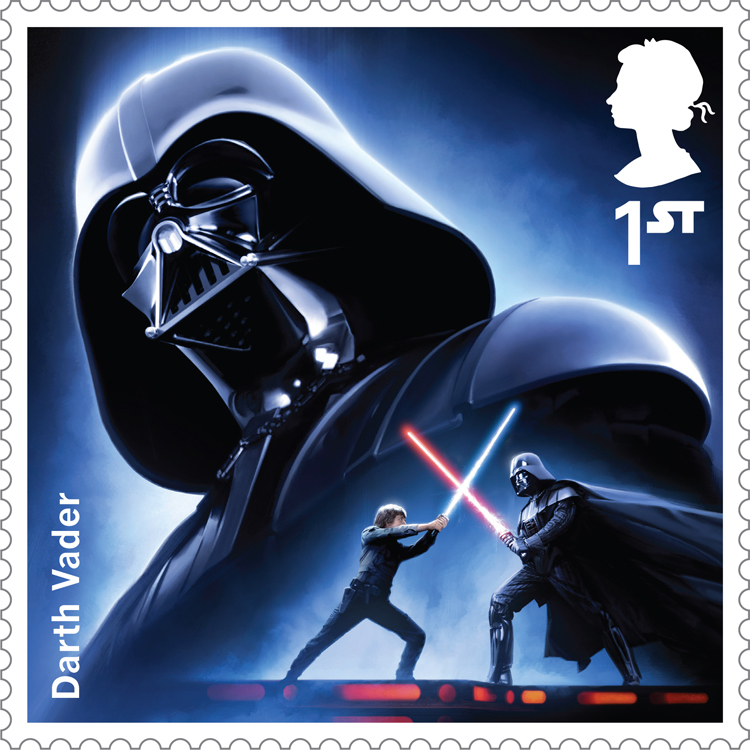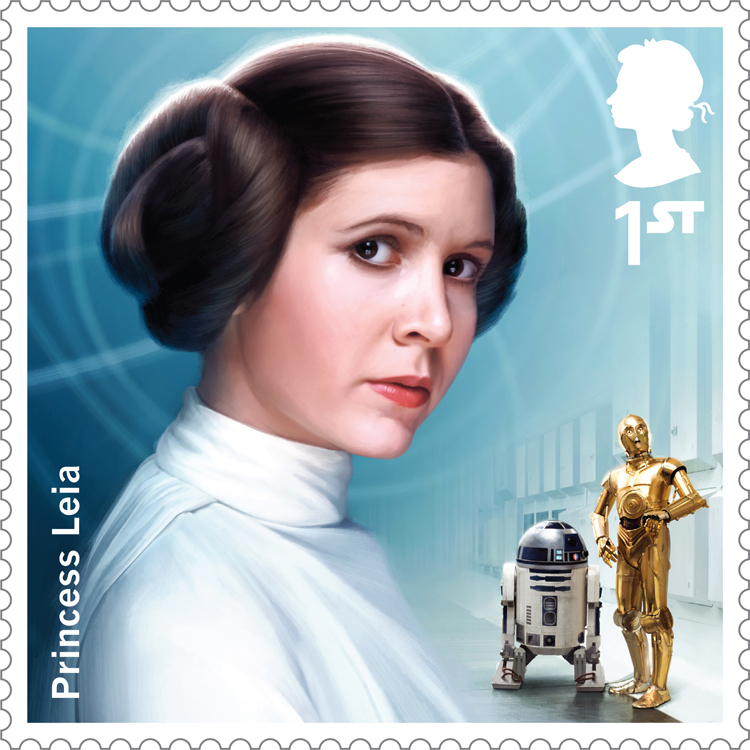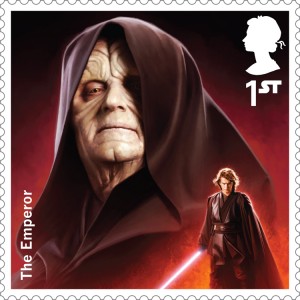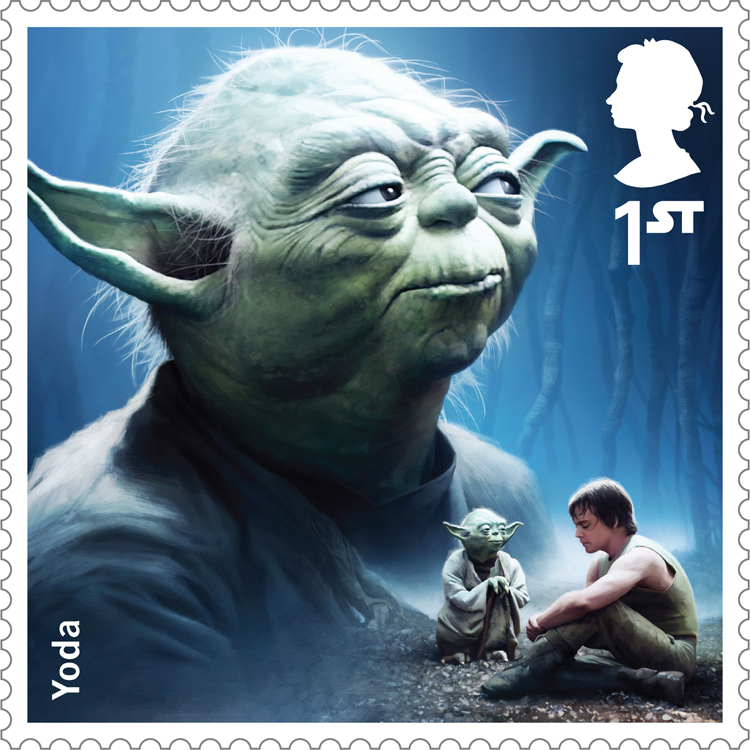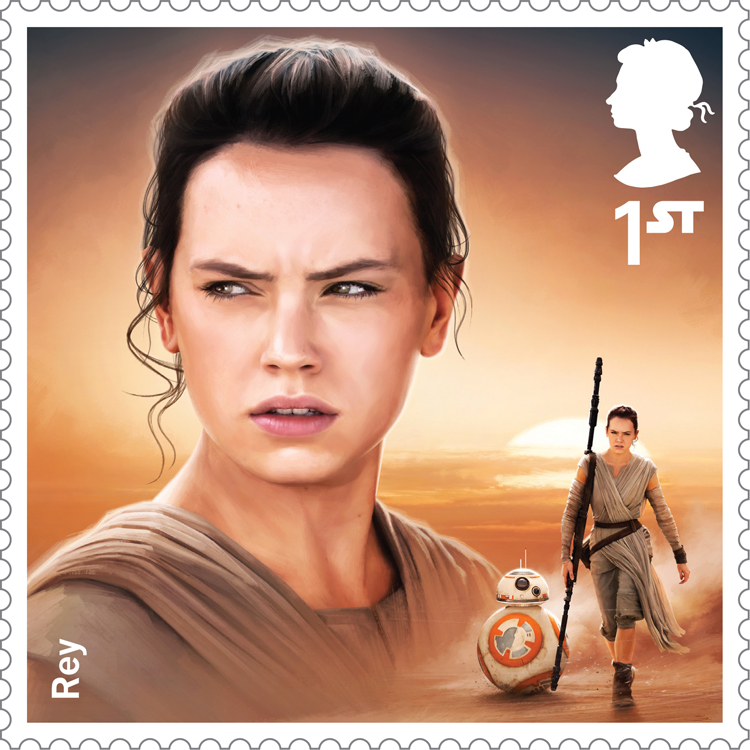 all images courtesy of Royal Mail