Swarovski has collaborated with Spanish artist-designer Jaime Hayon to create Carousel, a magnificent interactive installation adorned with 15 million Swarovski crystals. Hayon has designed a striking black-and-white carousel to juxtapose with the lush greenery of the Garden within Kristallwelten. The contemporary design reimagines the traditional carousel while retaining its nostalgic appeal. 
The monochrome design shimmers with 15 million Swarovski crystals across 12 ceiling panels and 16 wall panels and is illuminated with warm lighting to create a dreamlike atmosphere. Hayon was inspired by folklore and fairy tales to create the fantasy characters for the seats. Whimsical faces decorate the roof and the surrounding fence, expressing the joy, surprise and delight that riding a carousel brings. 
Standing 6.5 meters high and spanning 12.5 meters, the carousel can accommodate 28 passengers of all ages and includes spaces designated for wheelchairs. The installation took six months to create. 
"The Carousel provokes feelings of freedom and joy – it is an art piece in movement and a place where imagination starts," says Jaime Hayon. "I'm excited for people to be transported into this fairy tale. Swarovski has the ability to dream along with you – they are not afraid of a challenge and they are willing to go all the way to turn an idea into reality. To have this opportunity to create such a beautiful project that will be in Kristallwelten for years to come is an honor."
"The carousel is a symbol of innocence and light-heartedness," says Carla Rumler, Cultural Director Swarovski and Curator of Swarovski Kristallwelten. "But in this exciting new interpretation, the traditional connotation has been elevated and transformed into art. Jaime Hayon combines incredible elegance with his unique character figures, immersing riders in a crystalline moving fantasy world."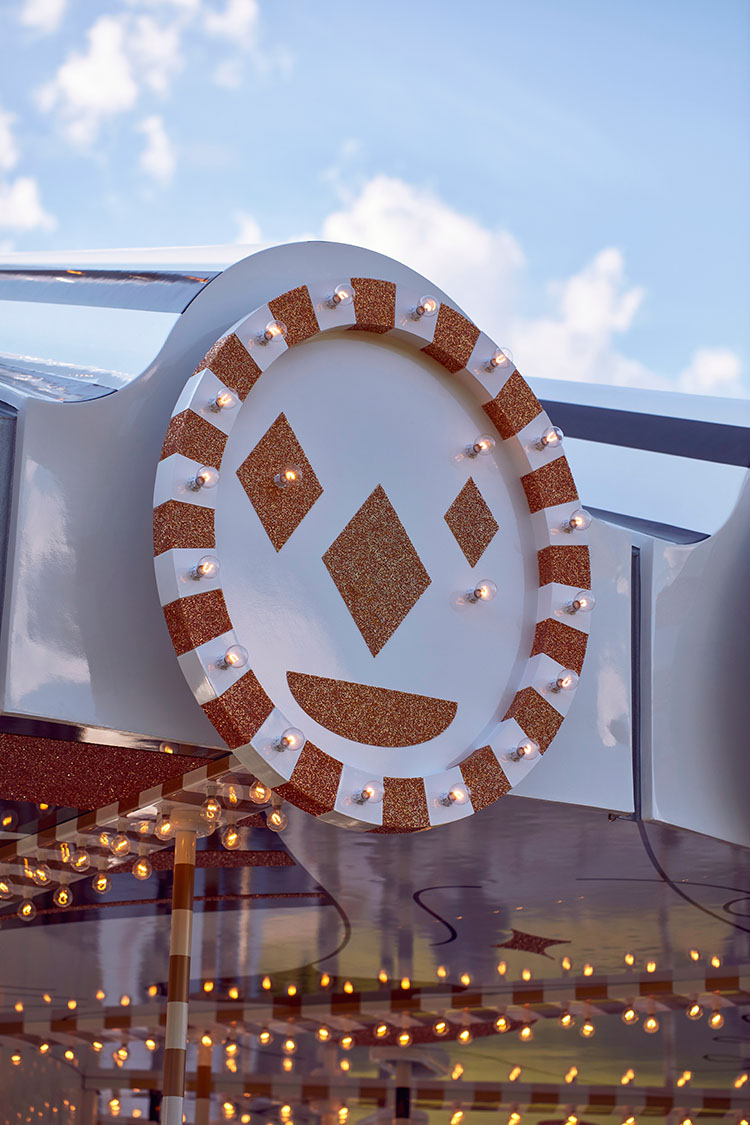 Located in the south-west corner of the Garden, Carousel joins other family-oriented installations including André Heller's 'Labyrinth', a four-story high playtower and an outdoor playground. 
Carousel is open every day from 10am to 9:30pm in July and August, and from 10am to 7pm in September to June at Swarovski Kristallwelten (Swarovski Crystal Worlds) in Wattens, Austria.