Decorating your home is more than just buying the best furniture. Most of the time, you need accent pieces to complete the look. Since the walls make up the most space in the room, most interior designers and homeowners turn to these blank spaces to add more character to the areas inside the house.
Some would pick memorable pictures or eye-catching paintings bordered by beautiful custom picture frames, then hang them on the bare walls. If done correctly, these wall decors would serve as the conversation piece for anyone who will spend time indoors.
Here are several wall decor ideas to if you plan to decorate your walls to give your home an upgraded look.
Pick The Right Wall Decor
When planning to accessorise your walls, you must first decide on the types of wall decors that you want to see hanging on that part of the house. Depending on your preferences, you can either hang the photos of your family on custom picture frames at the living room.
You may also showcase your photography skills by displaying some of the latest photos that you took on the stairwell or at the corridors leading to the other parts of the house. If you have an eye for the arts, you can also hang your favourite paintings at the centre of the room to serve as the focal point of the house.
As a general rule, your wall decor of choice must occupy the width of the wall but reduce at least six to 12-inches on both sides so it will end up right at the centre of the space. To hang wall art on top of a bed, a sofa, or a table, pick an art piece or a series of images that have the same length as the furniture.
Avoid using any wall decors that are wider than your furniture to maintain the symmetry inside the room. If you have a huge wall, you can select a few small paintings of images and lay it out like a collage or a gallery wall.
When decorating walls, Wall decals are an alternative ways. Wall stickers (or called wall decals) are easy to use. You can just peel and stick within a few minutes. You can even customize the colors and sizes as what you like. Die cut wall decals are like paint on the wall, and the printing wall decals are more colorful.  Check Happy Decal for detailed information. Recently, the watercolor printing wall stickers are very popular. They are very suitable for the children room, living room or the bedroom.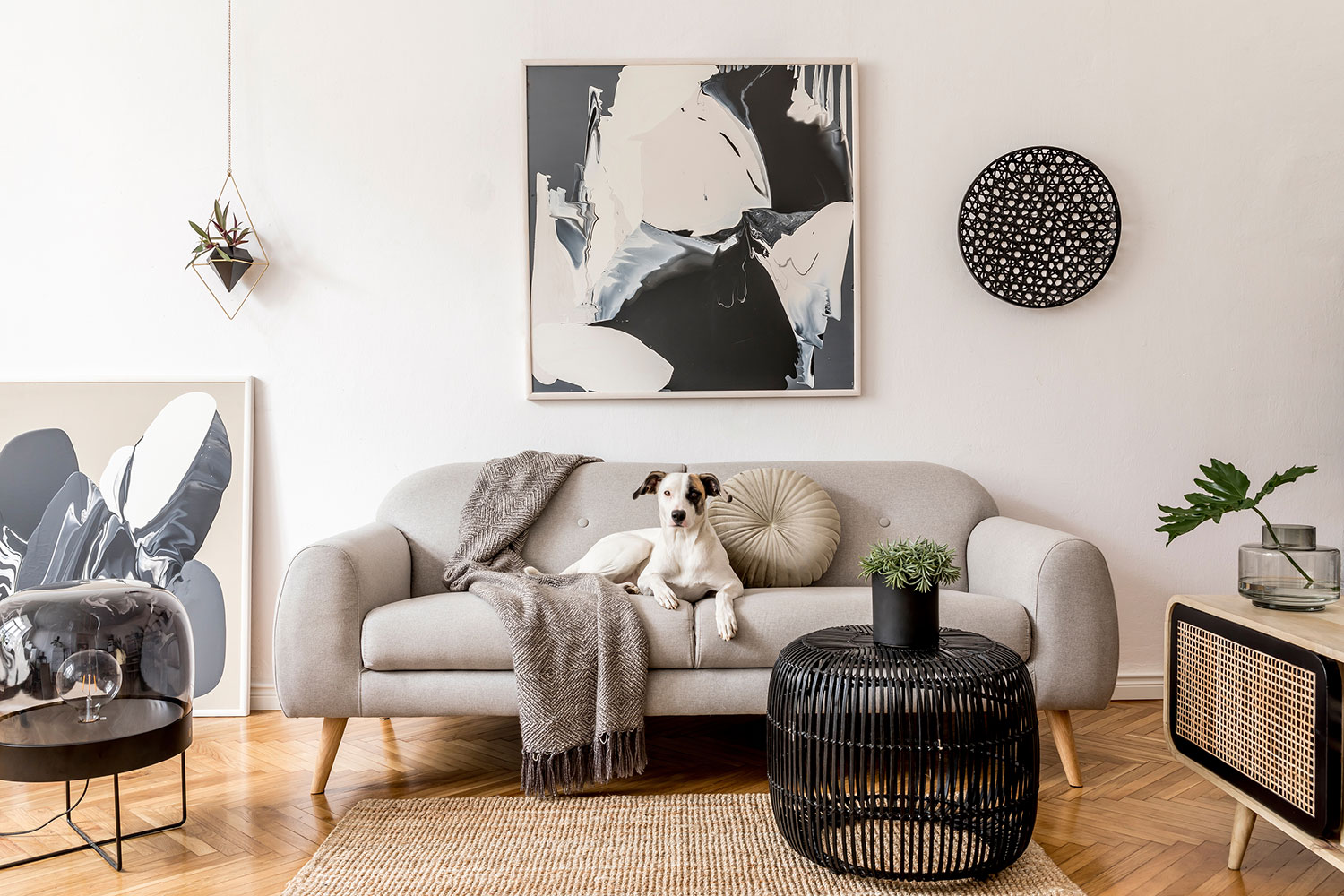 Hang The Wall Art Properly
You can hang outdoor wall decor or wall art like a pro. Examples of outdoor wall decors include tree, butterfly, and sun face wall decors. They're usually made of metal, wood, and plastic. You can buy them online or in brick-and-mortar home décor stores. So, how do you hang an outdoor wall decor or wall art properly?
The right way of hanging the wall art is as important as the wall decor itself. Most of the time, homeowners hang their wall decorations at an awkward height. Generally, the rule of thumb is to suspend the wall art at your line of sight. It will allow you to appreciate the decor without having to look up or down. To be more precise, experts suggest that wall art must be at least 57 inches above the ground. It is the same measurement used in galleries and art museums to hang custom picture frames in their facilities.
If you hang it on top of furniture, the bottom edge of the frame should be six to eight inches from where the sofa or the table ends. Once you hang the wall art, stand back several feet away from the object and see if you are already satisfied with its position. You may also get a bit artsy by hanging it slightly off the centre if you need to avoid some spots in the wall.
Tools To Use When Hanging Wall Art
Hang a wall art and decor like a pro by preparing the essential tools you need. There are various types of hanging mechanisms and hardware you can use for a fast and easy decoration job, such as the following:
Stud Finder:

A stud finder can help you search for studs in the wall. By locating the stud, you don't need additional hardware anymore because a stud can support the weight of an art piece or décor.

Level:

Make sure to use a level to guarantee a balanced, clean, and professional look when hanging a piece of wall art or décor.

Hook Systems:

Hook systems are commonly used in picture-hanging hardware. Examples include wire, keyholes, D-rings, and sawtooth hooks. Built-in levels keep things straight when you're hanging wall art.

Cordless Drill:

A cordless drill is a helpful power tool when hanging a picture frame, a piece of acrylic canvas art in a frame, or any decor that requires sturdy wall mounting. However, make sure to use a tape measure and mark the wall before you drill.
Aside from pictures or paintings, you may also consider hanging non-traditional wall decors like unframed canvases, metal objects, wooden plates, or fairy lights. These ideas will help you decorate the blank spaces of your walls and turn the rooms into living spaces. Make sure that all wall decors complement well with the rest of the furniture to tie up the look of the house.