London-based architecture and design practice Michaelis Boyd has completed the design of The Fat Pig by Tom Aikens, creating a mood-lit clubby space filled with leather banquettes, and globed chandeliers. The Fat Pig is located on the 11th floor of the Times Square development with a sweeping terrace overlooking the heart of Hong Kong's Causeway Bay.
Michaelis Boyd translated Aikens' casual and contemporary nose-to-tail dining concept through their use of raw materials and open plan design.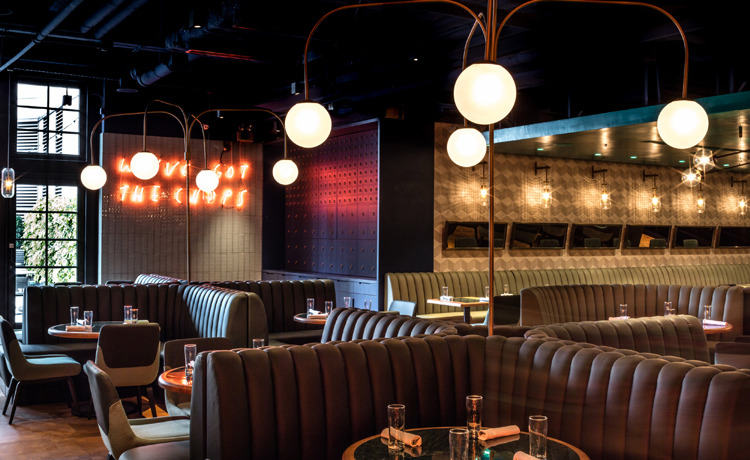 Taking inspiration from local culture, the restaurant has been created to celebrate the conviviality of Chinese family dining. Referencing the city itself, it features eye-catching neon details inspired by the rich history of Hong Kong's disappearing iconic street signage.
The large 6,350 sq ft space has been divided into three distinct areas: a microbrewery and beer hall, bar area, and main dining room. Set off with engrained oak flooring and natural oak furniture, the microbrewery takes inspiration from the traditional beer hall, creating a striking and inviting entrance area. The warm neon signage sets the tone and creates an eye-catching anteroom to the restaurant beyond.
The bar is created from cast pigmented concrete, with a custom made glazed lava stone bar top. The bar focuses back on the restaurant with the use of subtly branded mirrors, and custom made brassiere style lights. Around the bar, soft leather dining banquettes in deep red, sage and forest green are arranged.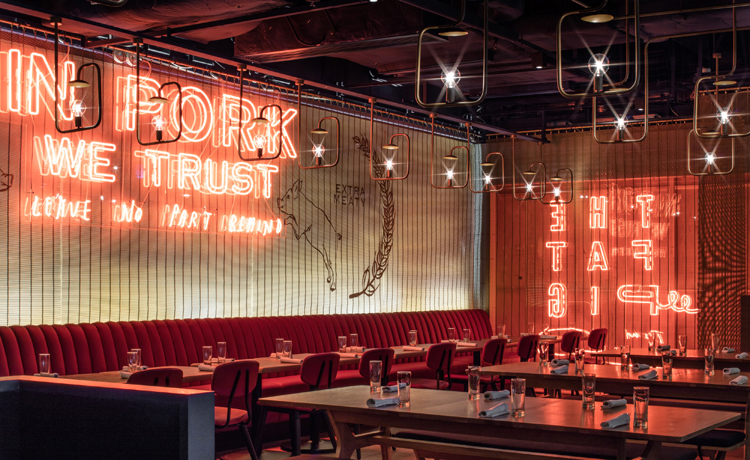 The bespoke lighting and furniture made especially for the restaurant has been realised in a palette of materials including brass, oak, marble and custom blown glass. The warm ambiance created by the gloss emerald ceiling and glazed lava stone bar top is complemented by the deep blues used elsewhere in the joinery and bar panelling in the restaurant. The glazed tiles in the same palette help to magnify the impact of the various neon works.
The dining room has been designed as a permeable part of the overall scheme, allowing diners glimpses and views of the whole space, with the dramatic open kitchen as a focal point. Mirrors and tiling surround the main dining room creating a dramatic environment and a range of seating areas provide a wide variety of dining experiences, whether more intimate or for larger family-style meals.
Michaelis Boyd worked with local suppliers to create a number of unique lighting features, using custom blown glass shells with brass piping. A beautiful black cabinet runs along the back wall of the space, inspired by traditional Chinese apothecary cupboards, as a subtle way to hide the storage elements of the scheme and provide a practical workstation for the restaurant.
The Fat Pig, an urban retreat perched in the centre of Causeway Bay, is Michaelis Boyd's first project in Hong Kong. The London-based practice has also worked with Aikens on restaurants in London, Dubai and Istanbul.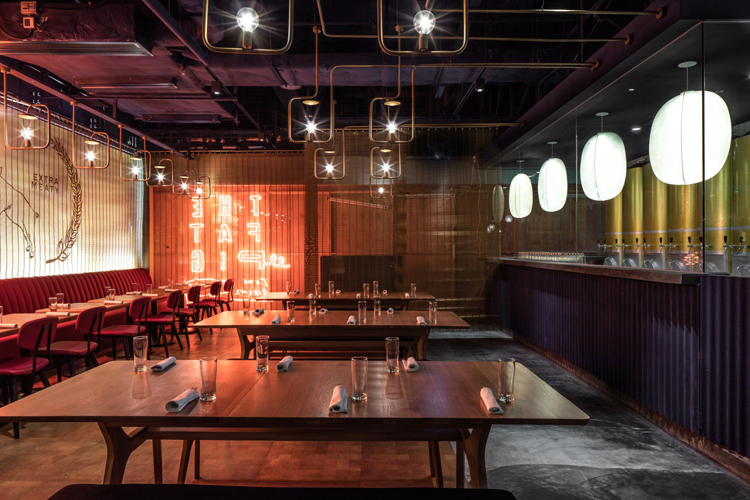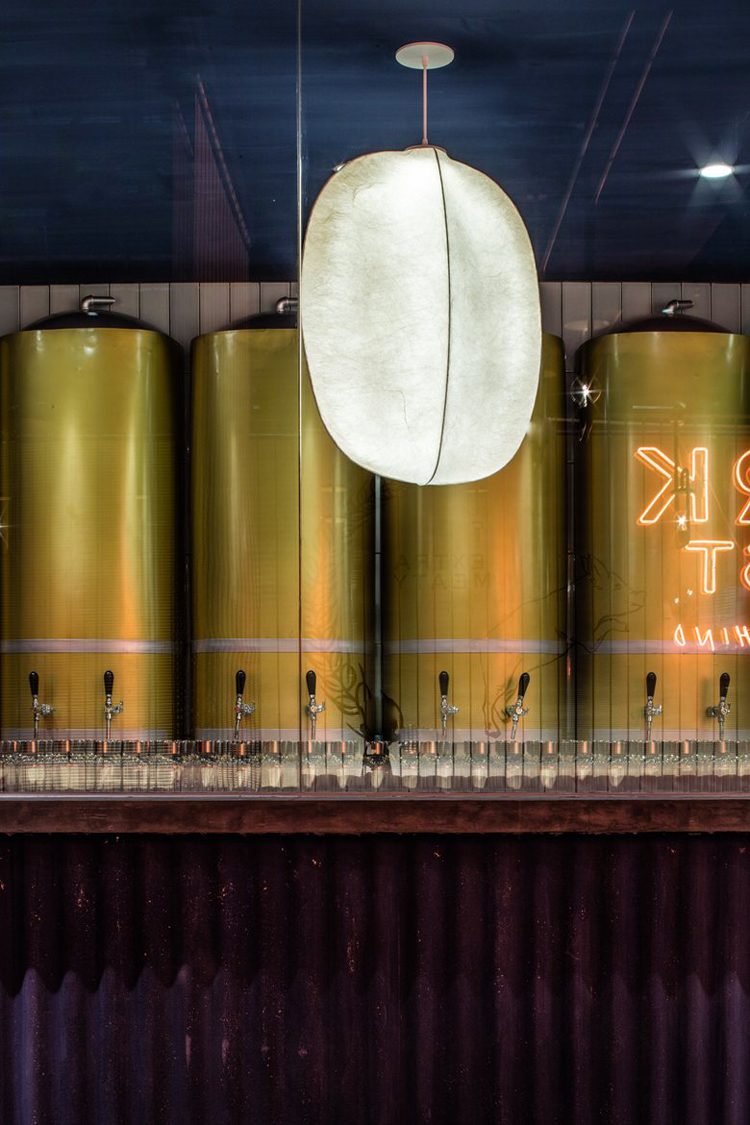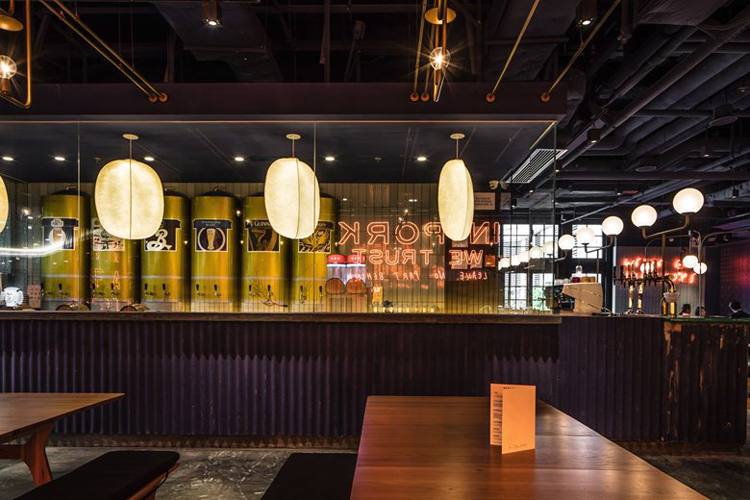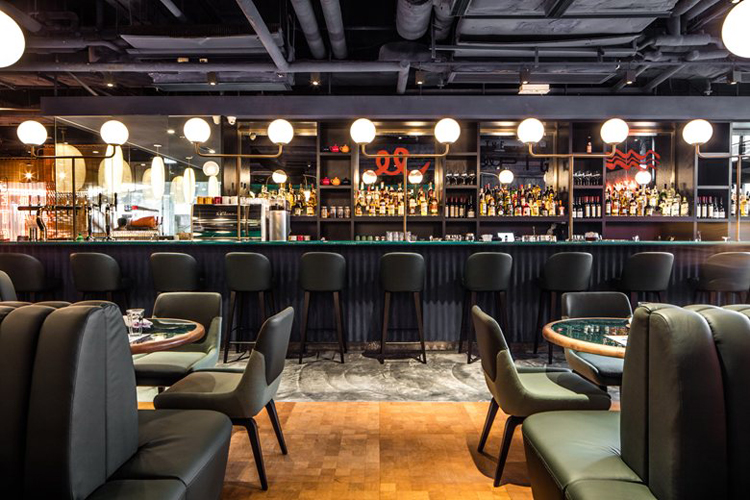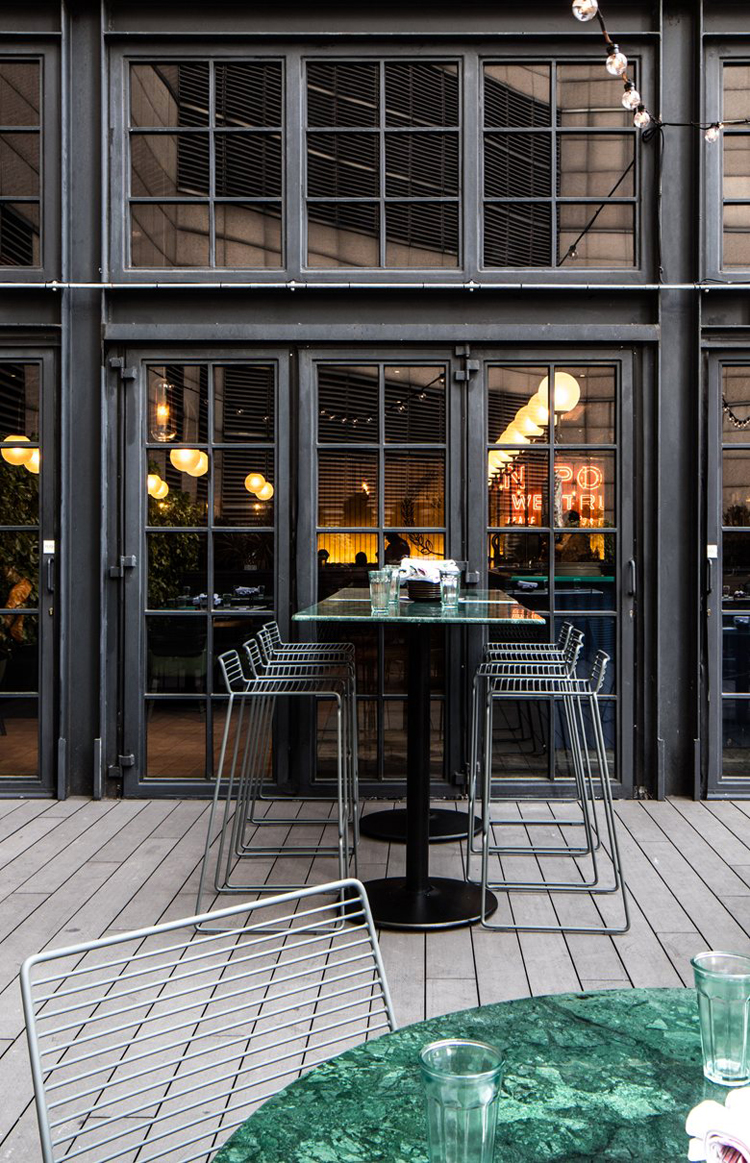 all images © Edmon Leong