There's a lot than can be done with paint to completely transform the look of a space and impact a homeowner's mood. So best interior painters and designers have been letting their creativity run wild as we collectively recover from a tough few years. The results are innovative new designs that can inspire you to want to give your home a whole new look.
Keep in mind, however, that just because a paint colour or design looks amazing in a magazine or online, that doesn't mean it will work for your space. Professionals choose colours and designs based on how they interact with the lighting, size, shape, architectural elements, etc., of a room, among other factors, while also maintaining continuity throughout the home, office, shop, etc. 
So before buying gallons of paint, tape and rollers, consult the professionals at Ecopainting painting services. They have decades of experience designing and painting commercial and residential properties and can advise you on whether your vision will work in your space. They may even recommend a design you love a lot more than the one you had in mind.
That being said, the designs below will probably get your creative juices flowing.
Textured Matte Finishes
A stylish way to bring a bright, fresh & clean look into your home is with flat satin and milk paint or lime wash finishes. Then adding an extra layer of texture to the finish creates a feeling of comfort and warmth to a space.
Think Outside the Wall – Painting Floors and Furniture
Painted floors have become popular, and retro patterns like checkerboards and stripes have been enjoying something of a comeback, thanks to this trend. And painting cabinets and other furniture pieces are a great way to add bursts of colour or design to a room.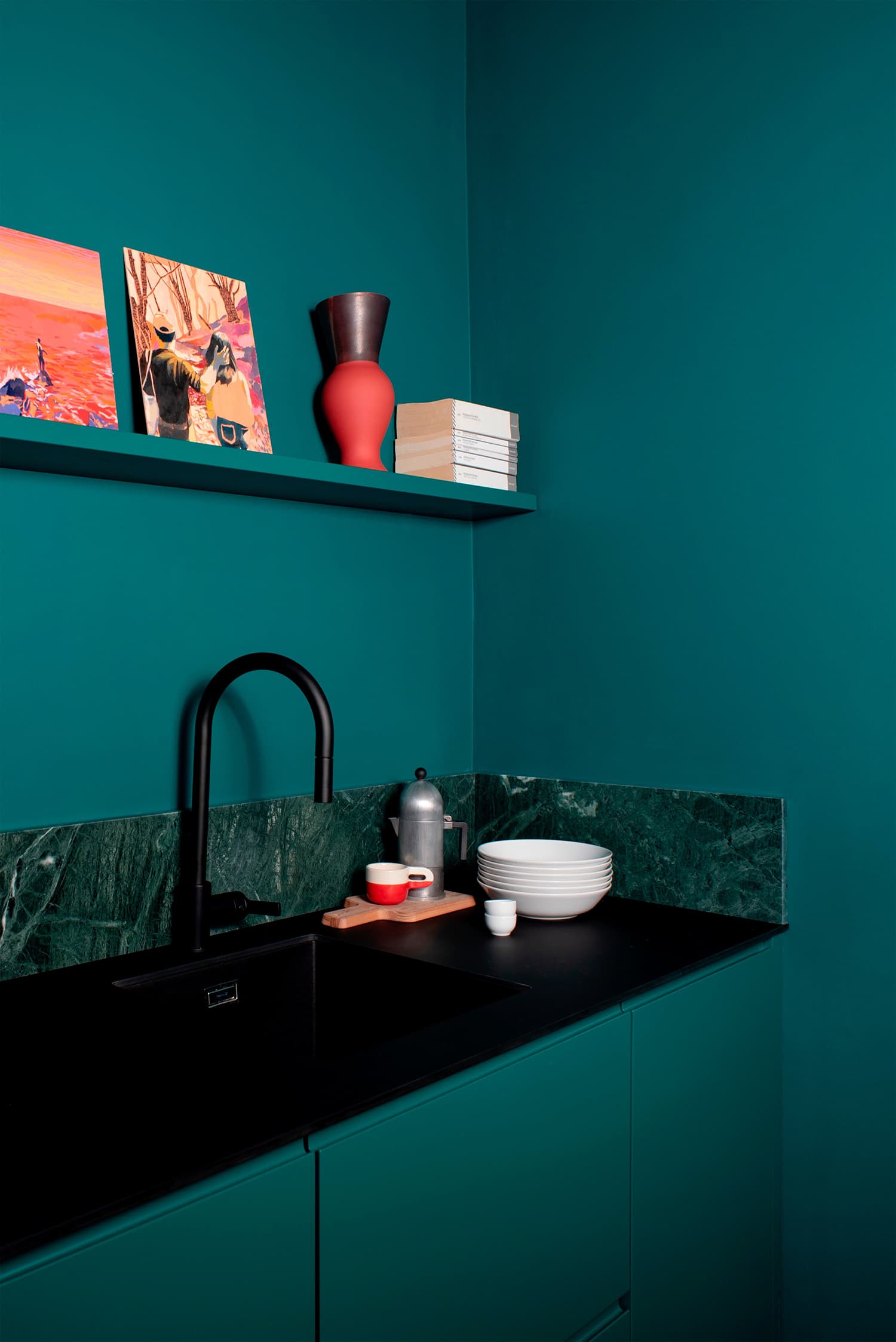 Murals Aren't Just for Outside Walls

 
Painted murals on interior walls are also making a comeback. This time, however, painters are freer with colours, shapes, textures and expressions. This can also be a good excuse to get to know some of your local artists.
Bold Colours in Strange Places
Paint is often used to emphasize, highlight and even impersonate architectural features. But painting cornicing, pillars, arches or a ceiling in bold, contrasting shades can add excitement to a space using relatively little paint. 
The key is to keep a neutral background to give the colours the backdrop they need to really pop.
Painting Colours in Wraparound
Painting the same shade across all the surfaces in an area, including doors, window frames, panelling skirtings, etc., can make a room look larger and unify a fragmented space. If you're feeling particularly bold, you can even use the same colour scheme for an entire floor of a home.
Section Off Areas of a Space with Colour Blocking
Conversely and counter intuitively, you can also make a space appear larger than it is by colour blocking areas of it and dividing the space by using different colours. For example, painting a corner of a room in a contrasting colour can distinguish it as an office by placing a desk and desk chair in that area. Replace the desk and chair with a bookcase or two and a recliner, and you suddenly have a reading corner.