As the playground of the rich and famous, it will come as no surprise that Monaco is home to some of the world's most lavish and luxurious homes. And, with land at a premium, Monaco real estate is also one of the world's most expensive, with properties regularly selling for premium prices. Keep on reading to discover some of Monaco's most lust-worthy properties, from out-of-this-world penthouses to opulent Belle Epoque villas.
Luxury Monaco real estate
Villa l'Echauguette
This cotton candy pink-hued villa commands spectacular sea views from its cliff-side position in Monte Carlo, Monaco's most desired district. Believed to have been built in the 1880s, it is one of Monaco's last few remaining Belle Epoque villas, making it a highly desired piece of Monaco real estate. This opulent Monaco property was listed for sale in 2019 for US$125 million. It covers more than 8,200 square feet across six floors, with luxurious accommodations including a library, study, wine cellar, six bedrooms, a voluminous living area that opens onto a spectacular terrace, two elevators, and a guest apartment. Villa l'Echauguette also includes a two-car garage, 70-foot lap pool, hot tub, and outdoor kitchen, perfect for al fresco gatherings. The luxury Monaco home was reportedly the home of Francois Blanc, known as the 'magician of Monte Carlo' who helped turn Monaco from a low-key Mediterranean destination into the playground of the world's wealthiest.
Tour Odeon Penthouse
This extravagant penthouse garnered global fame when it was listed in 2016 for US$387 million, setting a new standard for luxury living in the principality. Perched atop the 49-storey Tour Odeon, a luxurious twin-tower sky rise that dominates Monaco's skyline, this five-floor penthouse offers more than 31,000 square feet of prime Monaco real estate. Features include six bedrooms, a cinema, three staff bedrooms, a kitchen on every level, and a rooftop deck and infinity swimming pool with a waterslide that descends from the penthouse's dance floor.
Mareterra

 
Scheduled for completion in 2025, Mareterra will offer some of the most extravagant Monaco real estate. The new eco-district, formerly marketed as Portier Cove, is expanding Monaco's coastline by some 15 acres, offering super-prime real estate in addition to a new marina and commercial space, all built with sustainability in mind. The jewel in this pioneering development is a collection of waterfront villas, marketed as the natural heirs to Monaco's traditional Belle Epoque villas.  Each villa will boast a unique design and the perfect balance of indoor and outdoor living space, including a private pool, offering what will undoubtedly be the most sought-after Monaco real estate.
La Belle Epoque

 
Regarded as one of the largest Monaco real estate transactions, in 2010 Monaco penthouse, La Belle Epoque, sold for more than US $300 millions. The 17,500 square foot, 30-room duplex penthouse was sold by British luxury property developers and interior designers Christian and Nick Candy, the brother duo behind some of the world's most expensive re-developments. This luxury Monaco home boasts a storied history. It was formerly the home of Edmund Safra, a billionaire banker who was found dead in the property following a mysterious fire in 1999. Now completely gutted and re-developed by the Candy brothers, amongst its luxurious features is a double-height library, voluminous terrace boasting mature trees and infinity pool, leisure room with arcade video games and billiard tables, media room, a panic room with reinforced glass, and spectacular sea views.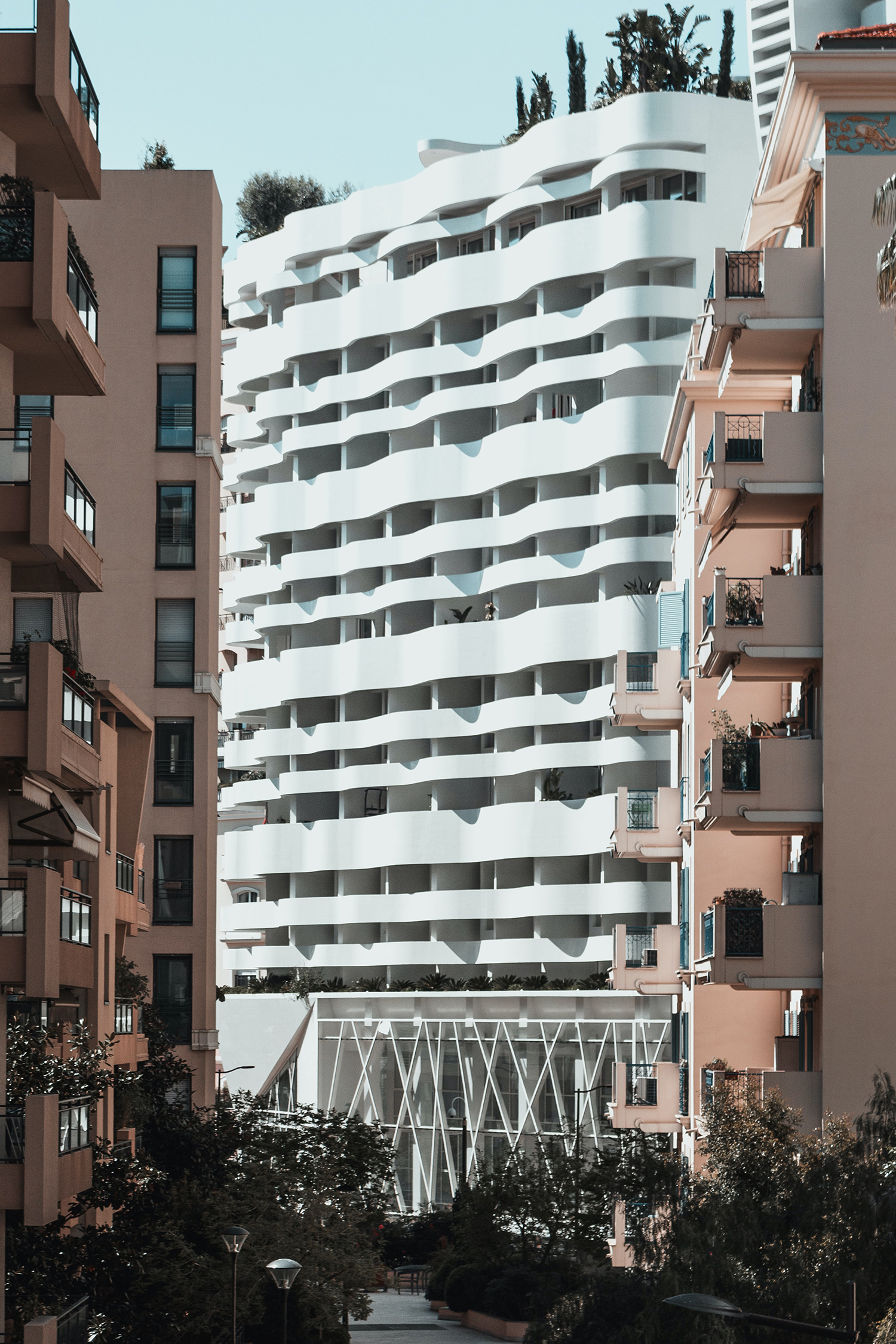 Villa La Vigie
Located just a few hundred yards from the French-Monegasque border, Villa La Vigie is one of the most recognised Monaco villas in the world. Dominating the Mediterranean coastline, this striking white villa is a historic mansion that is steeped in history. This luxury Monaco home was built in 1902 before becoming occupied by the German army in the second world war when its carefully laid out gardens were turned into trenches. In 1908s, Villa La Vigie's fortunes were finally turned around when the late Karl Lagerfeld, Chanel's famed creative director, purchased the mansion and completely renovated it, restoring it to its former glory. While the house was sold in the late 1990s, its link to Chanel remains to this day, with the French fashion house shooting its Spring Summer 2021 campaign at the villa and in Monaco. Spanning more than 6,000 square feet, this sumptuous luxury Monaco home boasts six bedrooms, a billiard room, grand living areas, spectacular seafront terraces, and lush manicured gardens.
Which luxury Monaco real estate do you fancy calling home?