You tend to spend a lot of time cooking and lounging in the kitchen, making functionality in the design a core aspect. The style of the kitchen should look cohesive with your house and reflect the chef in you. When considering various kitchen designs, you may pick the traditional look that does not go out of style or design a modern kitchen with integrated appliances. 
We have discussed the top kitchen design trends you need to know to combine modern and traditional looks as per your style pallet.
The Monochrome Kitchen
There is something spectacular about a monochromatic colour scheme that creates cohesiveness like no other design. You can choose a muted mustard or a vibrant yellow to create a light atmosphere in your kitchen. The shades of green and brown will create a rustic and earthy vibe into space. This will go along with your herb wall and plants if you plan on adding that to the kitchen. 
The bold shades of monochrome schemes can also serve as the centrepieces along with the muted textures. You can play around with shades in furniture, fixtures, and appliances with the monochromatic look. There are several textures like matte, gloss, semi-matte, and opaque, depending upon the density of the material that blends into each other. These colours come alive together and don't look harsh at all when planned well. You can create a monochromatic effect using tiles in varying hues and textures on the walls.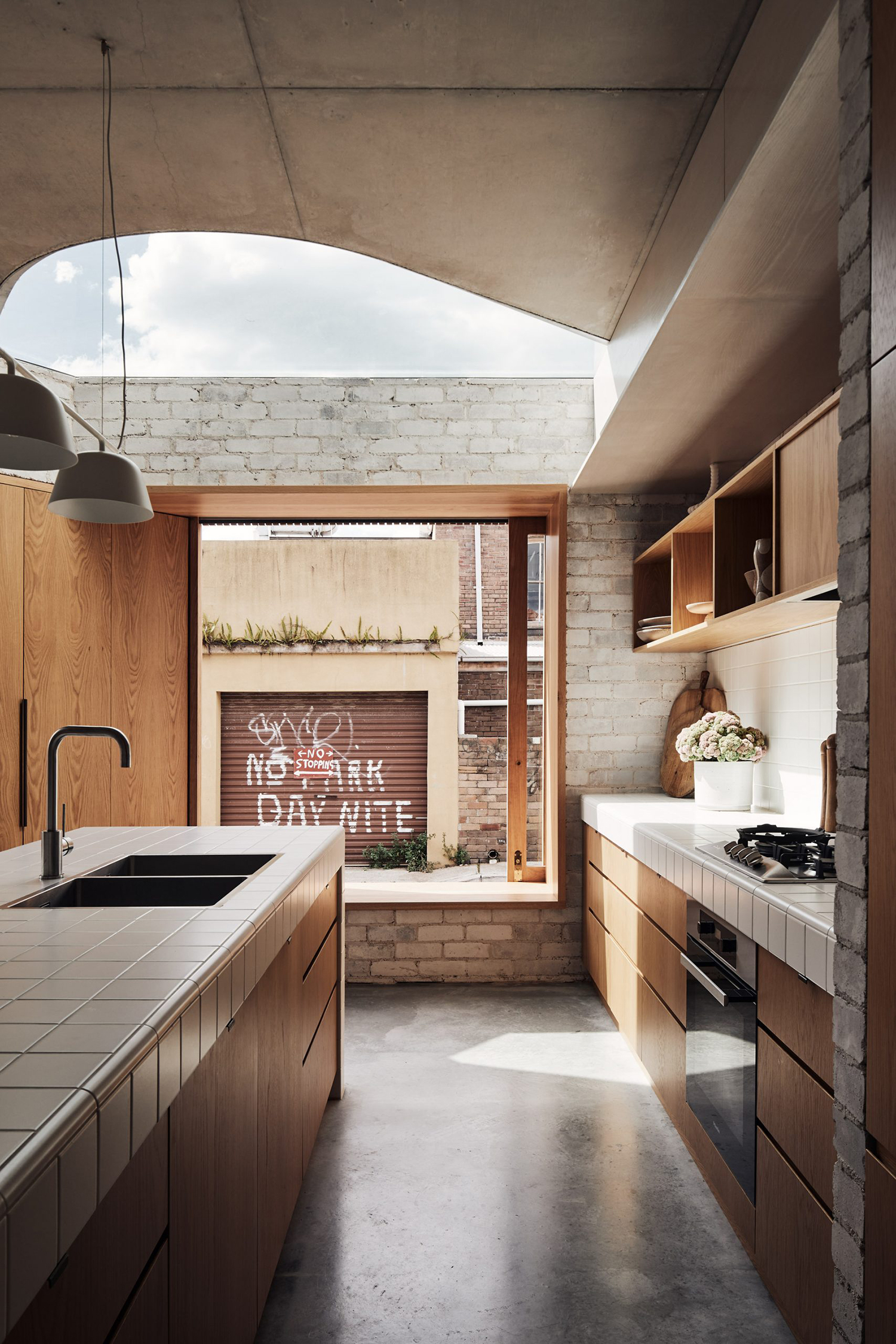 Kitchen Island Dinner Table
The best thing about having Kitchen Island is that it doubles up as a dining table. You can pick a wide and long Kitchen Island to fit all your family members and friends when you are entertaining. The one portion of the island can be dedicated to keep the meals, prep them, and store the appliances. This creates a flexible space in your kitchen that is accessible from all the directions. 
Moreover, it can also provide space to create storage for your kitchen utilities and essentials. Your kitchen island can kit your food processor, coffee maker, and fruit bowls with ample space left to use as a dining table. To go along with the Cheshire style Kitchen island, you can get matching seating options such as stools, chairs, and benches. This focal point of your Cheshire made bespoke kitchen will stand out whilst being super functional. 
While picking the top of the Kitchen Island, pick a texture that is easy to clean and blends well with the floors and walls. You can either go for a contrasting shade or stick to the monochromatic look. The material should be scratch resistant as it will be your workstation in the kitchen. 
Flextension Kitchens
The modern aspect of the kitchen is to have a space that doubles up for more than one function. The drawers that level up as cutting boards are an excellent addition for a quick chop and meal day. It is easy to clean and accessible to everyone. When deciding on the flextensions, keep in mind all the family members and people you entertain. Your Kitchen island can not only serve as a dining table but also double up a workstation. 
Invest in comfortable seating options like cushioned chairs and supportive stools. While socializing with friends, you don't need to excuse yourself to the kitchen to fix a drink. Instead, you can invite people to lounge along with you in the kitchen. You can also put up highchairs for your kids to eat around Kitchen Island without worrying about too much mess. 
Your flextensions in the kitchen can also include built-in bars, coffee stations, and integrated storage stations that pop up. This eliminates the need to take the appliance out of the storage corner and use it as it is. It is a great way to save time and eliminate the effort of picking and keeping the appliance back. 
Clever Concealed Storage
Designing an organized and functional fitted kitchen is the key to cook hassle-free meals. The concealed storage spaces in the kitchen maximize the space, which is ideal for a small apartment where the space is limited. You can add swiveling doors under the corner shelves and connect the two racks to create a large space for appliances and additional food supplies. 
Adding a twin carousel is also a convenient way to store spices, legumes, and baking essentials. You can add diagonal drawers and split them to maximize the space in the deeper sections. This will also help in organizing everything in a systematic manner. 
Moreover, you may choose a corner wall to make wall storage for extra stuff in the kitchen. The pullout organizers is an excellent solution for a neat and accessible kitchen. You can also add shelves and cabinets under Kitchen Island to maximize the space. If you are low on space, use furniture that doubles up for storage.
State Taps and Hot Taps
To use water efficiently in your kitchen, get a state tap connection. Apart from this, invest in a reliable hot water supply mechanism. With a constant flow of hot water, you will save time and water, assisting in deep cleaning in less water. Moreover, you can soak your grains in hot water to cook them quickly and save up on gas. 
A hot water tap will also eliminate the need to heat water for cooking. You can also connect this to the dishwasher system and save up on electricity. Moreover, the high temperature of the water will prevent your drains from blocking. 
Sustainable and Eco-Friendly Kitchens
You can maximize your kitchen resources and reduce the bills with a more sustainable kitchen. Having a herb wall or sprouts on the shelves will give you a fresh supply without the need to run to the store or use frozen ones. Also, invest in smart appliances with star ratings that use the energy at a minimum level.
You can put your freezer to good use by cooking in bulk and storing the surplus. This will reduce the carbon footprint and keep your trash limited. You can also upcycle the jars and bottles instead of discarding them. Besides, you may compost the kitchen waste to make compost for your plants and herbal plants.
Following the top kitchen trends while focusing on how they function in your household will create an ideal kitchen for you.