The longest treetop walkway in the UK has opened to the public in the National Arboretum at Westonbirt, designed by Glenn Howells Architects with engineers Buro Happold. The STIHL Treetop Walkway starts and finishes on ground level using the topography of the land, rising 13 metres as it follows the valley floor. It seamlessly integrates itself into its environment thanks to a sensitive approach to design and selection of materials.
The sinuous elevated 300-metre route meanders through the arboretum, offering the chance to get up close with trees and the canopy, as well as glorious views across the historic downs landscape. At four key points, the walkway 'bulges' out to form hotspots where visitors can engage with their natural surroundings, and a 'crows rises up over the walkway, wrapping around a 36-metre tall black pine tree, and offering the chance for people to stop and take in the views.
The walkway has been created by using advanced computational parametric principles and uses materials the complement the surroundings. The distance of any point of legs is the same (10.5 meters) – allowing for a visual continuous flow and foundations are carefully located to avoid impact on existing trees. The steel balustrade is strong and light, minimizing the amount of structure required and reducing the impact on the surroundings, with timber legs chosen as they will age naturally over time.
The world-renowned Westonbirt Arboretum was laid out by three generations of the Holford family from the early 1800s, and has been recognised by English Heritage as a Grade I registered landscape and garden of special historic interest. The Friends of Westonbirt raised £1.9m so that the walkway could provide visitors with a better understanding of the Arboretum and its landscape, containing the ancient woodlands of Silk Wood and the Downs. In 2014, Glenn Howells Architects also completed the Biffa Award Welcome Building, a curved, timber-clad centre that serves as an entrance to visitors of the arboretum.
"We are very proud to have designed this unique treetop walkway for the historic and internationally renowned arboretum at Westonbirt," says Architect Glenn Howells. "The walkway allows all visitors, regardless of age or ability, to experience the site from the treetops for the first time. Focusing on visitor needs and materiality, the walkway is designed to disappear as a sinuous silver ribbon that meanders between trees and canopies. The aim is that this new feature will greatly enhance visitor experience and help to ensure Westonbirt's popularity for many years to come."
More information about the STIHL Treetop Walkway here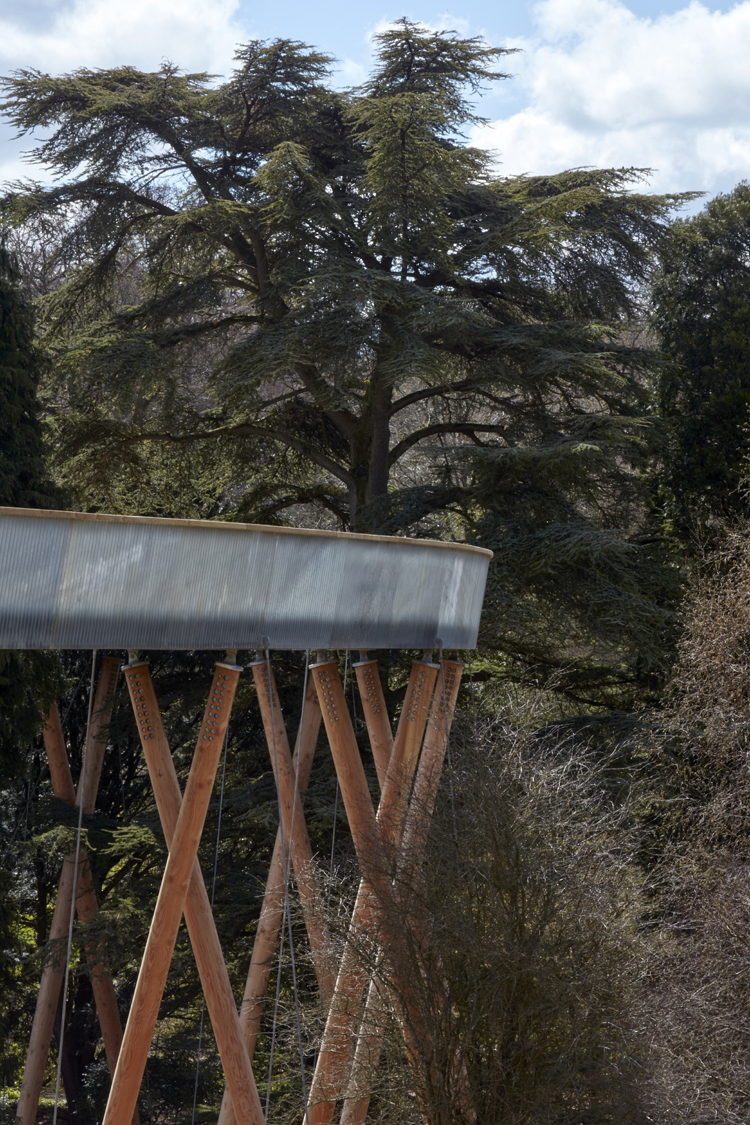 all images © Rob Parrish