Conceived by Canadian architecture and design studio UUfie, the Echo Table series embed metal into the growth lines of wood. The project is made by using an experimental technique where metal is forged in relationship with the wood's growth cycle. The studio worked with liquid metals, which can be combined with other materials, to create the pieces.
Each of the tables is made from a composite of wood that tapers out at the edges and blends into metal. The table tops are made in three different sizes and rest on slender legs that emphasize a slightly curved bottom and narrow section in the middle. The variations in the table top render shapes that are organic, allowing activity and motion around the table to be natural within the space. The tables are made of aluminum, copper, and brass, and – as a result – feature contrasting gradients of colour.
The Echo Table collection was designed for Matter Of Stuff and it was presented at Spazio Rossana Orlandi during Milan Design Week 2017.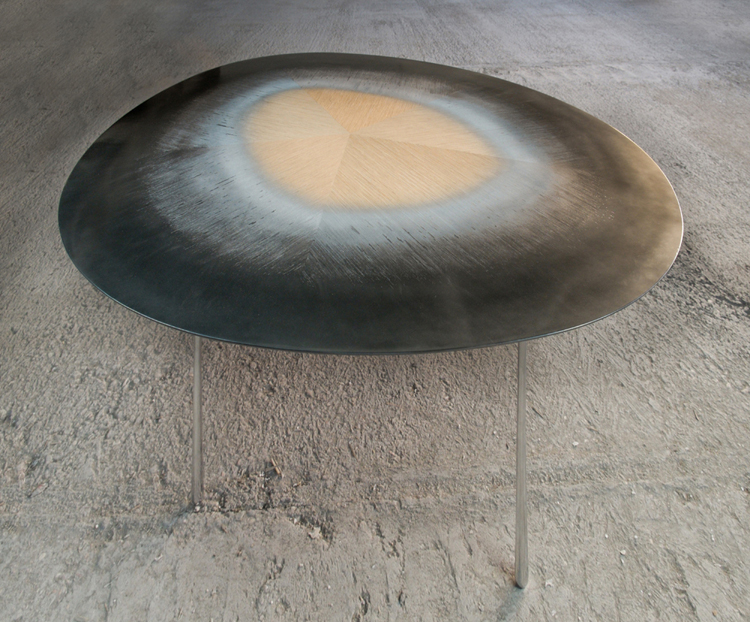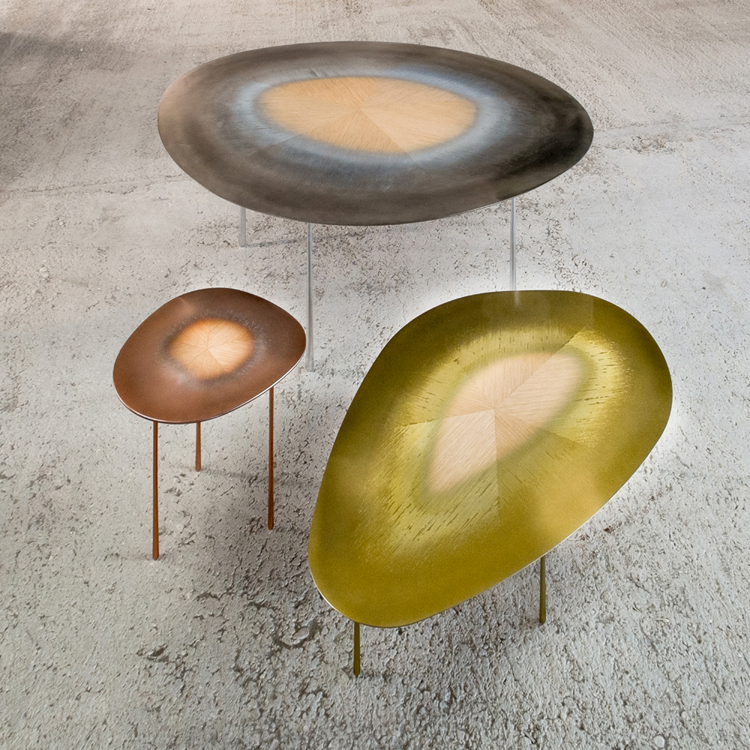 all images courtesy of UUfie