Drawing inspiration from the lotus flower, which growing from the mud and expressing a disarming beauty with a capacity for purifying the water in which it thrives, Vo Trong Nghia Architects realized the Vietnam Pavilion for Expo Milano 2015.
"Our message through Vietnam Pavilion for Expo Milano 2015 with the motto 'Feeding the Planet, Energy for Life' is to bring back the power of living for urban peoples by not only providing food for their body but also providing them positive and harmonic feeding for their minds which is an important human daily need as a food" explain architects.
Plants on buildings harmonize the living environment which positively affect human mind. Vietnamese cities, including Hanoi and Ho Chi Minh City lose green areas which are decreasing to less than one square meter per citizen beside the economic development.
Vietnam pavilion site was only 887sqm and after deducting set back from the site it was left to less than 400sqm, however the pavilion is realized as a forest with forty six trees above the building with an intension of the environmental conditions below the trees.
Bamboo is another construction material of this pavilion, bamboo has a very rich and strong relationship with the Vietnamese culture and life scene. The pavilion columns are cladded by bamboo which gives a texture to regain peace in the minds of the people and a symbol of tactile natural material in space. Twenty Vietnamese bamboo craftsmen who are educated through bamboo building projects installed the bamboo parts which show the Vietnamese spirit of manufacture.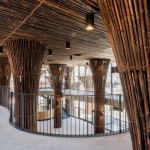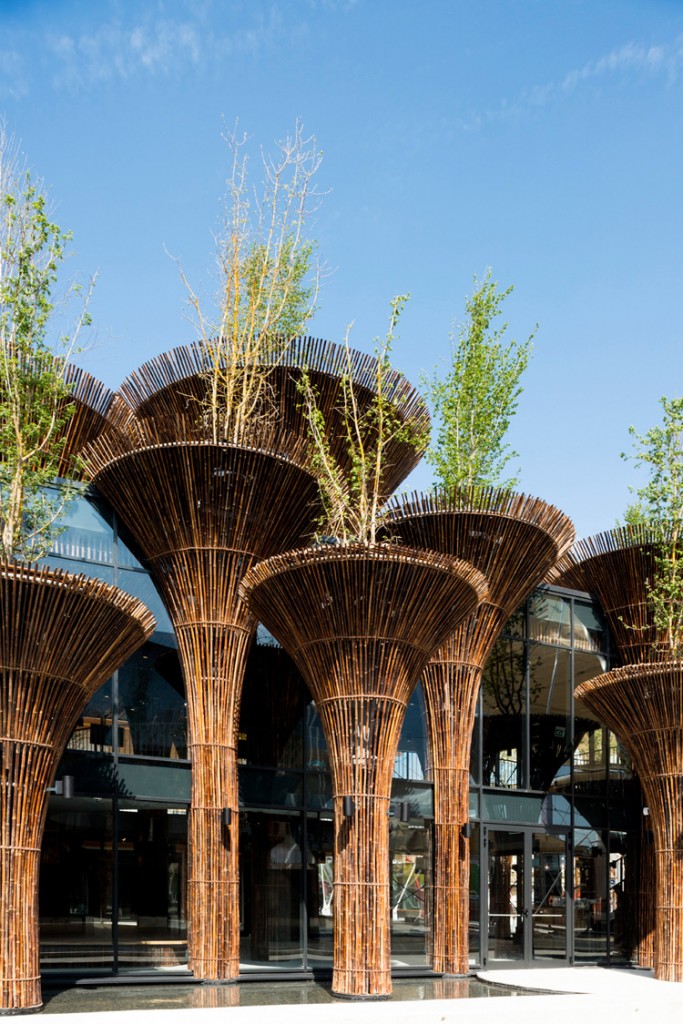 all images © SAVERIO LOMBARDI VALLAURI