Singapore-based studio Ministry of Design has transformed a cluster of 1950s buildings located in the Hutong district of Houhai into an 80-room boutique hotel. Set on the edge of the picturesque Houhai Lake in a relaxed and verdant park-like area, the Vue Hotel Houhai Beijing immerges its guests in an authentic and bespoke experience.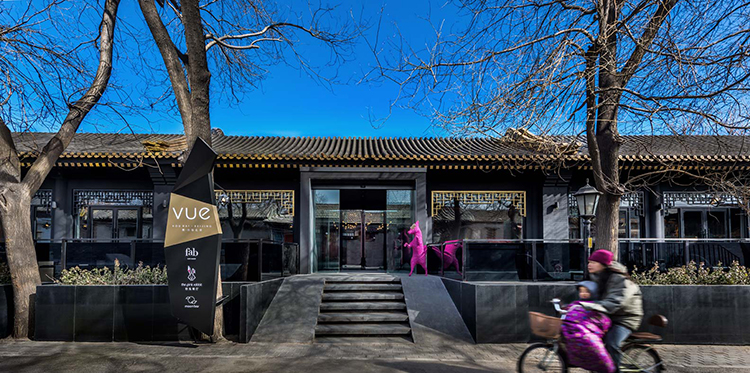 The hotel's 80 rooms and suites—several offer private terraces or views of the park or lake—are spread across a series of buildings designed primarily in the Chinese vernacular yet which present an arresting range of ornamentation, from distinctive gargoyles, decorative roof eaves, and sculptured balconies, to latticed window frames, pared-back jack roofs, and brick walls.
Upon entering the hotel, guests discover a series of landscaped gardens that bring harmony to these many voices, as well as a bakery café fronting the bustle of the hutongs, a signature restaurant serving Spanish-influenced global tapas in a warehouse, a rooftop bar overlooking the lake, and rooms that reflect the area's cultural heritage yet are infused with a whimsical twist inspired by the spirit of the lake and its animal inhabitants.
The different architectural styles – among them, ornate roof eaves, gargoyles and plain brick walls – have been harnessed under an overarching palette of dark charcoal greys and gold, while lattices inspired by Chinese screens link the different volumes into private balconies and gardens.
There are unexpected moments, not the least of which are giant wireframe rabbits, yellow Ming chairs in irregular shaped guestrooms, and Barcelonan chef Ignasi Prats who sends out into the metal and wood trussed dining room that's set in a former warehouse building, paella and suckling pig. Meanwhile, the rooftop bar features a Jacuzzi and bucolic views of Hou Hai Lake, though history buffs might venture off to nearby Prince Gong's mansion and Soong Ching-ling's former residence.
Vue Hotel Houhai Beijing is one of the latest addition to Design Hotels' roster, with rooms starting from around $231.23 USD per night.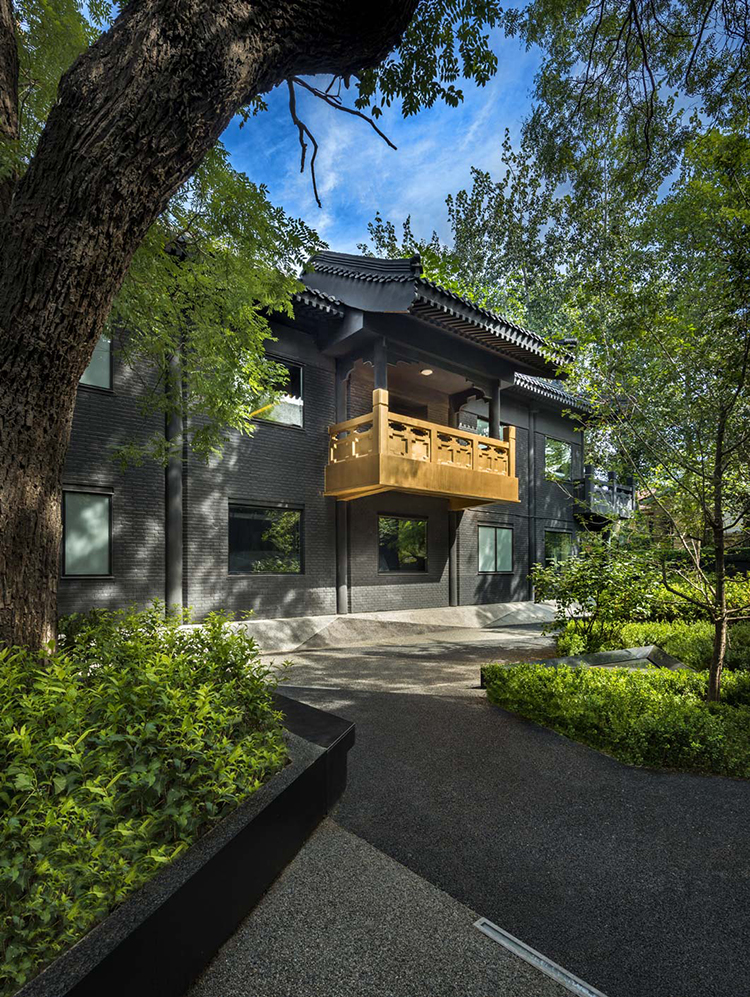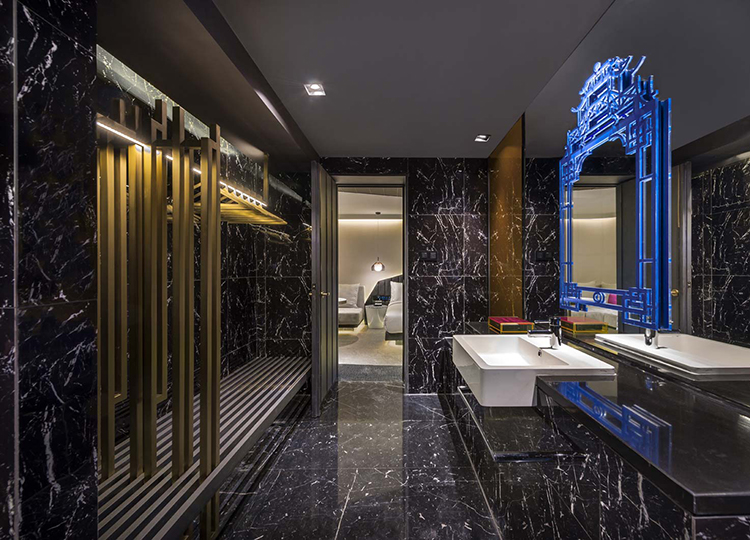 all images courtesy of Ministry of Design