Your home is your private space where you should be able to feel comfortable and at ease. With everyone living such busy lives nowadays, it can often be difficult to take the time to step back and pay attention to how our homes look. Over time, it's easy to become blind to the things that are wrong with our homes and we sometimes just accept that it is the way that it is. Many of us only freshen up our home we are expecting company, when family and friends visit or when you're hosting a party or an event. You deserve better than this and it's important that you take the time to make your property somewhere that you can truly relax and feel at home.
As a homeowner, you want to ensure that your home always feels fresh and looks its best. There's nothing worse than coming home after a busy day and walking into a home that feels boring and uninspiring. You want to ensure that your home reflects your personality, your tastes and says something about who you are. In many cases, this is easier said than done. However, with the right approach, you can fall in love with your home's interior all over again and make sure that it is somewhere that you look forward to getting back to after a long day. You don't need a huge budget or to be an interior design expert. In fact, with just a few simple changes you can quickly turn your home from drab to fab!
Let's take a look at some simple tips you can use to make sure your home never feels drab.
Regular Maintenance
Keeping your home regularly maintained is key to ensuring that it looks well-kept and cared for. A home that is not regularly maintained can often look like it is incomplete disarray and will almost always look drab. To ensure that your home doesn't fall into this category, make sure that you take the time to schedule regular maintenance, hire a commercial pest control company to keep pests at bay so that they do not cause damage to your property. Clean your gutters regularly so they do not fill with leaves and debris, which can look unsightly and find a landscaping company or a gardener to maintain your outdoor areas so they always look their best.
Remove The Clutter
Nothing makes a home look more drab, boring and uncared for than belongings scattered everywhere throughout the property. To keep your home neat, tidy and presentable, the first thing you need to do is declutter your space, Go through each room of your house and get rid of anything that you don't use regularly and put seasonal items and clothing into storage. Take this opportunity to update your storage solutions so that your home feels more organised moving forward.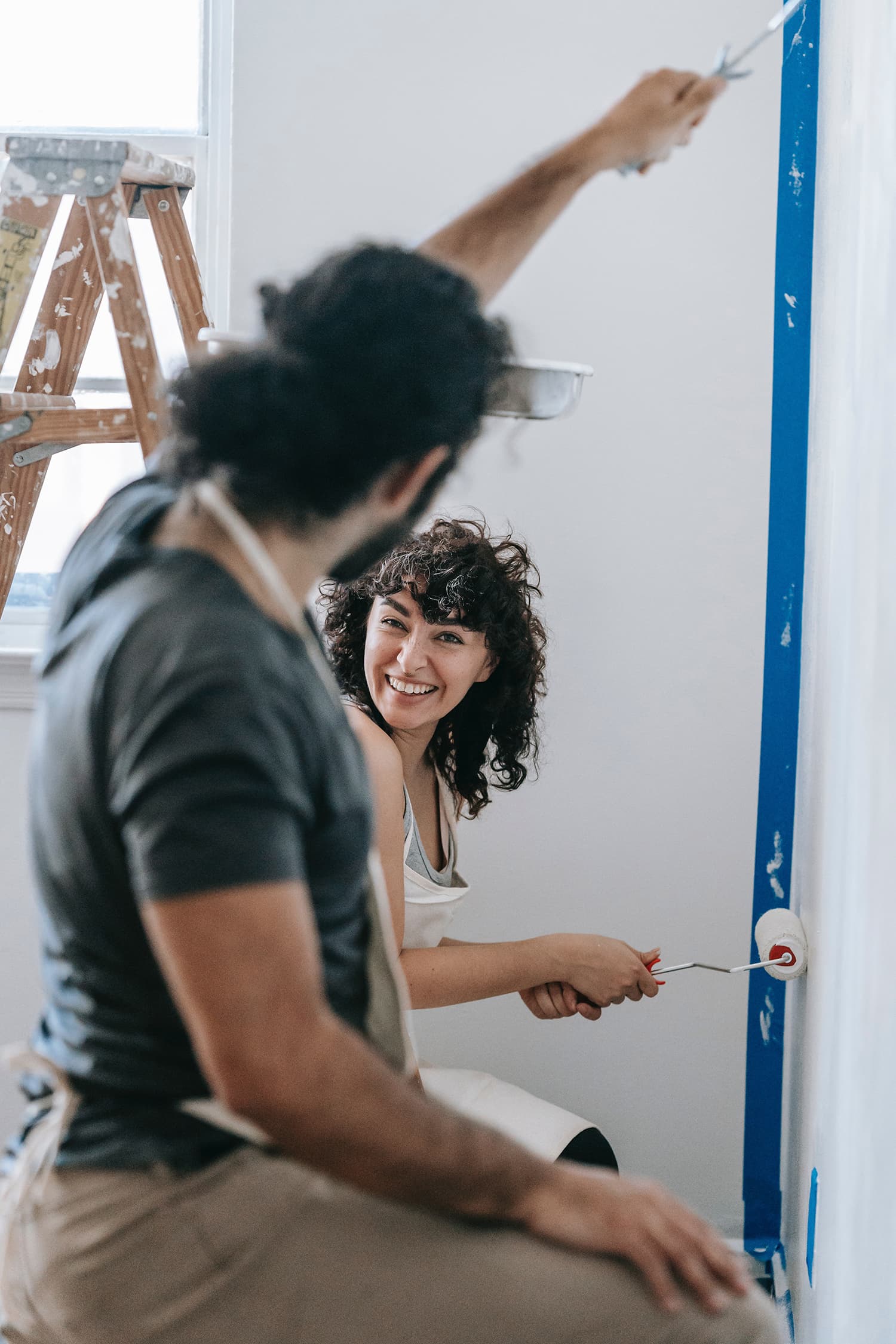 Fresh Coat Of Paint
A fresh coat of paint both indoors and outdoors can go a long way to making your home feel fresh and new again.  If you really want to bring your interior to life, make sure that you take the time to repaint it. There are countless colour combinations that you can choose from that will help your home to take on a new lease of life. Look for inspiration in interior decor magazines, in blogs online, or visit some showrooms near you for some ideas. Whether you opt for clean neutral tones are bright bold, vibrant colours, a fresh coat of paint will instantly make your home feel like new again.
Focus On Small Touches
In addition to looking at the big picture when it comes to your home's design, you also need to focus on the minor details. Updating your window treatments, adding carefully selected blankets, throws and cushions as well as placing some scented candles throughout your space can all have a major impact on the overall look and feel of your home's interior. These small changes can add up to have a major impact on the overall look and feel of your interior so be sure to spend just as much time focusing on the smaller details of your newly designed space as you do on the bigger more expensive updates.
Take Steps To Transform Your Home From Being Drab To Fab
To ensure your home always looks its best and that your interior feels modern, fresh and up-to-date, be sure to follow the tips outlined above. Regardless of the budget, you have to work with, there is a lot that you can do to improve the overall look and feel of your home to make it feel more welcoming, inviting and a little more homely. With just a few small updates and changes to your interior, you can quickly make your home feel brand new again and make the transformation from drab to fab!