You should always find the best mattress possible to get a good night's sleep each day. Sometimes your current mattress might not quite cut it, but the time might also not be right for a new mattress, or you just need a little extra comfort and support. This is when a mattress topper can come into the picture and fill that little void. Not sure how to go about buying one? Here's what you need to consider in this short guide to buying a mattress topper:
Brand
The brand is important and a lot of sleep product manufacturers invest a lot of money in their products, precisely because they want people to associate their brand with quality products that enable the customer to have a good night's sleep. Some brands will conduct extensive research to understand exactly what consumers are looking for from a product and how the company can meet these demands. You can spend a lot of time sifting through poor quality brands, but if you go with a well-established brand such as Silentnight, you know you're going to get the value you deserve.
Comfort
Mattress manufacturers spoil consumers with a range of topper mattress materials to help them achieve the perfect night's sleep. Latex and memory foam offer comfort in so far as that as well as being soft, they mould to the shape of the body, whereas materials such as down or cotton have a natural softness that makes them incredibly comfortable. 
Price
The price is a consideration, but you must put your needs and comfort first. Buying a cheap mattress topper that still leaves you aching and grouchy after a night sleeping on it is no good to anyone. Of course, some materials are more expensive than others. Cotton toppers and polyester ones tend to be the cheapest; feather, higher quality cotton and down are often more in the middle of the pricing spectrum; and latex ones are more expensive. When it comes to memory foam, toppers are quite affordable.
Material
You'll have a wide variety of materials to choose from. Latex, which comes from rubber sap, provides a lot of extra support and comfort. It's a little firmer than memory foam but still comfortable. Latex is also a handy option if you have any allergies because it's more resistant to dust mite and microbe build-up.
Memory foam toppers are a good alternative if you can't afford a memory foam mattress and they'll work well if you're experiencing pain in the spine, joints or muscles. The foam also reduces the amount of noise and any disturbance from your partner while you sleep. Being durable, the memory foam can last a long time, providing you with good value for your money over the years. You can also buy it in a range of densities.
Going with goose or duck feathers, or with down, will offer you a more luxurious feel. Temperature regulation is a little better than with memory foam with them as well. The negatives tend to outweigh the positives, however. For one, the support isn't so firm if you're buying the topper to cope with aches and pains. Secondly, feathers may poke through the topper. Lastly, you may have to keep fluffing the topper to make it comfortable.
Density
When it comes to mattress topper density, it's a simple question of the higher the density, the more support you'll enjoy. Mattress topper manufacturers measure density in pounds or kilograms per cubic metre or cubic foot. .A density of three pounds per unit will provide you with a low level of support and your body will sink into it. The topper will be softer, lightweight and easier to transport. 
Move up to a 4 or 5lb density per unit and you'll enjoy more of a balance between support and softness. In the case of a memory foam topper, the foam will mould a little slower to the body than a lower-density topper will. If you're looking for a high level of support and are buying the topper for medical reasons, look for one of 6lbs or more. The topper will support you for longer than lower densities but may take a little longer to mould to your body shape.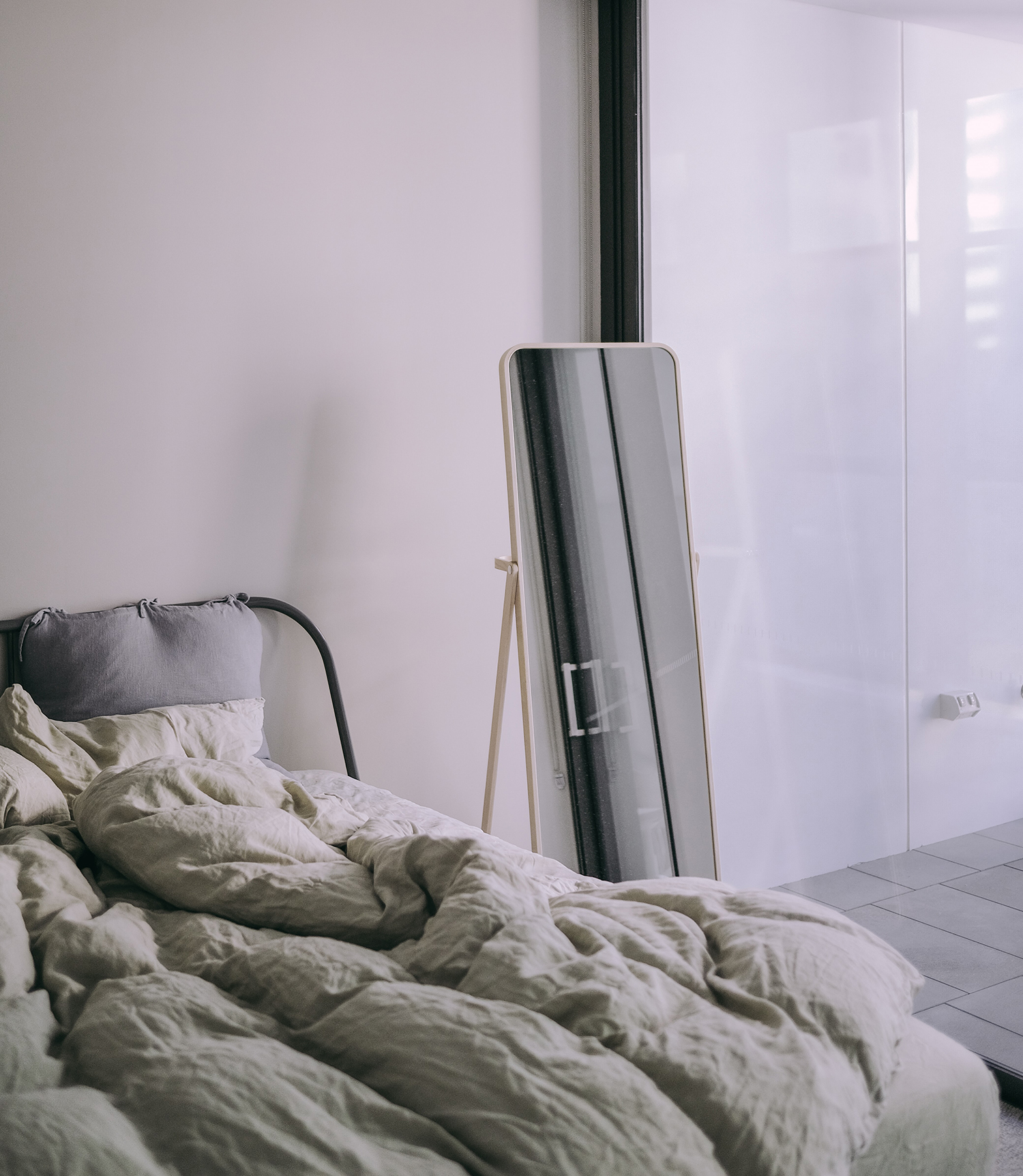 Thickness
The thicker the mattress topper, the more support you're going to get from it. The thinnest mattress toppers tend to be somewhere between 1 and 2 inches thick. Note that if you choose too thin a topper, you won't be able to cover any lumps on the bed and enjoy the comfort you desire. Toppers of this thickness work well if you have a firm mattress and just need that little bit more support for your body.
If you're looking for extra support, you can opt for a 3 inch topper. This provides more balance between comfort, thickness and support. It's a good choice if you're not quite sure which topper thickness would be the right one for you. Upgrading to a 4 inch topper, the higher end of the thickness scale, will provide you with even more support. It's also worth knowing that thicker mattress toppers can add some warmth to the bed.
Cleaning and moving the mattress topper
Make sure you're aware of the overall weight of the mattress topper. The lighter it is, the easier it will be to move around. Feather and down mattresses are easier to move around than latex or memory foam, but this shouldn't necessarily stop you from buying either of the latter.
Unfortunately, mattress toppers can be quite difficult to clean. Some are machine washable, whereas others you'll have to clean by hand. You can minimise some of the difficulties cleaning a mattress topper by buying a mattress protector.
A mattress topper can lend you extra comfort and support for a more refreshing sleep. It's all a question of knowing what to consider when you're looking for the topper. Then you've just got to buy it and pop it on top of your mattress. If you still struggle to get some sleep, however, it could be time to just buy a new mattress, however. Mattress toppers aren't a permanent substitute for a good mattress, so don't sacrifice your health and wellbeing for the sake of saving money.