With the ever-growing practical use of iPhones in our lives, owning a device that doesn't skimp on quality and that also doesn't break the bank is becoming more and more essential.
Refurbished iPhones, especially, have become a popular marketable item due to increasing consumer acceptance of pre-owned or re-serviced devices.
Considering this, let's take a look at why refurbished iPhones are gaining popularity.
Why Do iPhones Get Refurbished? 
It is most likely that phones are refurbished because customers are unsatisfied with their device, there is a fault, they need extra cash, or simply have changed their minds. There has been a 15% increase in sales of refurbished smartphones around the world, with Apple leading the pack.
Sellers are allowed to resell these phones as refurbished. They undergo rigorous testing to ensure that they are not damaged or tampered with. Usually, they will check for battery quality, and make sure there are no software or hardware problems. The camera, keys, and so on will also be tested. Data will have been wiped from it, so it will be as good as new.
It would appear that more and more people are becoming familiar with the concept of refurbished iPhones. The word refurbished used to be associated with second-hand or faulty products. Today, a recent study has determined that consumer attitudes toward refurbished phones have shifted in a positive direction since 2019.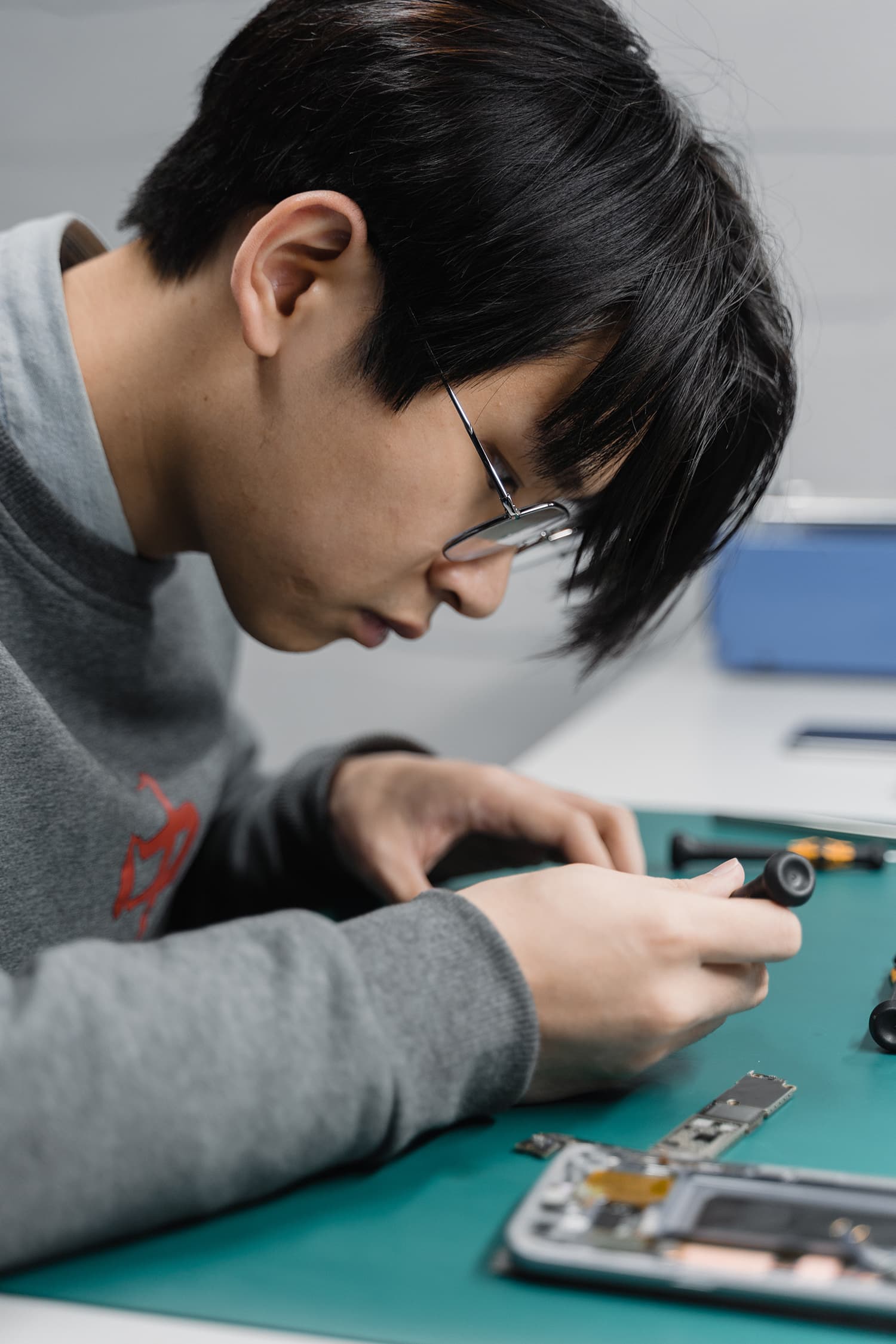 Cost-effective 
Various iPhone models have been released over several years by Apple, resulting in a wide variety of devices that can be both confusing and expensive.
Whenever a newer model of a phone is released, everyone wants it. In spite of this, upgrading your iPhone every year is costly due to its high price. Because refurbished phones are cost-effective, consumers could buy refurbished iPhones here if they want to save money and get quality. Today, more customers are buying pre-owned devices because they can get the same quality at an affordable price.
Change in Working Conditions 
Students and employees were forced to work from home due to COVID-19, which has contributed to the high demand for refurbished iPhones. For them, most things were done online and so they needed access to affordable yet reliable devices to do their work.
As a result, people became dependent on them. To accomplish tasks without delaying their productivity output, they needed better devices. Enter the refurbished iPhone.
During the lockdown, money was tight for everyone, and demand for new iPhone devices plummeted. And although iPhone manufacturing sales have leveled out since then, the increasing quality of refurbished iPhones has meant that many people turn to this alternative to save money without having to give up quality or style.
Refurbished iPhones are often misunderstood by many people, with some believing they won't be getting a quality iPhone since they're used. If you want to save money on your next phone, then refurbished phones can be a great option for you.
When considering buying a new phone, you should be assured that refurbished iPhones are generally safe and completely restored. Many companies offer money-back guarantees and one-year warranties.