Music producer Will.i.am has unveiled his first-ever eyewear collection, ill.i Optics. The entrepreneur and glasses connoisseur has partnered with designer George Gorrow to create a collection of sunglasses and optical styles for men and women – designed in LA, handmade in Italy and born from a life-long passion for experimental eyewear. Check out glasses online here.
"I see a gap in the world of eyewear and this is my installment of what I feel is missing. I want this to be an honest brand – it's about dedication and passion." explain Will.i.am
The collection pays homage to the evolution of eyewear; drawing inspiration from rare vintage shapes – twisted and reworked to create something new and fresh, progressive and timeless.
Key influences include the eponymous frame choices of 1980s hip hop pioneers and the oversized glasses worn by graffiti characters of the decade; as well as memorable moments from Will.i.am's early career.
Every pair of ill.i Optics is designed to be a standout piece, featuring unique material combinations of acetate and metal – with bold technical aspects such as flatter four-point lenses.
Further optical shapes launching early next year adopt a world history of eyewear, redefined and modernized with diverse use of finishes and materials to create a collection of humble luxury.
ill.i Optics is the result of a close collaboration between Will.i.am and his friend, Australian designer George Gorrow. Gorrow, best known as co-founder of ksubi, is renowned for his unique vision and use of innovative design techniques. His progressive approach to eyewear has built a cult following in the music and entertainment industries, adorning some of the most daring style icons of recent times.
Through the online home of ill.i Optics, ill.i.am,visitors can explore the collection in detail and discover the story behind the brand – including previously untold personal stories and glimpses of Will.i.am's recently opened LA studios.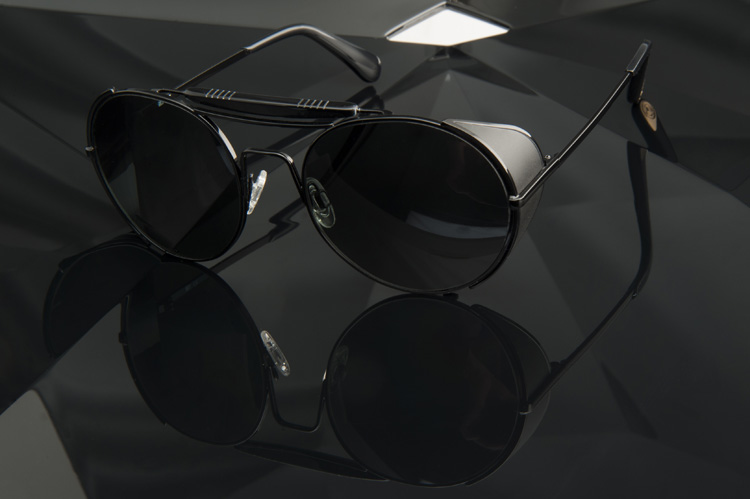 all images and video courtesy of ill.i Optics