Moored to the bow of Monaco's Yacht Club (read our previous coverage of the project here) in a building designed by British architect Norman Foster, this fine foods deli with one of the best wine cellars in Europe was designed by Humbert & Poyet as a timeless luxury setting.
The Wine Palace Montecarlo borrows from luxury merchandising to showcase its premium products. The maritime metaphor is never far away with the choice of materials which are deliciously reminiscent of ferries' low-key luxury in the 30s.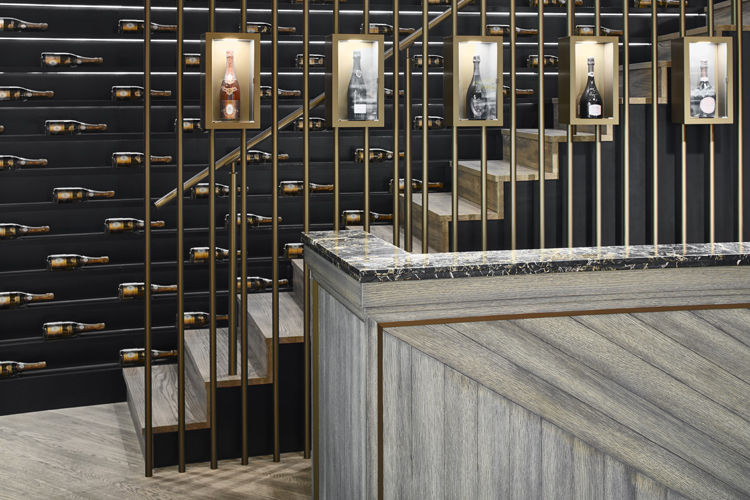 The décor features opulent wood in a variety of natural, black and ash oak paved with bronze for a modern twist serving as a showcase for the 2300 bottles displayed on the ground floor, but the grands crus are tucked away from prying eyes behind a glass and bronze door. The space gives pride of place to Emil Humbert and Christophe Poyet's signature quality materials with black marble inlaid flooring, Versailles parquet and copper inserts.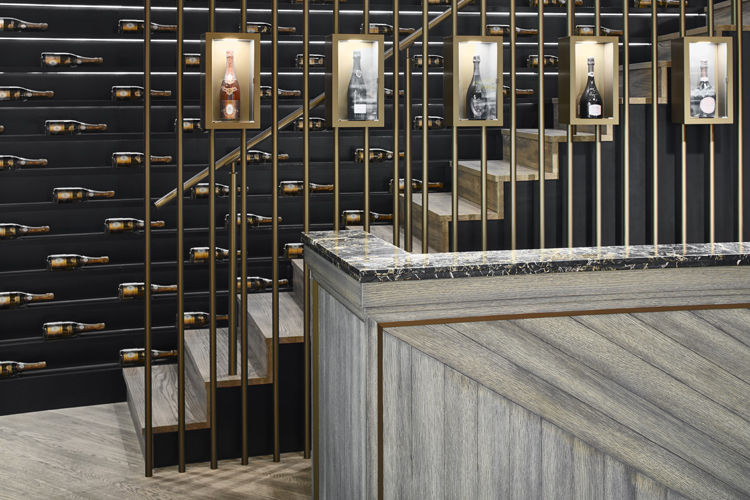 Serious foodies are invited onto the top deck to settle into a gentlemen's club-style tasting area with burgundy leather banquettes to sample incredible products. A private lounge opens onto a lush terrace with eye-catching, colourful furniture and fabulous views of the yachts and Prince's Palace.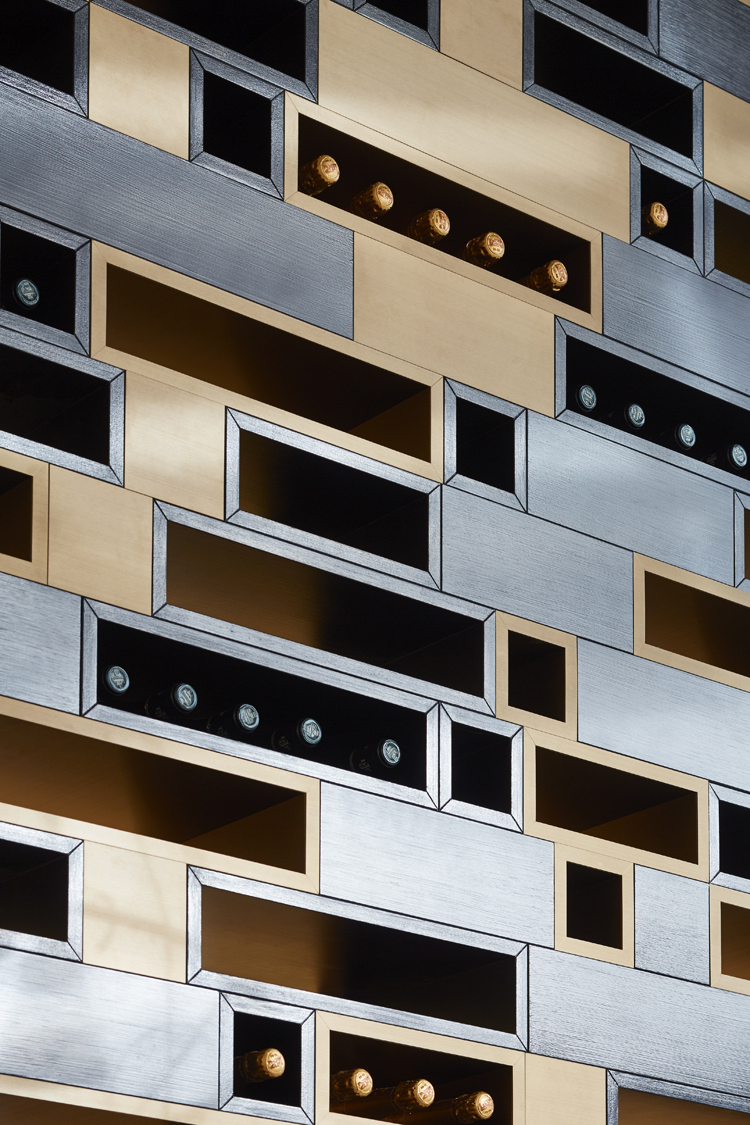 all images courtesy of Humbert & Poyet