Art collector, critic, and current Director for Media and Marketing of the National Gallery Singapore Woon Tai Ho has commissioned local practice PRODUCE to design his new Singapore apartment.
It is the home of a distinguished gentleman and the space must be befitting of him. With that in mind, the design is then based on two conjectures – that a person's living space should be a reflection of his character and values, and an expression of his sense of life; and that it is possible to grasp the ethos of a person from the art he enjoys.
The design begins with observing the art Woon collects, in particular the works of Jane Lee and Han Sai Por. Lee questions the idea of painting and challenges the congruence of painting. Her work is gestalt where the medium, the canvas, the form and the subject matter are a unified whole, and none of the elements can be removed or exchanged without destroying the artwork. Han's drawings have free and unordered thin strokes accumulated to form a strong and powerful image. Her sculptures employ strong shapes and forms to address the fragility of nature and its destructions.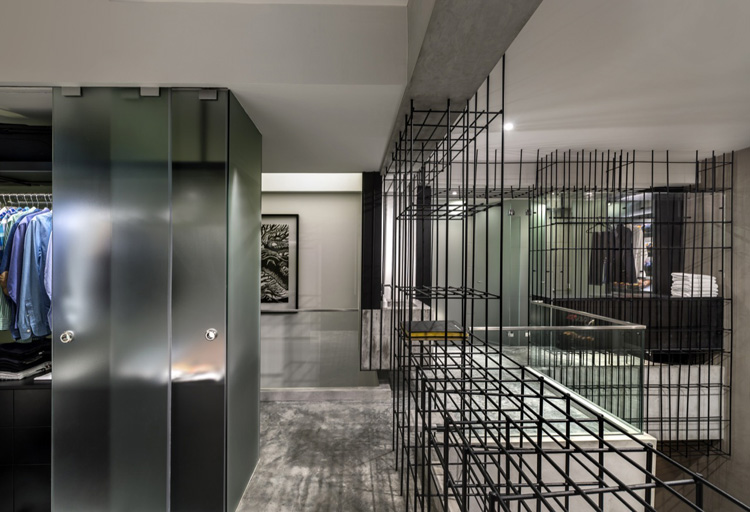 The design by PRODUCE embraces the essence of these two artists' works to articulate a strong presence. Formally to express an existence that is greater than the sum of its part just like Lee's works, and spatially to embody and celebrate that idea of existence like Han's.
The result is a singular object (monoform), one piece of furniture that frames and connects all aspects of life in the 75sqm loft apartment. It describes, fulfills and supports Woon's form of living. The object is a bookshelf, a wardrobe, a table, a wine rack, and a sculpture.
This austerity embraces the imperfections of life. Like Han's drawings, where the powerful form and shapes are complete with repetitive scribbles of thin irregular lines, the singular furniture is formed with a random alignment of thin steel rods confronting each space in the apartment.
Woon said: "I am tired using artworks to show that I love art. I want to live in a space that is itself a piece of art. After my initial meetings with the guys, I know I can trust them. I decided to give them total freedom to come up with a creative space."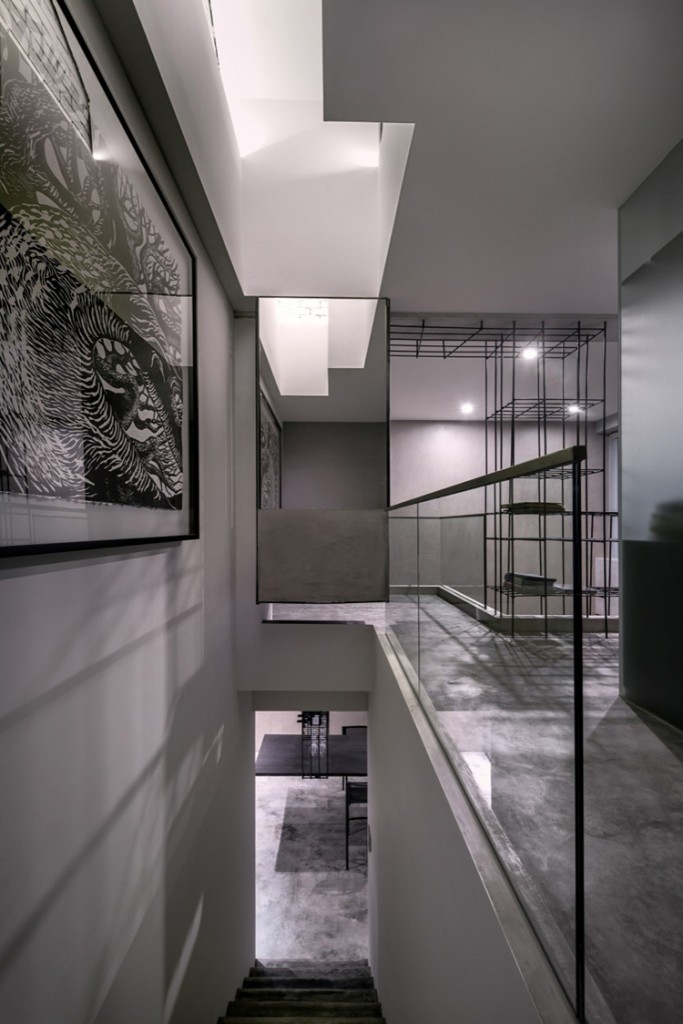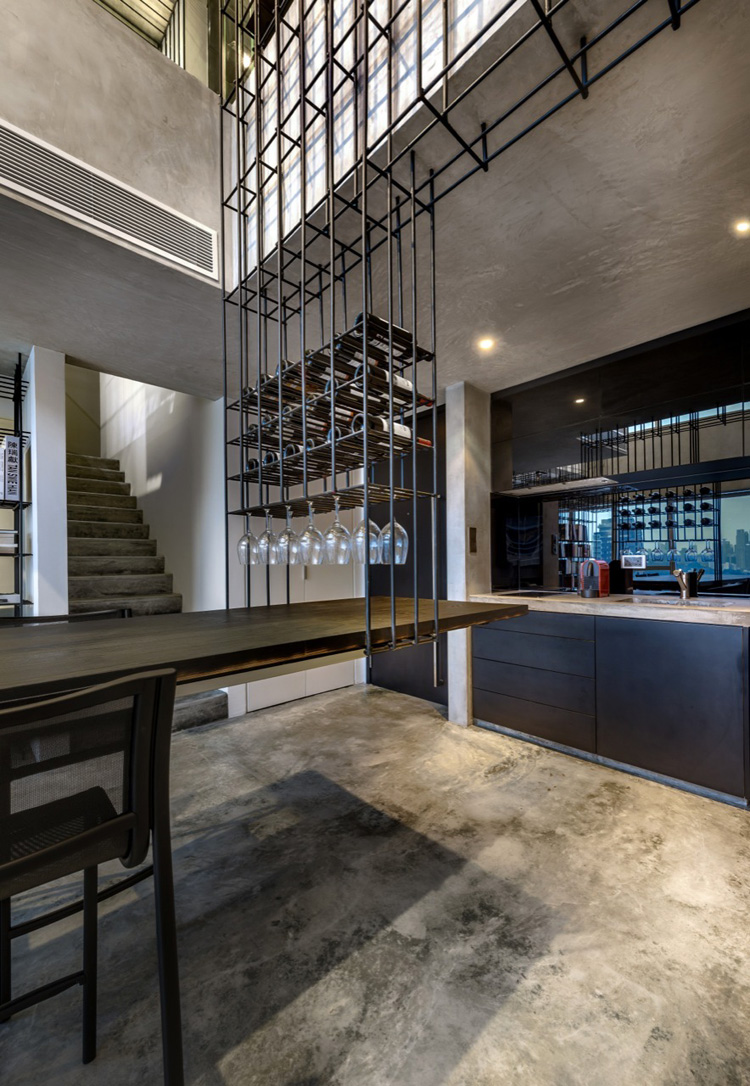 all images © EDWARD HENDRICKS – CI&A PHOTOGRAPHY