After having customized a Yamaha XJR1300 for the Yard Built Family, Taipei's custom motorcycle shop Rough Crafts has reworked a Yamaha's middleweight star, the MT-07. Outfitted with angular matte black aluminum pieces, the bike has a much sturdier look than its usual body. The headlight grill and instrument panel on the tank are further details that make the motorcycle stand out.
"The original idea was to do a glossy Lamborghini grey—with no matte," says Taiwanese builder Winston Yeh. "But the owner insisted that Rough Crafts bikes have to be matte—so a layer of matte clear was applied on top of the base paint."
Making use of traditional metal workshops, painters, anodizers and fabricators on the streets of Taipei, the final result truly reflects the Rough Crafts ideal, 'Handmade in Taiwan'.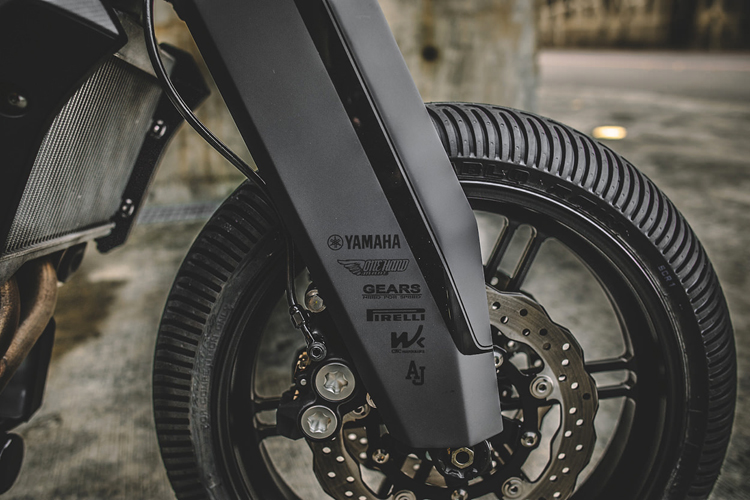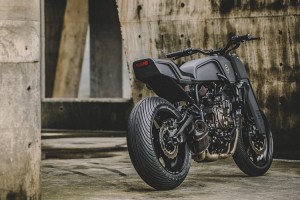 all images © JL Photography | H/t bikeexif