Yamaha's Sport Heritage bike building evolves with a stunning new machine, the all-new XSR700, a casual, retro styled street bike that pays tribute to the iconic Yamaha XS650, a pure masterpiece of Yamaha simplistic design that still inspires today.
Underneath the super cool styling beats the heart of Yamaha's latest technologies, the XSR700 delivers on the promise of Yamaha's Faster Sons philosophy, the first of its kind.
Riders can enjoy an authentic retro feeling with the two-texture leather seat unit sitting on an easily customizable bolt on rear sub-frame. An old school style headlight and fastening stay sets it off at the front, and an aluminium tank unit reminds the rider they're sitting on a Faster Sons machine. With a wet weight of just 186kg the XSR700 is the first of its kind, a modern day entry-level icon to style up the riding life of both new and experienced riders.
A period style speedometer sits between the wide tapered back handlebars, which offer a casual & upright riding position for its rider and a trick mesh cover on the side keeps all the high tech electronics under wraps. Use of quality metal materials such as aluminium on several components, including the front fender stay and radiator cover also work to complement the overall retro feel.
A short stubby rear muffler provides the right soundtrack and Pirelli Phantom tyres front and rear not only look the part with an authentic pattern, but also do the job to keep the rider connected to the road.
It's not just in looks where the XSR700 delivers; the beating heart of the machine is Yamaha's class leading 700cc inline 2-cylinder engine. The XSR700 will be available from November.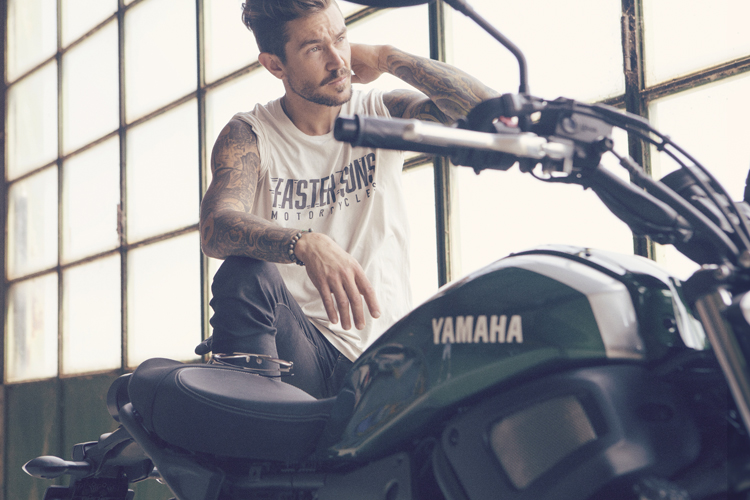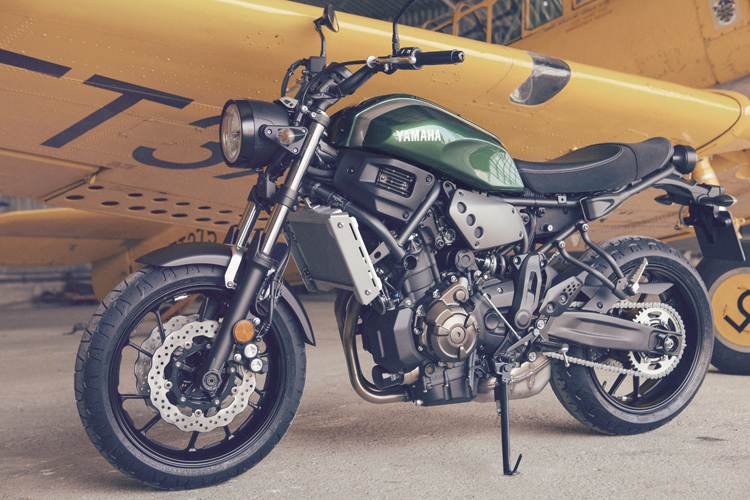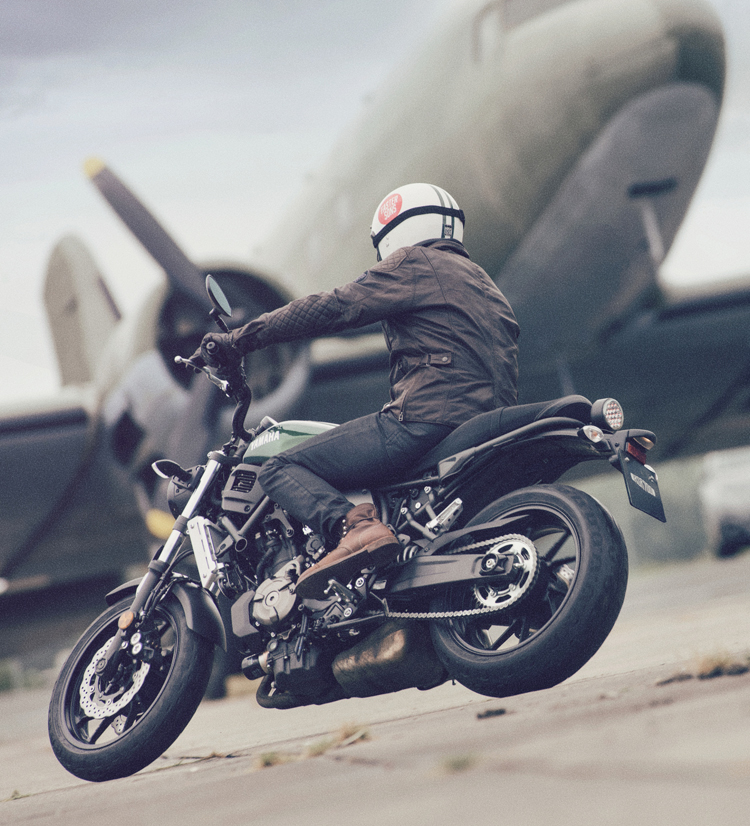 all images and video courtesy of Yamaha