Yamaha's Yard Built program returns to Germany for the first collaboration with talented German custom builder, Dirk Oehlerking of Kingston Customs. Dirk's project with Yamaha takes its place in a line of superb custom builds this year, following in the footsteps of builders including Matt Black Custom Designs, itrocKs!bikes and Deus Ex Machina who have all delivered beautiful interpretations of Yamaha's Sport Heritage Range.
The final result, the Kingston Customs XV950 Yard Built 'The Face' is the first Café Bob to join the Yard Built line up. An original take on the Sport Heritage machine, it makes yet another statement proving how easy it is to take the XV950 as a base to customise it for a totally unique look without any cutting or welding to the frame. As with most Yard Built projects this build has a couple of signature tweaks that identify it as a Kingston Customs build, including the cool spark plug sitting in the headstock and the yellow MX visor screen, cleverly placed behind the head light.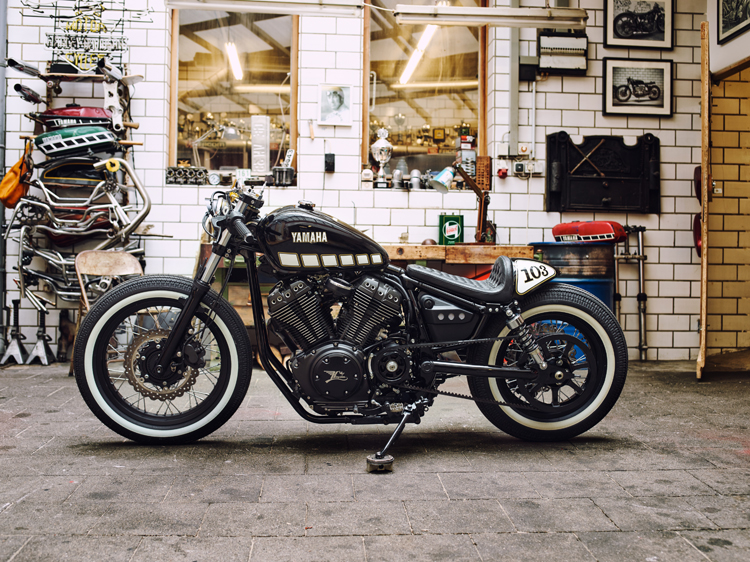 "The XV950 has been a really great bike to work on," says Dirk. "It's very easy to strip to the base and start working up again and there are so many possibilities for a different look. I Think the XV is perfect as both a bobber, but also as a café racer so I wanted to combine the two and show that you can blend them for one original bike. That's what we've done, I'm really proud of our first Yard Built project, it's a real Café Bob! It's also been a really great challenge to create custom parts that we can then make available for anyone who wants to make their own 'Face'."
To create the XV950 'The Face', Dirk designed and built many parts in-house, including the cool, see-through 'The Face' style air filter cover and the custom hand stitched café racer seat. Kingston Custom designed and made parts also included the foot peg bracket, speedometer bracket, foot brake lever, gear-shift and unique MX visor screen. A selection of quality aftermarket custom parts were also added, including LSL handlebars, Motogadget indicators, Highsider rear lights, LSL brake lines, Motogadget grips and genuine Yamaha YZ/WR footpegs.
The XV stays connected to the ride with matching Shinko tyres with coloured sidewalls whilst Kingston Customs modified suspension and a Megaphon exhaust finishes off the look. The Yard Built is complete with a cool paint job sporting iconic Yamaha design.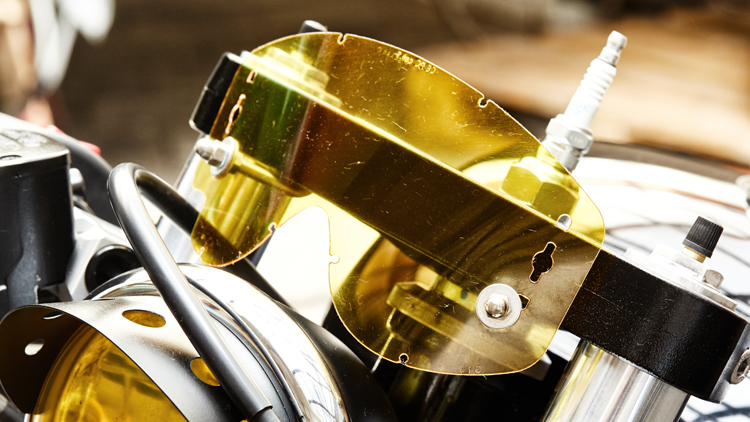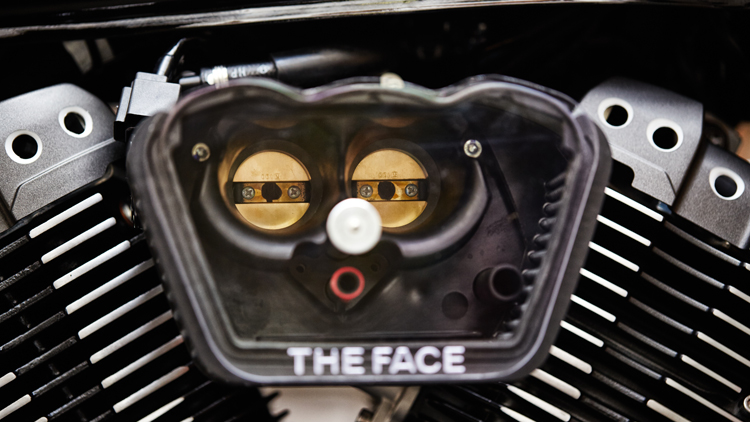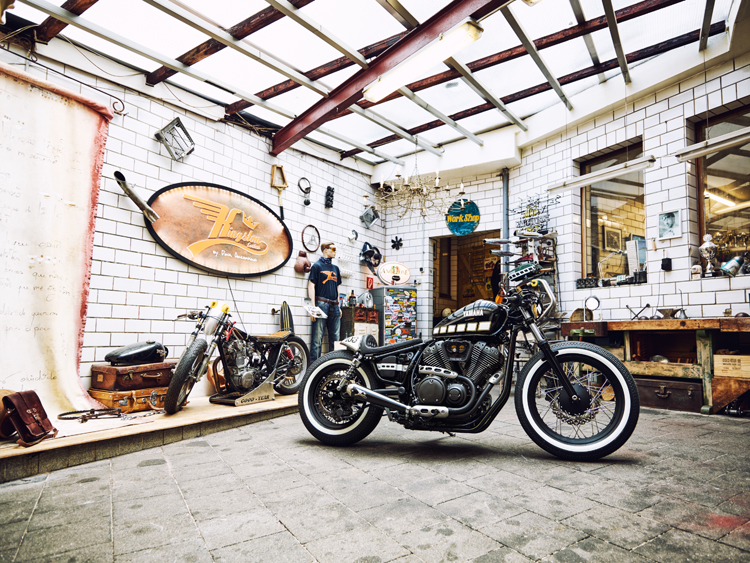 all images courtesy of Yamaha