Chinese studio Neri&Hu has designed a lamp collection for Italian brand Artemide that recalls the shapes of birds resting on wires and branches.  The Yanzi collection – which has been launched at the Euroluce during 2017 Milan design week – features pendants,floor and table lamps.
The activity of Neri&Hu is founded on constant research and the desire to work on the dynamic interaction of experience, detail, material, shape, and light, rather than adapt to stereotyped formulas.
In a blend of tradition and innovation, Yanzi is a lightweight composition of graphic signs. Balanced structures, such as branches or perches, support multiple stylized figures to provide a variety of versions and qualities of light. They are iconic swallows with a brushed brass body, with their head like a white glass sphere enclosing light, either flying free or contained in glass cages. .
With its elegant lines and minimal shapes, Yanzi pays homage to both the urban and the natural, the rigid and the organic, while injecting a sense of playfulness into the design. "There is unique sensibility in matching warm and cold, essential yet refined materials", explains the studio.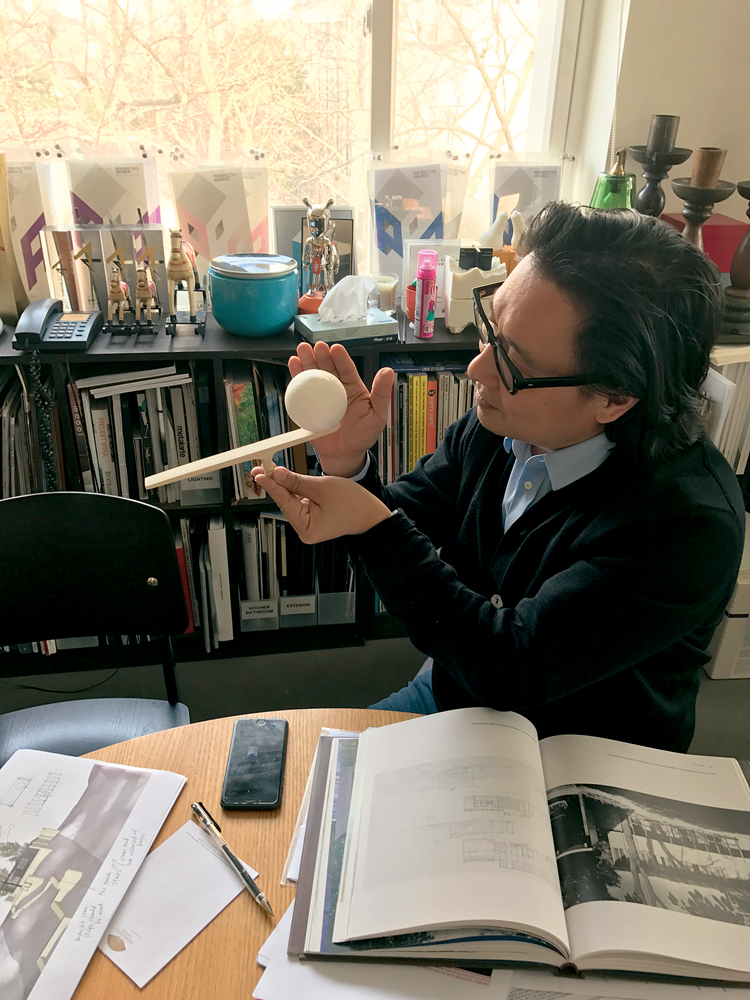 all images courtesy of Artemide